7 Best Recruiting Tools for User Research
User research is the process of understanding your users, their needs, and how they behave in order to create effective features or products. It's become an integral part of the design process—the best teams are even moving their focus beyond just usability tests—and several tools have popped up to help you plan, manage, and analyze user research studies.
One key aspect of user research is finding the right participants to talk to. Without them, your research efforts are bound to fail.
So what's the best way of recruiting them? Aside from getting creative, there are quite a few excellent recruiting tools on the market designed to help you find participants.
In this article, we're going to cover the ones I recommend.
What are the best recruiting tools for user research?
Here is a list of the best recruiting tools used for finding quality user research participants to give product feedback.
I'm only including recruiting tools that recruit participants for you. I did not consider software that only focuses on panel management for this article.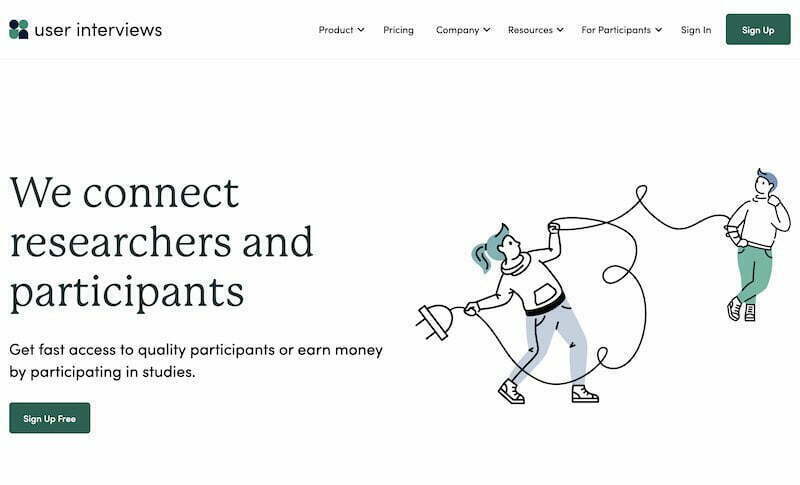 User Interviews connects product teams with real users to gather user feedback on their products. Using their Recruit feature, their service allows you to set clear criteria to ensure that you're working with the right users. User Interviews claims an audience of over 700,000 quality participants.
In the Research Hub feature, you have a centralized place to manage your participant panel.
2. Respondent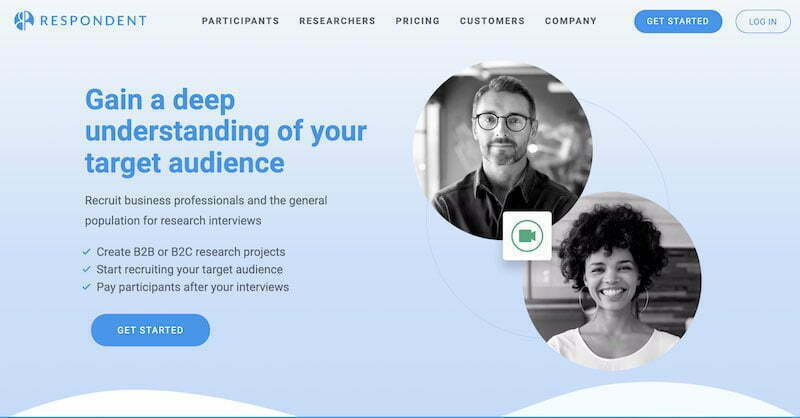 Respondent targets business professionals and the general public in their participant panel. It's a product created specifically to gather insights from business professionals, rather than that being a secondary priority as it is with some other UX research tools.
Ethnio focuses on the participant management side of the house rather than having their own participants that you utilize. Within Ethnio, you can create a participant database, screen participants, pay incentives, schedule research sessions, and launch targeted intercepts.
If you already have a participant database to recruit from, this platform enables you to streamline your participant management. If you have difficulty finding actual users, you might want to consider a different option.
Fable focuses on finding participants with diverse abilities to measure the accessibility of your product. The Fable team finds test participants who utilize certain assistive technologies to deliver actionable insights to user researchers on how to make products accessible. Fable allows for usability tests and prototype tests focused on measuring accessibility using specific accessibility metrics.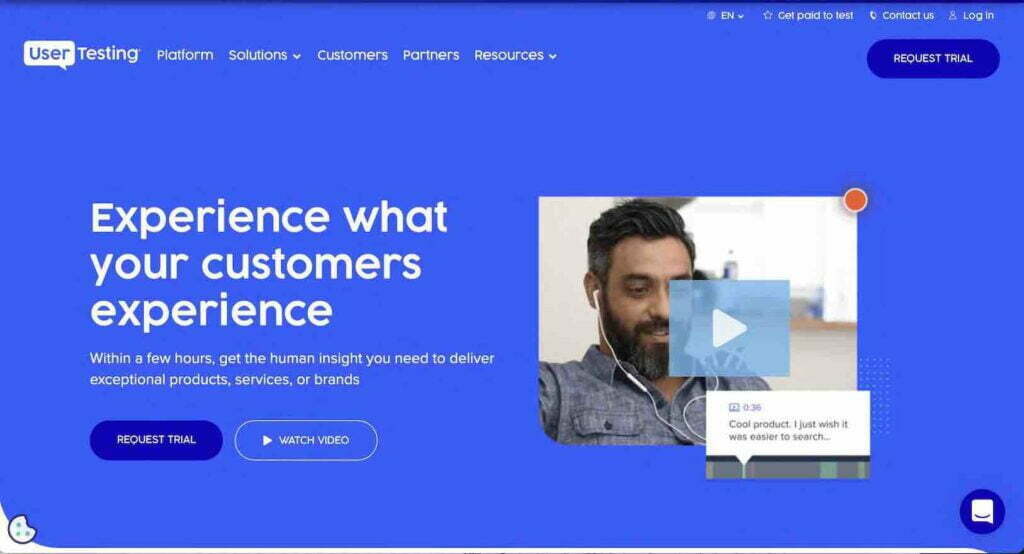 UserTesting recruits participants for unmoderated usability testing. However, they also offer recruiting for remote usability testing and live sessions.
UserZoom also recruits participants for moderated remote user research interviews.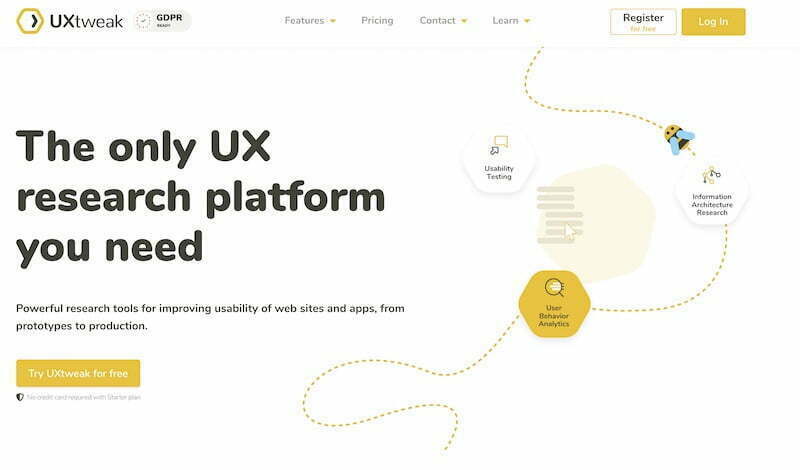 UXTweak claims a panel of 155+ million panelists from 130+ countries and 2000+ profile attributes to set detailed requirements for your testers.
Note: This post is constantly being updated!