15 Best AI Tools for eCommerce
Most likely, you have bought a product or two online, and have engaged as a customer in the online trade of products and services on the internet called eCommerce. Where there are customers, there are also companies and entrepreneurs working hard so they could boost their business and gain profit. With artificial intelligence easily utilizable today, there is no need to work so hard on everything. If you are a beginner entrepreneur wanting to venture into eCommerce or a seasoned seller in the market, equipping AI-driven tools is the key to success. Read down below to find out the best AI tools to help grow your eCommerce business.
What Are the Best AI Tools for eCommerce?
We have covered many fields and industries where the use of artificial intelligence creates a great impact, now we will give you a list of the best tools that utilize artificial intelligence for the eCommerce industry. While looking for the best AI-driven eCommerce tools that can work for you, here are some of the features you can keep in mind to ensure the growth and success of your business:
Writing & SEO Optimization – Make sure that your store is on the top of the results page in search engines by equipping AI tools that can generate the writing of articles, advertisements, and other descriptions.
Customer satisfaction – Enhance customer satisfaction rates by providing features that engage them such as chatbots, quizzes, email marketing, and more.
Insights Analysis – Gain valuable market insights from competitors to customers. Get leverage in the market by improving your eCommerce business to fit the industry's demands.
Personalize Brand – Customize your store and brand however you see fit, including your own logo, name, theme, and domain for your store.
Multiple-Site Management – Handle all your sites, stores, and activities within one centralized system and integrate your existing workflows.
Payment Methods – eCommerce is about trading products for profit, an AI eCommerce platform would ideally provide a wide range of payment options and facilitate secure transactions.
To discover other relevant AI tools and features that can help grow your eCommerce business, read our articles about the best AI tools in sales, marketing, copywriting, SEO writing, design, content creation, and productivity.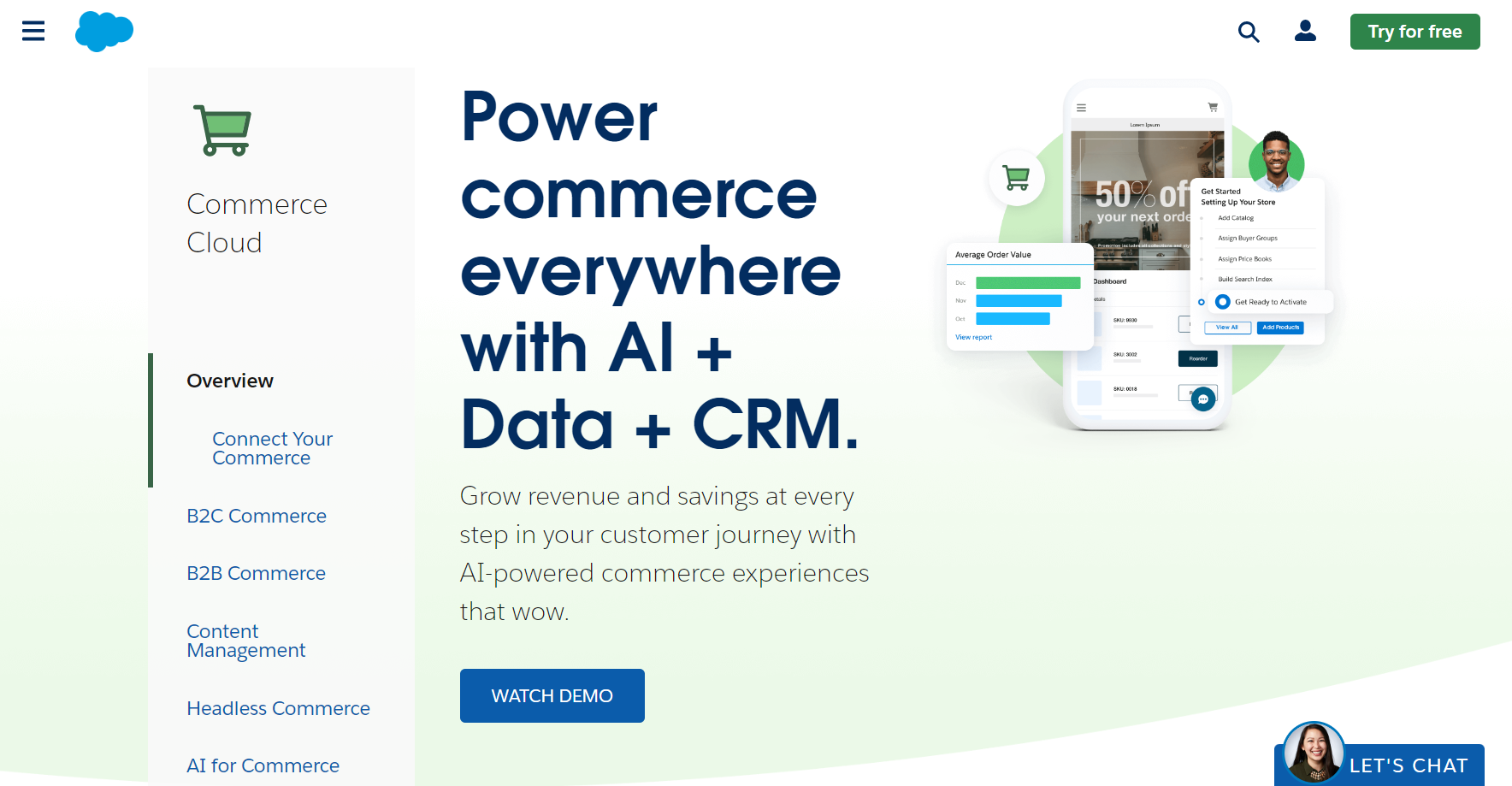 Overview
Salesforce is a customer relationship management (CRM) platform that uses Einstein GPT, the world's first generative AI for CRM. Einstein for Commerce uses artificial intelligence to improve marketing and merchandising, increase customer satisfaction, enhance scalability, and push for innovation. Salesforce Einstein for Commerce also maximizes online growth by boosting online revenue, engaging customers with seamless and relevant interactions, and providing customization so you can tailor your eCommerce store's website to fit the needs of specific industries.
Highlights
SEO Optimization – Improves page rank, builds traffic, and grows your eCommerce store faster by optimizing SEO content.
Personalized Shopping – Optimizes customer searches and boosts conversions with merchant rules that adjust for search intent and product profitability.
Real-time Data Cloud – Deliver personalized experiences through a connected customer journey.
Einstein Commerce Insights – An AI-powered shopping basket analysis dashboard that interprets purchasing behavior and optimizes product bundles, sets, and deals.
Manage Multiple Sites and Regions – Launch and manage all eCommerce properties such as brands, sites, geographies, and devices from a single, unified framework.
Mobile App – Equip mobile commerce with a full suite of mobile-first capabilities, including responsive design, data-driven mobile UX, and one-touch payment.
Pricing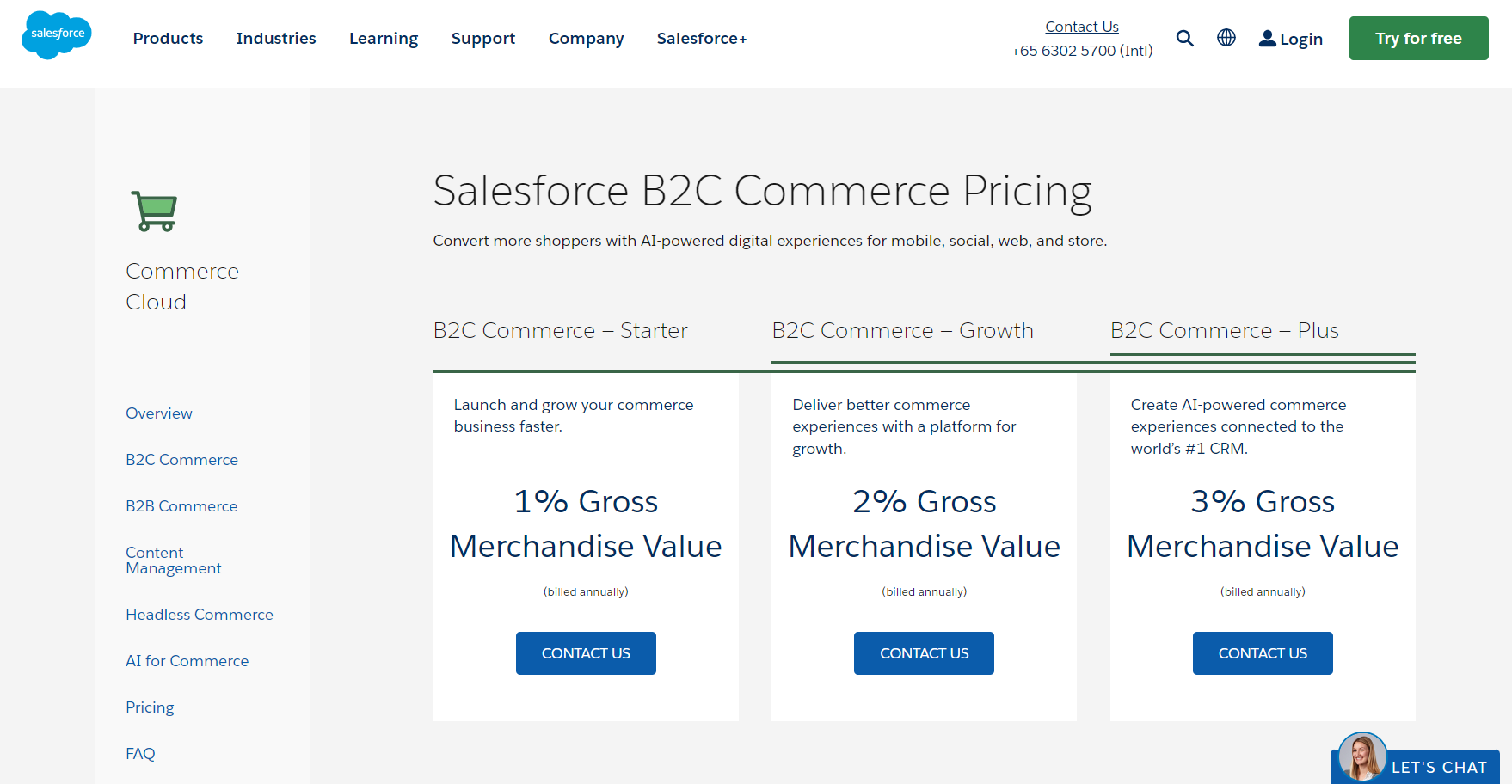 Salesforce Einstein for Commerce offers three pricing plans, clients will have to contact Salesforce to receive the pricing:
B2C Commerce — Starter
B2C Commerce — Growth
B2C Commerce — Plus
Bottom Line
Salesforce Einstein for Commerce caters to all the needs of those who engage in business-to-consumer (B2C) or business-to-business (B2B) eCommerce, and even those who engage in both at the same time! Innovate, scale, and reach your goals faster with connected B2C eCommerce or make online buying easy, and generate more revenue with this B2B eCommerce solution. Try Salesforce Einstein for Commerce today with a free trial.
ShopMate AI: Best for Personalized Customer Shopping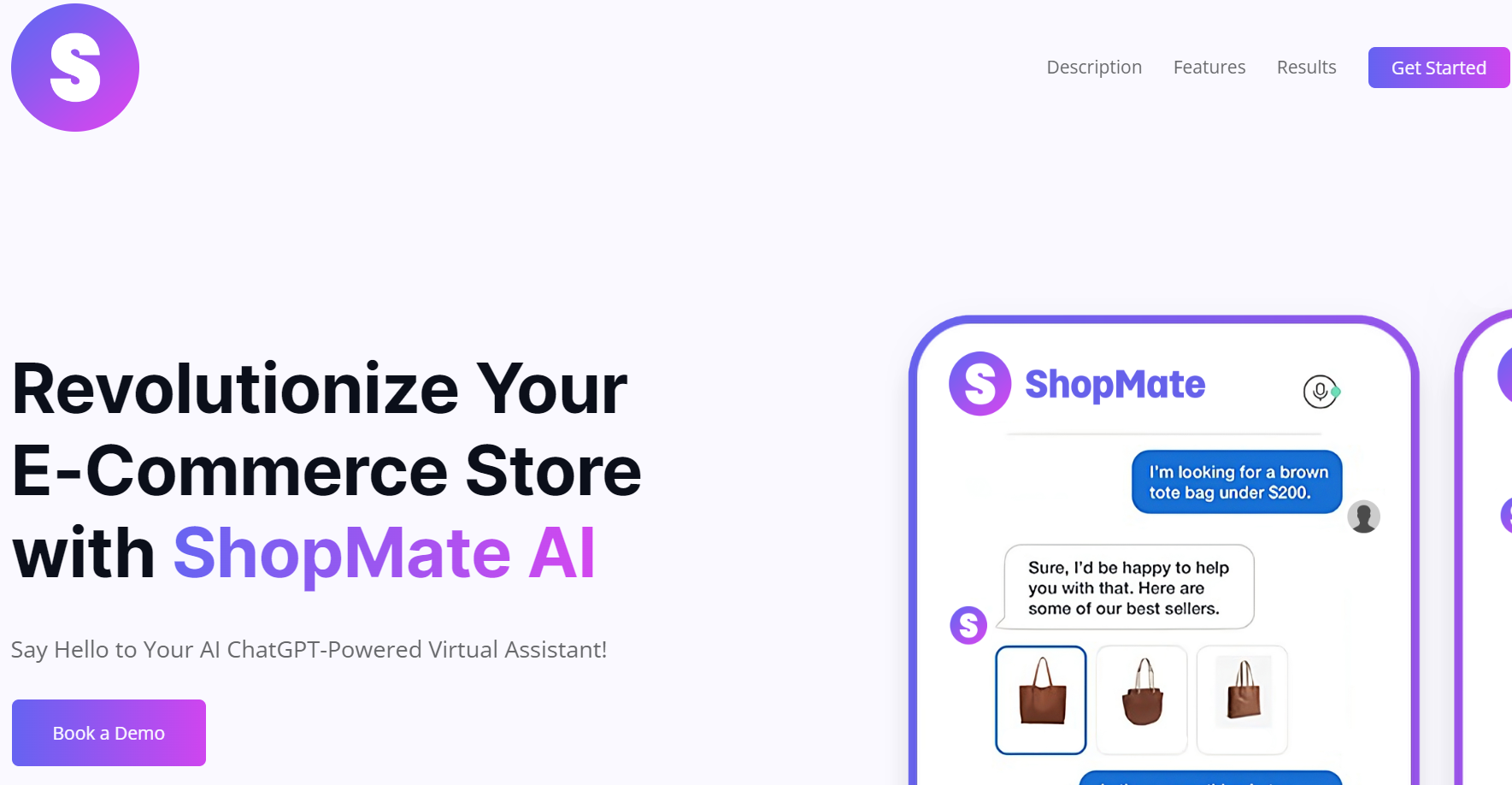 Overview
ShopMate is an AI ChatGPT-powered virtual assistant that automates personalized recommendations, upselling, and cross-selling, and engages customers in real-time to help elevate your online eCommerce store. This AI tool uses advanced machine learning and natural language processing to increase online sales and improve conversion rates. Enhance your shop's productivity while reducing operational costs and never miss out on customer interaction with automated responses that works every day and every hour.
Highlights
ChatGPT – Utilizes advanced machine learning and natural language processing to drive sales and boost conversions.
Upselling and Cross-Selling – Offers personalized recommendations and suggests complementary items to increase sales and revenue.
Increase Conversion Rate – Engages real-time with customers, answers their queries, and provides personalized recommendations to help them make a purchase.
24/7 Support – This AI-powered assistant is available 24/7. Answer customer inquiries anytime, anywhere while cutting costs.
Productive results – See results within one month of usage, such as an 18% boost in sales and a 29% average reduction in operational costs.
Pricing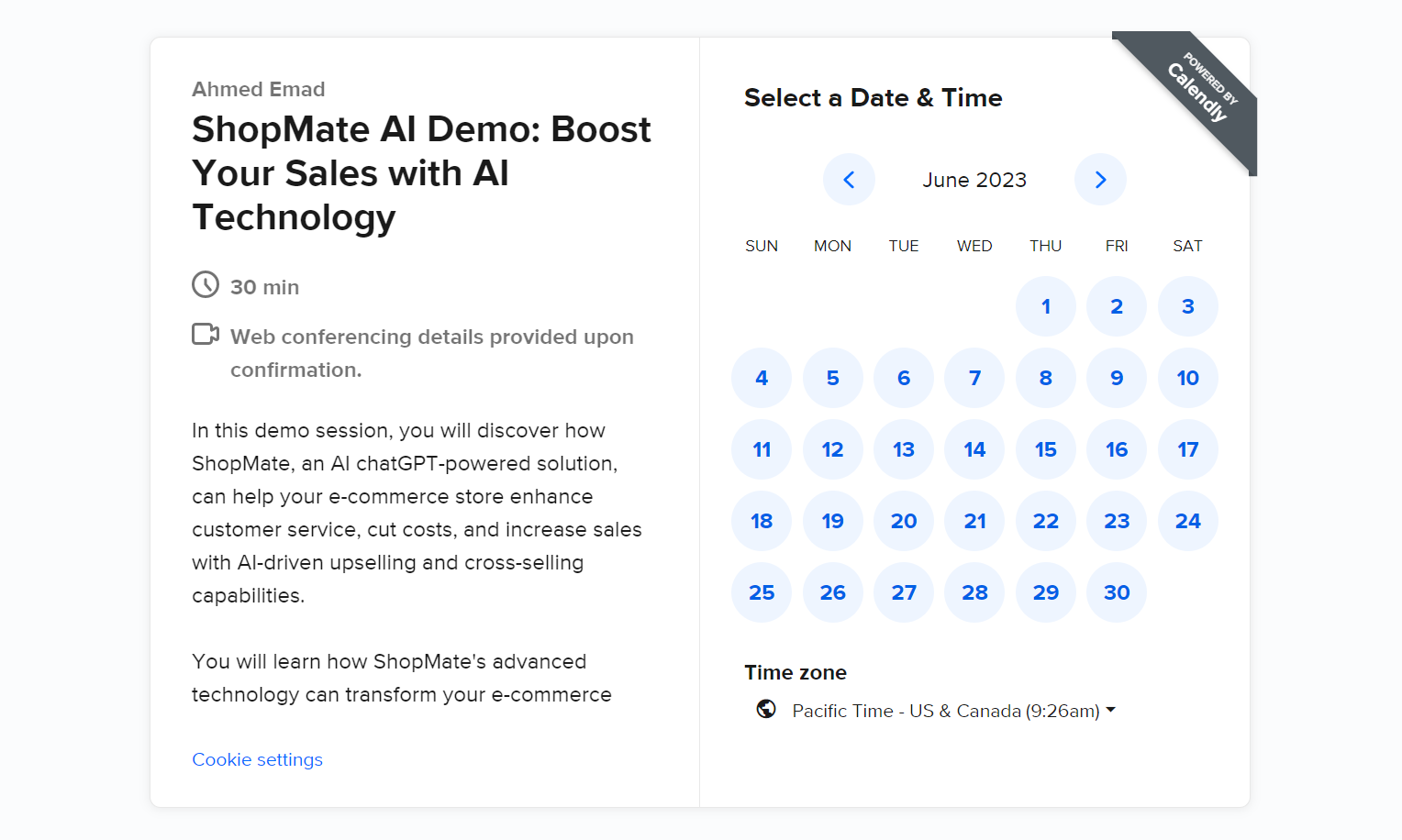 ShopMate AI requires clients to book a demo with their representative to receive custom pricing plans.
Bottom Line
ShopMate AI is one of the most user-friendly eCommerce platforms that can handle all the data of day-to-day operations of an eCommerce store, from small to medium scale. Ideal for an eCommerce store owner who wants to focus on boosting sales by improving customer satisfaction from interactions. It immediately allows eCommerce businesses to experience a boost in sales and conversion rate within the first month of usage.
Octane AI: Best for Marketing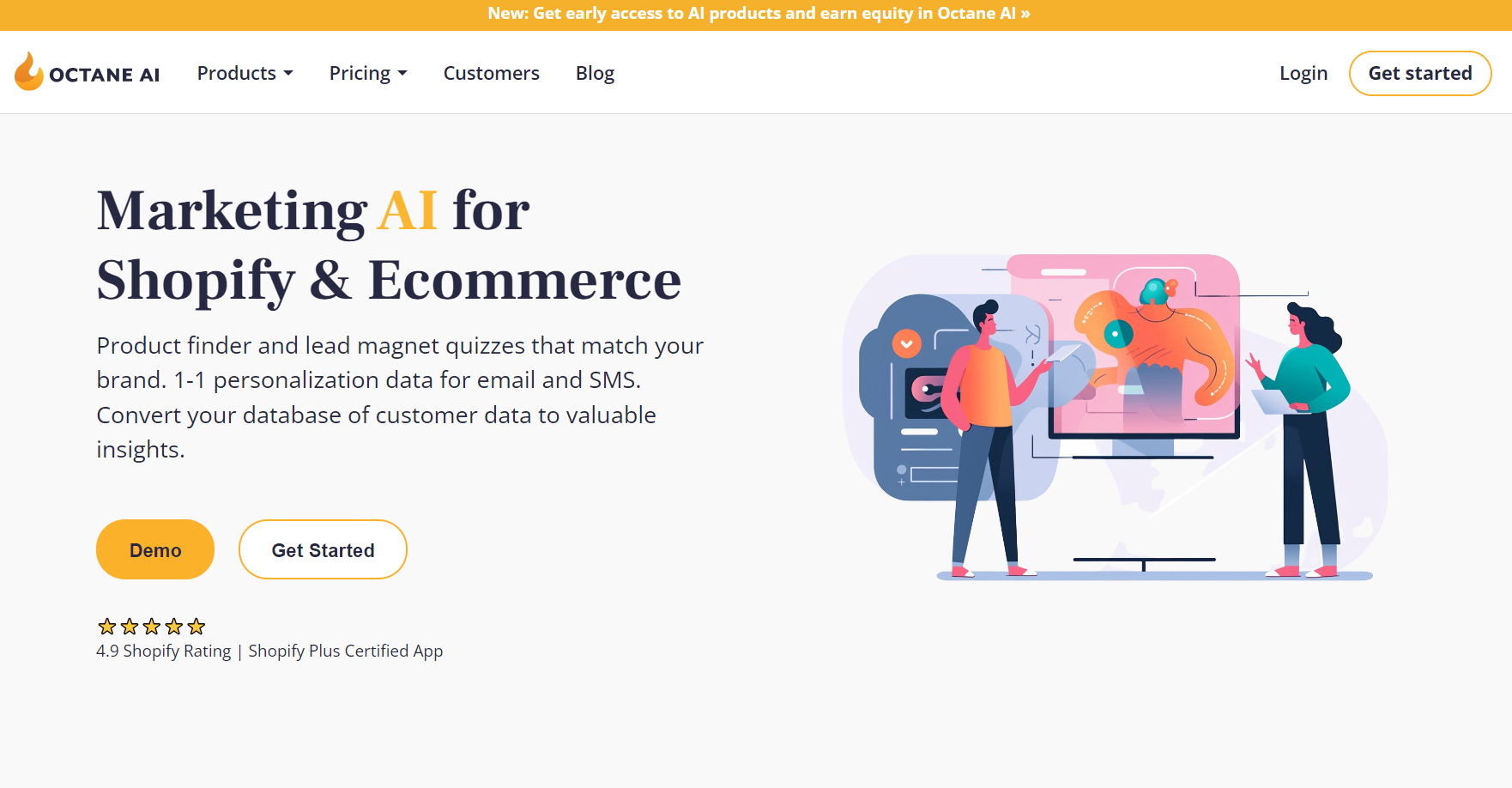 Overview
Octane AI is an eCommerce marketing platform that uses artificial intelligence to present two main products, Personal Shopper (Quiz) and Insights Analyst. It utilizes artificial intelligence to build personal shopper quizzes that filter customer preferences, recommend products and provide personalized education. Engage more customers to explore your store. Octane AI also features the first AI research agent for direct-to-consumer (DTC) brands, allowing eCommerce store owners to directly transact with consumers and gain evaluated insights, this provides an eCommerce business better opportunities to fit their industry demands.
Highlights
Personal Shopper (Quiz) – Builds a quiz on your website and utilizes AI to recommend products and provide personalized shopping selections. Engages with customers and collects customer insights.
Insights Analyst – The first AI research agent for DTC brands. Import product reviews and Insights Analyst can research any task you give.
Chatbot Tools – Gain access to chatbot tools for both Facebook Messenger and SMS marketing.
Advertisements – Increase customer engagement through ads and send promotional messages. It also provides lead generation, sales automation, and showcases products.
Automation – Automates responses and follows up drip campaigns.
Operate 24/7 – Works around the clock, providing continuous support and ensuring optimal performance for your brand.
Pricing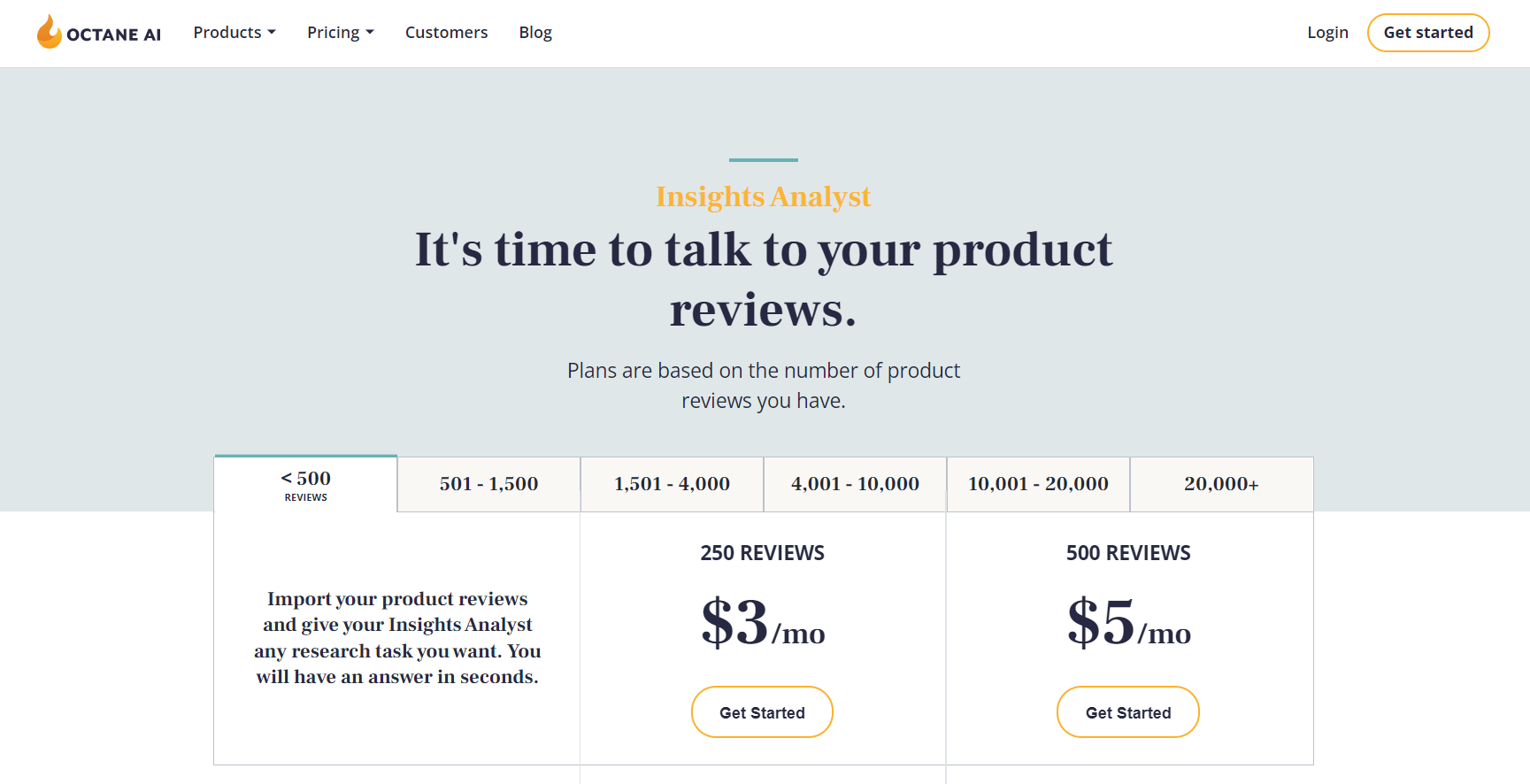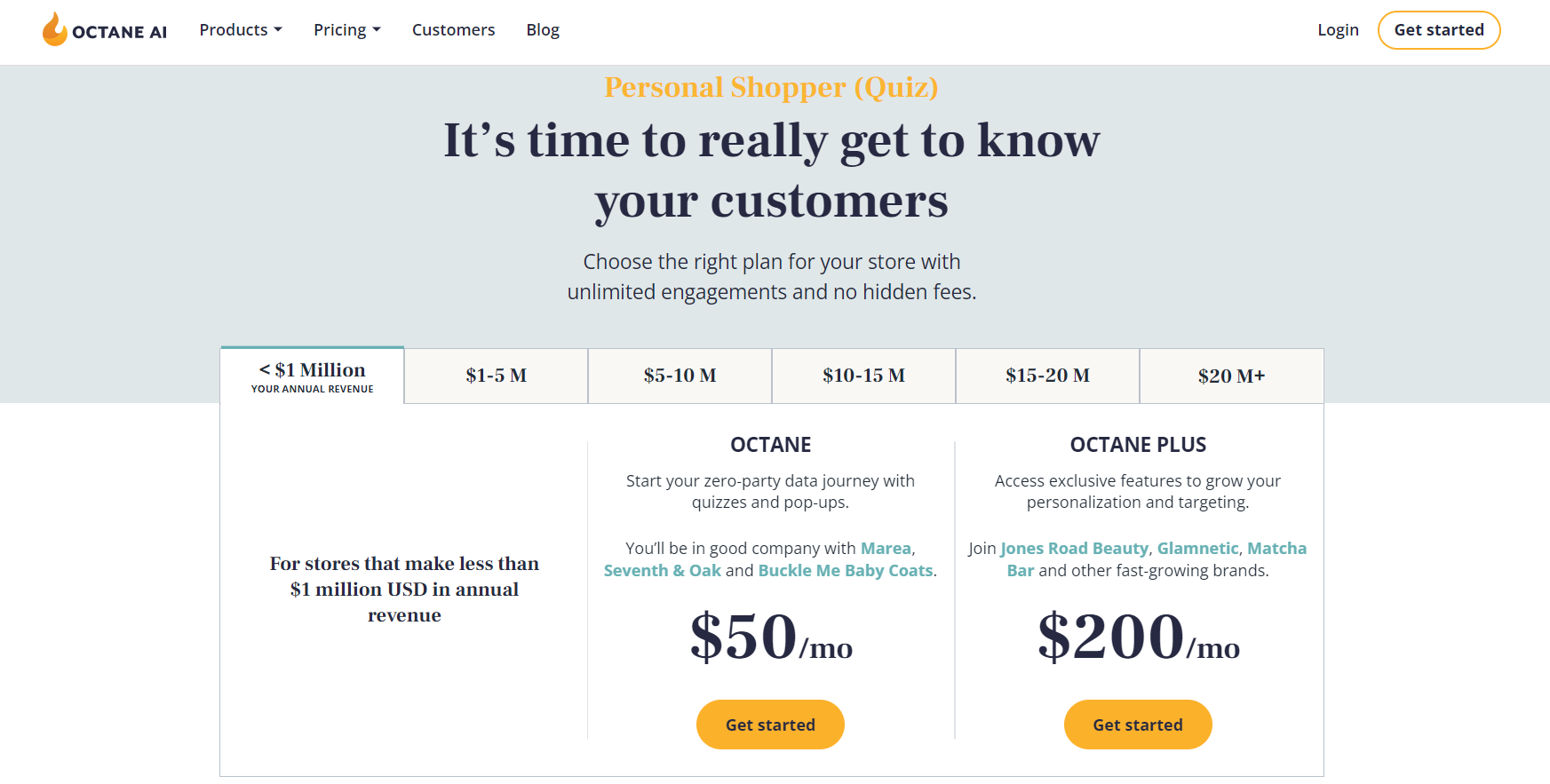 Octane AI offers separate pricing plans on two products:
Insights Analyst – Starts at $3 per month with 250 reviews
Personal Shopper (Quiz) pricing depends on how much your annual revenue is, pricing starts with clients whose annual revenue is less than $1 million:
Octane – Starts at $50 per month
Octane Plus – Starts at $200 per month
Bottom Line
Octane AI serves as an all-in-one product quiz and zero-party data platform that allows DTC businesses to gain better insights into their product industry's needs. Increase revenue and customer satisfaction by personalizing your customers' shopping experience and providing them with the product that they are looking for. Try Octane AI today with a free trial.
Triple Whale: Best for Data Management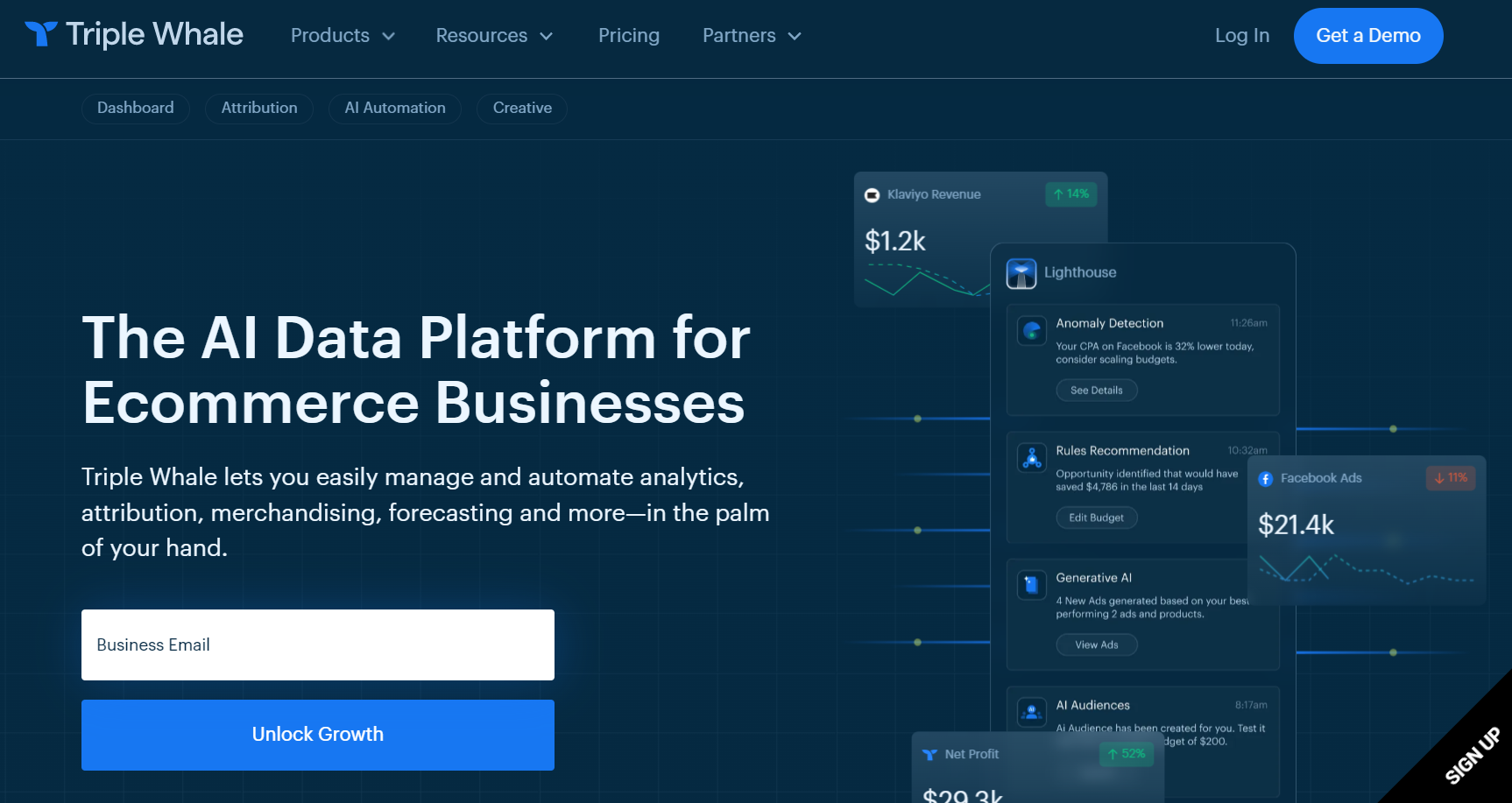 Overview
Triple Whale is an all-in-one AI data platform that presents Willy, a virtual eCommerce assistant. Willy features a multitude of tools to help eCommerce store owners increase their business intelligence, such as real-time insights through a user-friendly dashboard visualizing relevant metrics, access to omnichannel attribution data, Lighthouse that detects anomalies and delivers tactical recommendations to increase revenue, and easy integration of workflow in a centralized system. Scale your business with optimized creative reporting, simplified analysis, and valuable performance insights, all in one platform.
Highlights
Summary – Summaries of relevant data are presented and visualized on a customizable dashboard.
Creative Cockpit – The first creative dashboard powered by first-party data.
Pixel – Inject every campaign, ad, and ad set with first-party data.
Affluencer Hub – Tracks, manages, and analyzes your influencer & affiliate campaigns.
Lighthouse – AI-driven anomaly detection, insights, and recommendations.
Guides/Cases Studies – Learn how brands are growing smarter and get access to reports from across the industry.
Customer Testimonials – See and hear how real customers use Triple Whale to grow their businesses.
Resources – Get access to resources such as webinars, podcasts, blogs, Whale mail, and Triple Whale University.
Pricing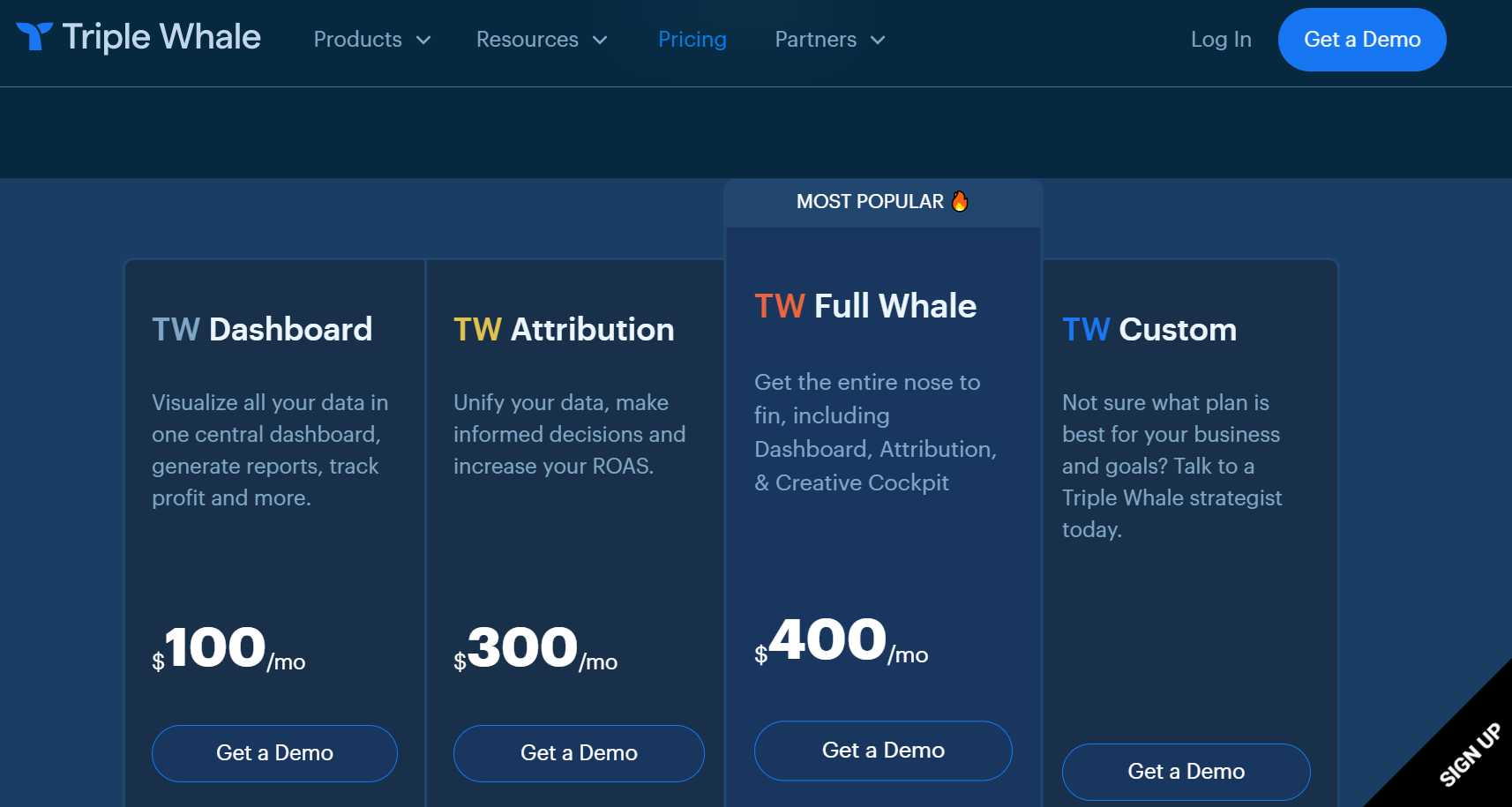 Triple Whale offers three pricing plans depending on the client's gross revenue in the last 12 months:
TW Custom – Custom Pricing
TW Dashboard – $100 per month
TW Attribution – $300 per month
TW Full Whale – $400 per month
Bottom Line
Triple Whale works extensively to ensure data management can maximize its purpose for you. Businesses of all scales and sizes can see its accurate and productive presentation and management of data. DTC businesses in particular can utilize its AI features while gaining significant knowledge from Triple Whale's wide collection of resources such as blogs and features. Triple Whale's action to expand its ecosystem of integration allows open partnerships with eCommerce store owners. Easily manage and automate analytics, attribution, merchandising, forecasting, and more with Triple Whale today.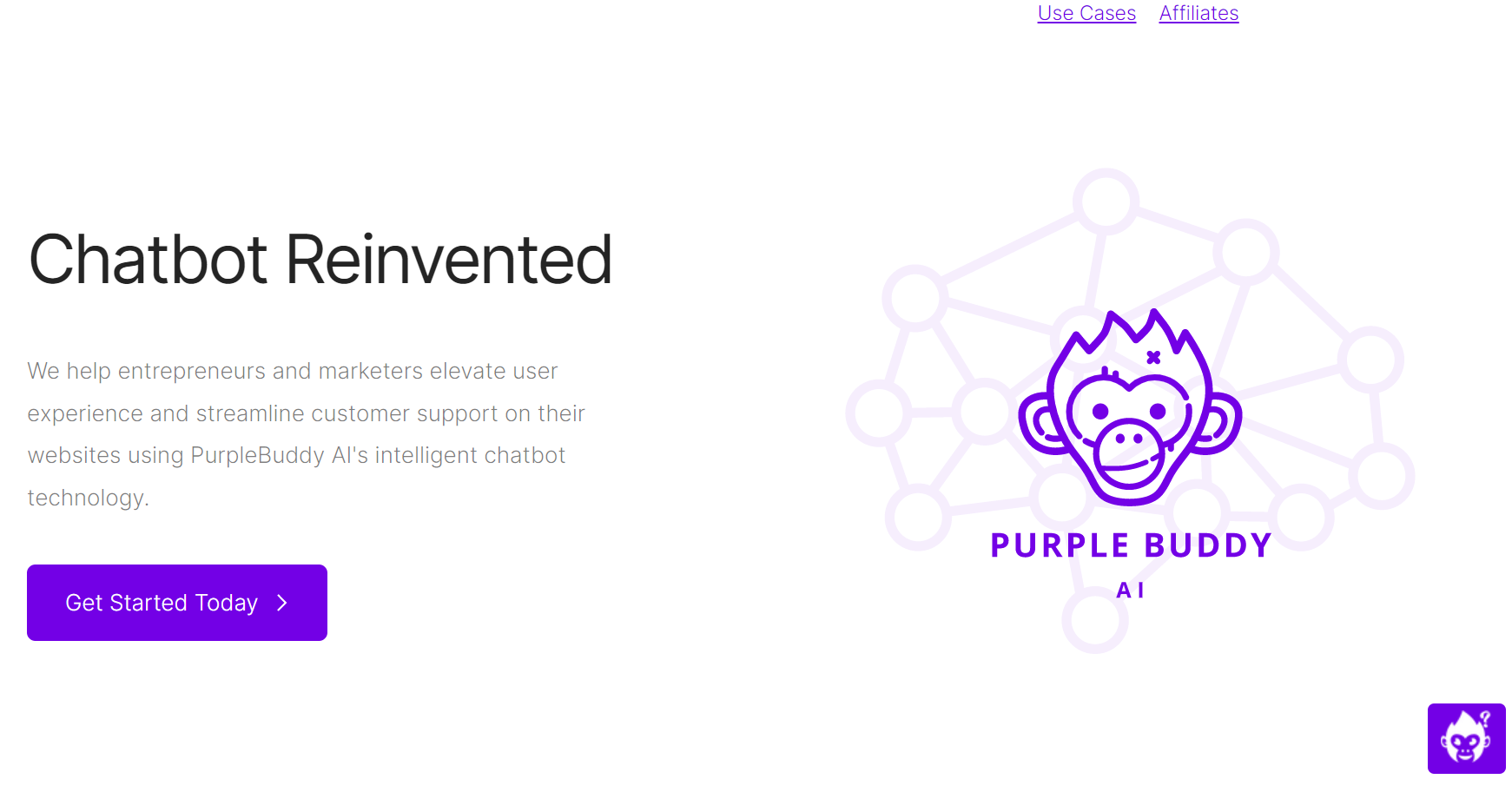 Overview
PurpleBuddy AI is an intelligent chatbot technology that utilizes artificial intelligence to help entrepreneurs and marketers elevate user experience and streamline customer support on their eCommerce websites. This chatbot eCommerce solution is powered by OpenAI's ChatGPT technology. Advance how your customers interact with your eCommerce store by providing a chatbot assistant to cater to their queries. PurpleBuddy AI designs its chatbot to learn from the user context and adapt to your website content dynamically.
Highlights
Higher Conversion Rates – Guides users through the sales funnel, leading to increased conversion rates.
Enhanced User Experience – Provides seamless and intelligent interaction, increasing visitor satisfaction.
Cost-Effective Solution – Reduces the need for extensive customer support teams, saving costs while still delivering exceptional service to users.
Easy Integration – Easily integrate this tool into your website and learn from its content with a simple, single-line script, allowing easy access to features.
Engage Users with AI-Powered Chat – Uses machine learning to learn from your website content, providing accurate and contextual answers to user queries.
Streamline Customer Support Operations – Automates repetitive tasks, reducing response time, and increasing satisfaction and conversion rates.
Pricing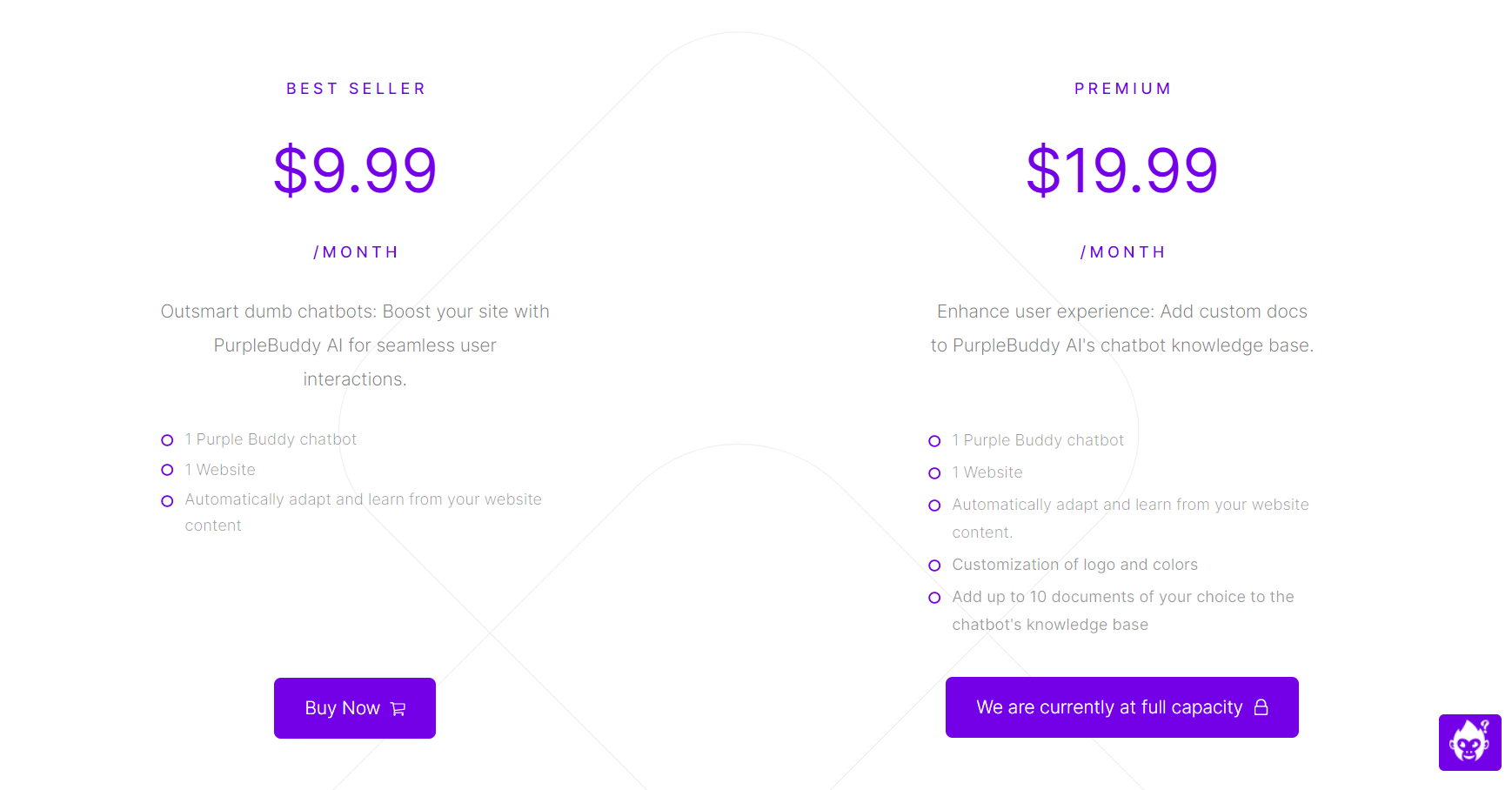 Purple Buddy offers two pricing plans:
Best Seller – $9.99 per month
Premium – $19.99 per month
Bottom Line
PurpleBuddy AI works for eCommerce businesses of all scales and sizes. Integrating PurpleBuddy AI chatbots on your eCommerce website will allow customers to receive instant and accurate answers, which improves customer satisfaction. It also helps with streamlining customer support operations by automating repetitive tasks, allowing eCommerce store owners to redirect their valuable time and resources to other high-impact aspects. Try PurpleBuddy AI today with a 14-day risk-free guarantee.
Evolup: Best for Affiliate Sites & Stores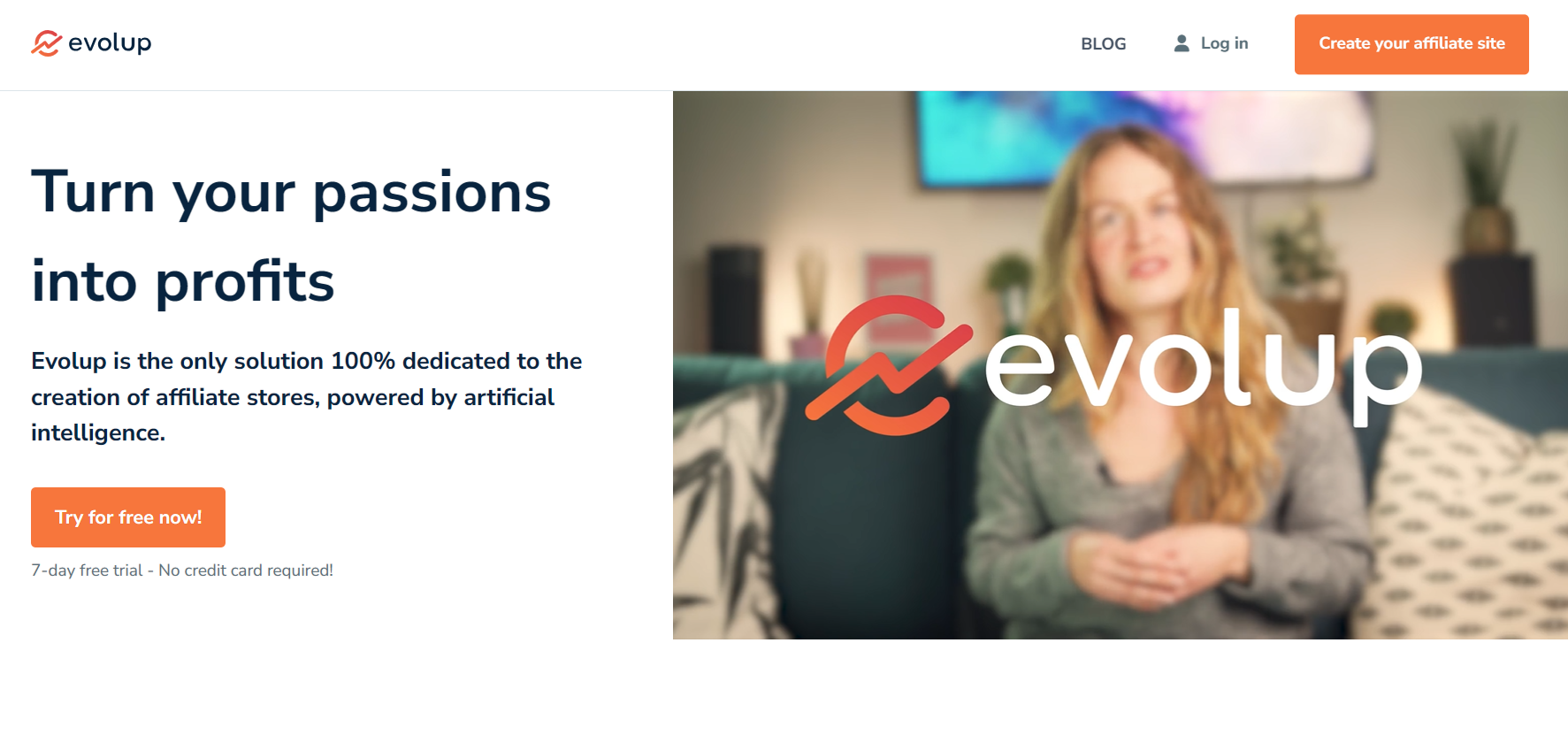 Overview
Evolup is an all-in-one eCommerce solution that gives great priority to creating and marketing online affiliate stores to boost productivity by finding a niche based on your interests, writing striking product descriptions and blog articles, and translating content into 7 languages while generating that content 6x faster and reducing writing costs. Its AI-driven tools include an all-inclusive dashboard with 50 unique SEO features, centralized management of multiple affiliate stores, automated importing products, synchronization of prices and availability, and more.
Highlights
Simplicity – Creates a site quickly. No inventory to buy, no orders to prepare, and no customers or after-sales service to manage.
Freedom – Works with all affiliate programs. Customize and showcase your products conveniently.
Writing – Generates striking product descriptions and blog articles.
Customization – Creates unique layouts with 80 WizBlocks, free design templates, and personalized messaging to boost clicks.
AI-Driven Features – Automatically creates content, synchronizes pricing and product availability, imports goods, and can even give an on-site promo.
SEO Optimizations – Provides an all-inclusive dashboard with over 50 unique SEO optimizations and features.
Multi-site Management – Manage multiple affiliate sites with just a single account.
Language Support – Content translation is available in 7 languages.
Pricing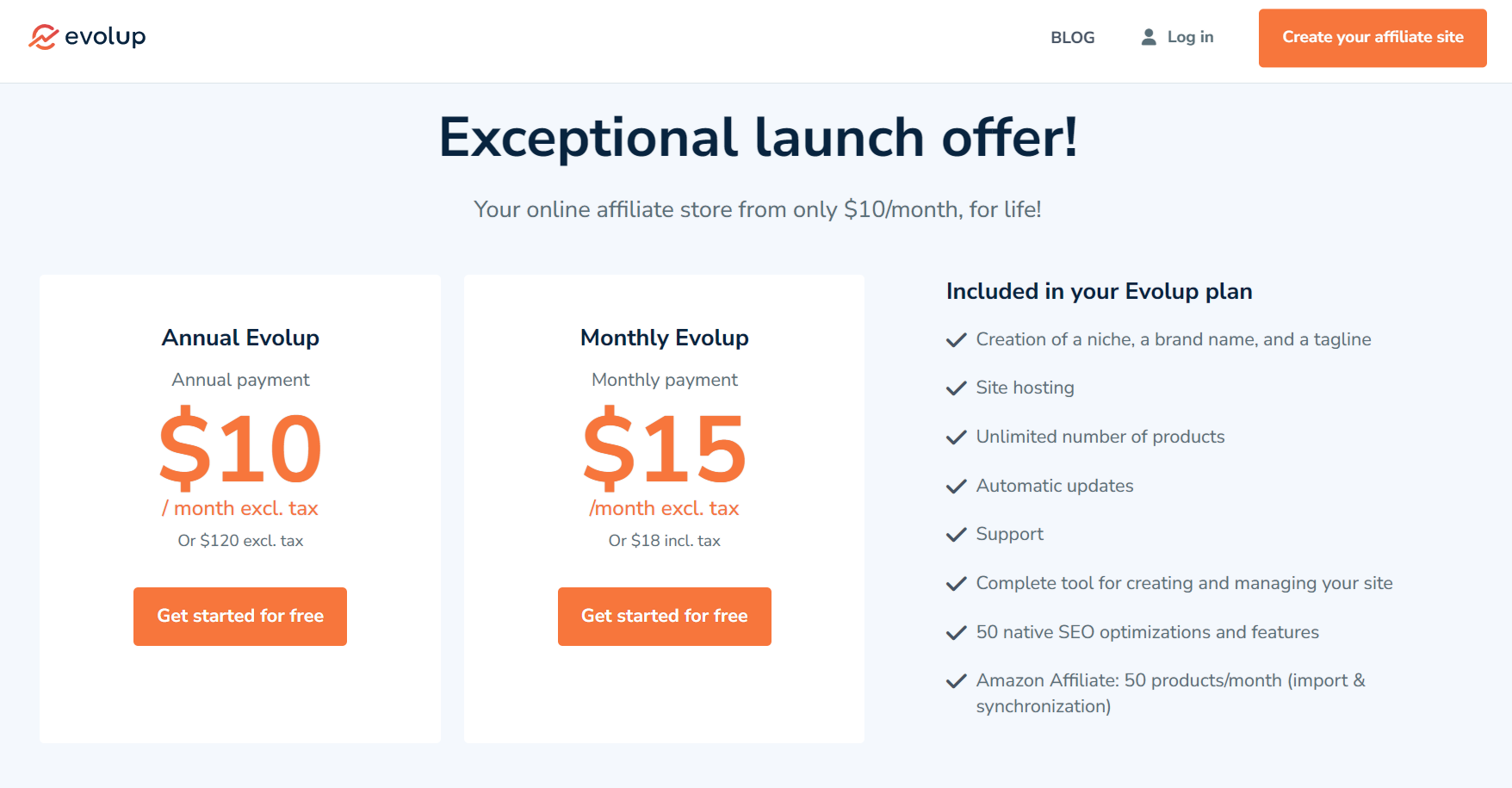 Evolup offers one pricing plan:
Evolup – $15 per month (billed monthly) or $10 per month (billed annually)
Bottom Line
Evolup heavily invests in developing affiliate websites and stores. Affiliate marketing is a big factor in all industries as it generates income for the parties involved in the business be it the sellers, retailers, consumers, or other partners. DTC, B2B, B2C, and all other types of eCommerce business benefit from affiliate marketing. Launch your affiliate store through Evolup today with a 7-day free trial.
Productify.AI: Best for Content Generation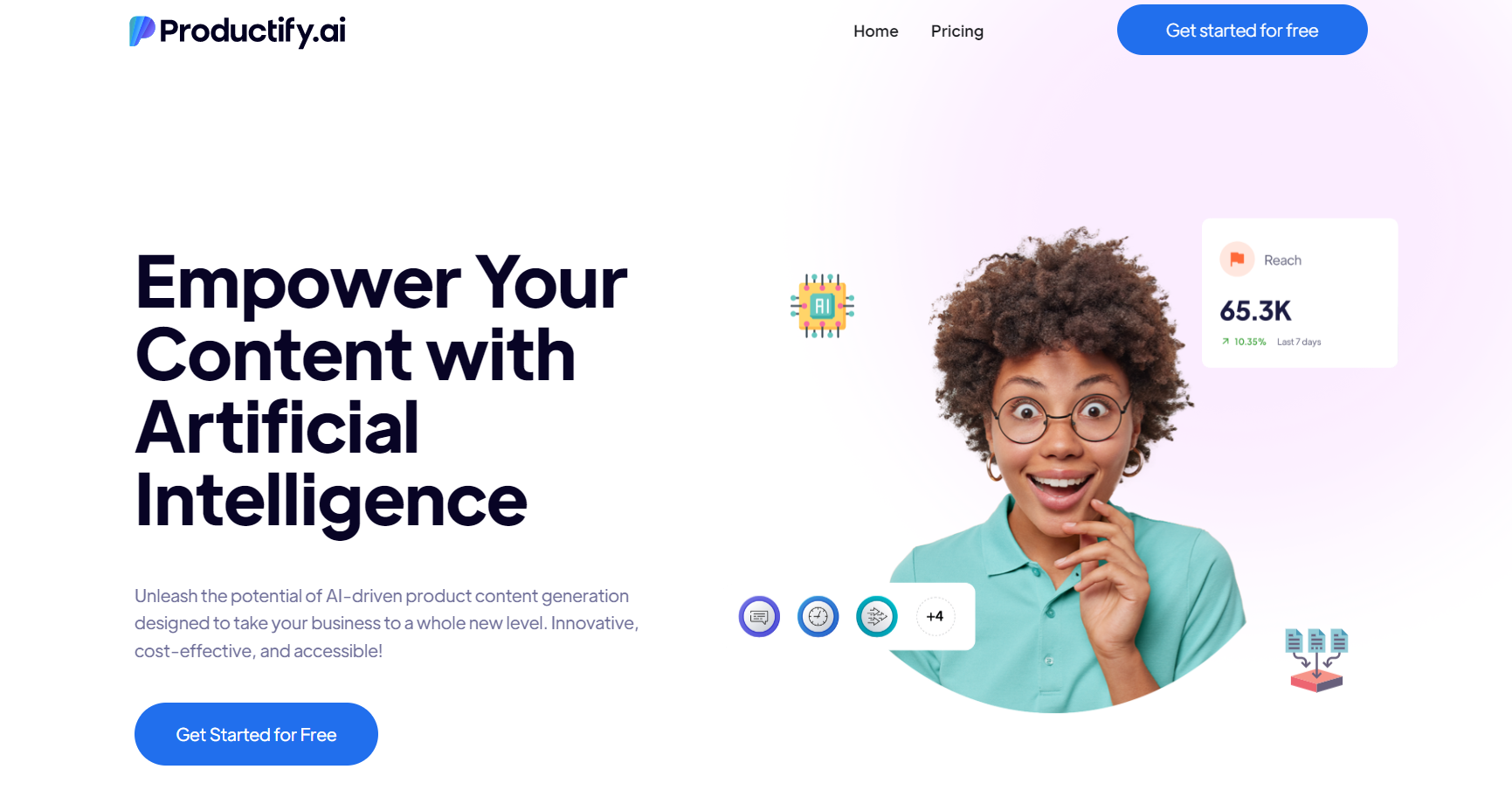 Overview
Productify AI is a content generation platform for eCommerce businesses online. This AI-powered solution can automate the production of marketing descriptions and campaigns, write or revamp product highlights, transform visual data, enhance SEO performance, and perform bulk processing. The content generated is marketed on social media platforms such as Facebook and Twitter, boosting the engagement of promising customers, improving customer experience, and increasing sales. Streamline your content generation process and save time and valuable resources while cutting costs.
Highlights
Marketing Descriptions – Generates engaging marketing copy to increase customer interaction with products or services.
Features, Attributes & Benefits – Highlights essential product features and convincing benefits to captivate and convert potential customers.
Social Media & Marketing – Creates compelling marketing content on various social media platforms and effectively showcases your products or services.
Categorization & Related Terms – Optimises a website's structure and enhances SEO performance with AI-driven categorization and relevant terminology.
Rephrase & Summarise – Reconstruct existing content while preserving its core message and value.
Bulk Processing – Creates content at scale with data imports or the use of API.
Integration – Seamlessly integrates API and systems into your existing workflows.
Pricing
Productify AI offers three pricing plans:
Starter – $10.68 per month
Getting Serious – $53.40 per month
Pro – $106.80 per month
Bottom Line
Productify AI leads in managing retail B2B platforms and opening partnerships with businesses, agencies, and software providers that have AI objectives to pursue success in their eCommerce business. This software solution also works well with other types of eCommerce stores that look for innovative, cost-effective, and accessible methods of generating content to grow their business.
BranchBob: Best for Online Store Creation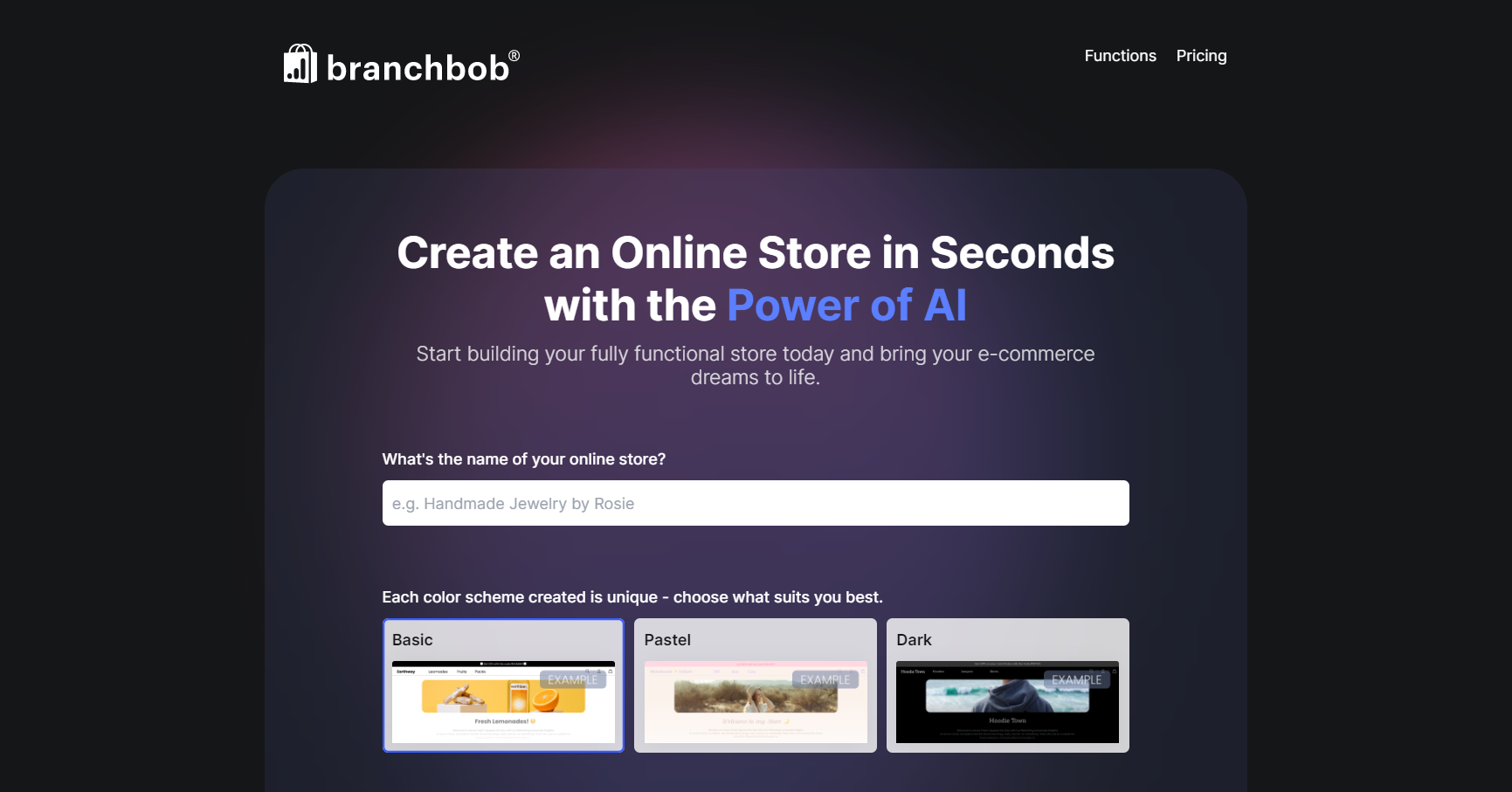 Overview
branchbob is an online store builder platform that leverages artificial intelligence to elevate online stores to the next level. This eCommerce AI tool features a sleek website where you can follow simple and no-code-friendly steps to create your online shop within seconds. branchbob provides powerful design tools, easy customization of the domain, added security protection, a seamless checkout experience, accommodating payment methods, and automated product management. Go beyond simple shop designing by adding order and inventory management, digital products, and other solutions into the mix.
Highlights
Integrated Artificial Intelligence – Generates a fully functional online eCommerce store quickly and easily.
No Coding Required – This makes it easier and simpler for you to create online stores without coding
Customize your Store URL – Seamlessly connect your own domain and personalize your site URL.
Unique Design – Elevates store visuals with powerful design tools and templates.
Free SSL Certificate – Get added protection of an included SSL certificate, keeping your online transactions and data encrypted and safe.
Conversion-Optimized Checkout – See higher conversion rates and drive revenue growth with a seamless and user-friendly checkout experience.
Payment Methods – Provides a wide range of payment options from Stripe to Paypal and facilitates secure transactions.
Pricing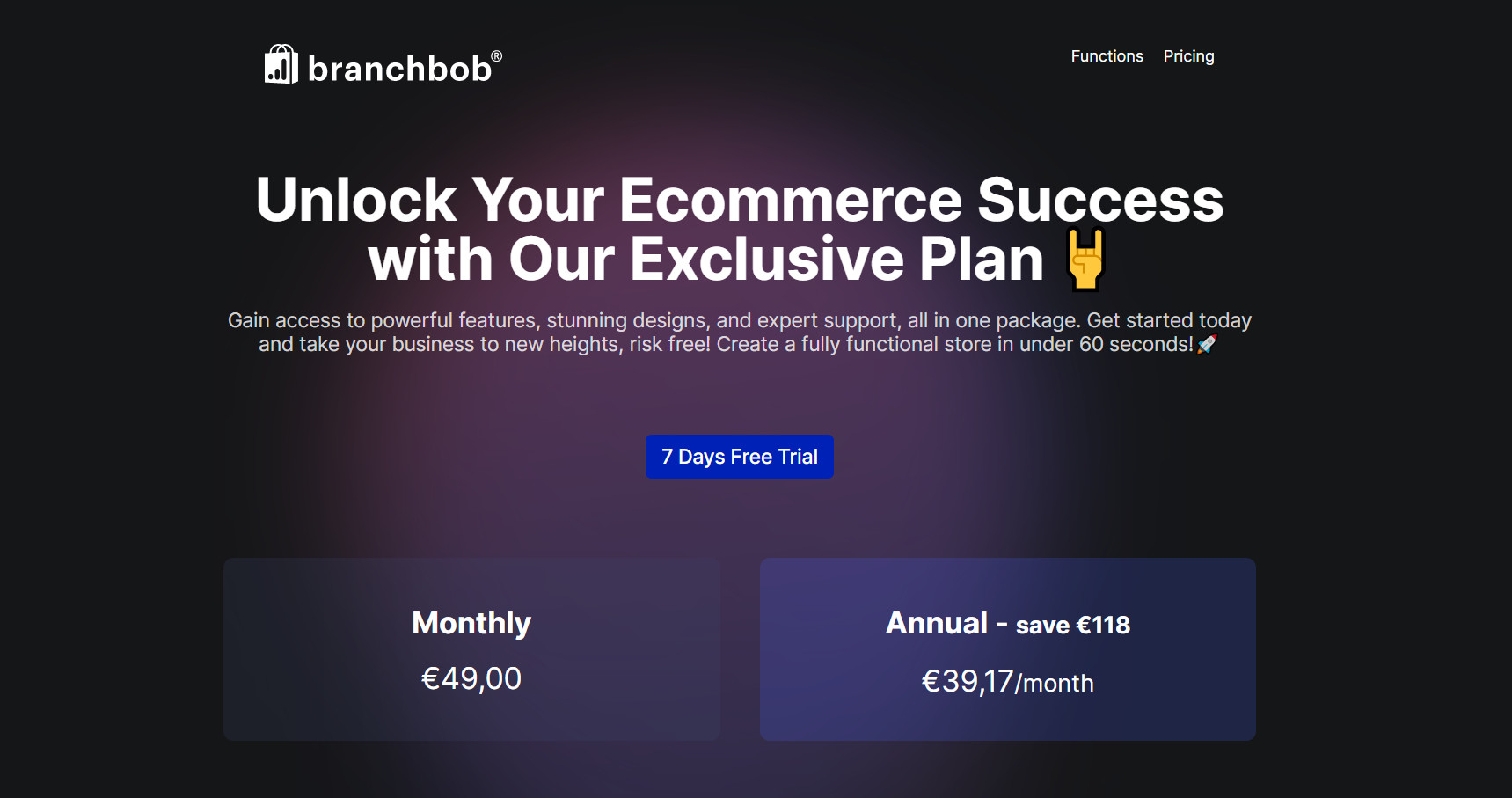 branchbob offers one pricing plan:
Exclusive Plan – $52.52 per month or $41.98 per year
Bottom Line
branchbob is one of the best eCommerce platforms for start-up DTC businesses that want to efficiently maximize the first steps of their operations by gaining access to powerful features, stunning designs, and expert support, all in one package. Go from zero to fully functional in under a minute. Try branchbob today with a 7-day free trial.
Plumy: Best for Writing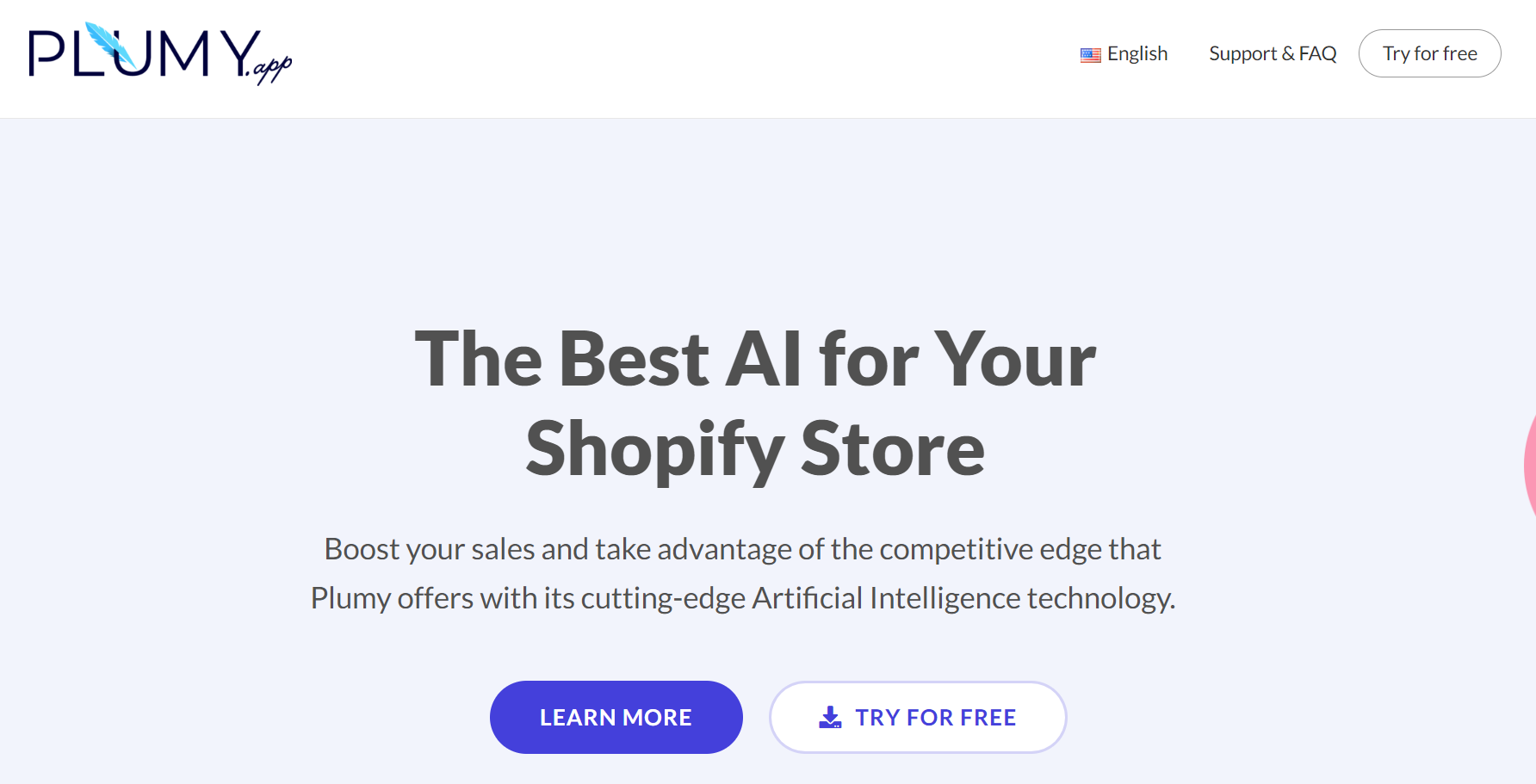 Overview
Plumy is one of the best AI writing tools for eCommerce. It offers more than 14 tools to help online store owners grow their online businesses. You can create detailed and ultra-sales-oriented product descriptions, blog posts, ads, titles, and meta descriptions. Improve your SEO with unique content, generate more traffic, and increase sales. Plumy also ensures optimal user experience to enhance your store's content. Reach a global audience by internationalizing your store with Plumy in 29 languages.
Highlights
Provides 14+ AI Tools – Provides a wide range of features to enhance the automation of your eCommerce store.
SEO Optimization – Boosts search engine ranks by optimizing your SEO content.
Article Writing – Generates high-quality blog articles and boosts traffic. Write-ups include title and meta-description, advertising copy, paragraph writing, text rewriting, translation, and more.
AI-powered Product Descriptions – Get ultra-sales-oriented texts and increase revenue.
Ad Writing – Writes Facebook and Google ads optimized for conversions.
Optimal User Experience – Improves your content to provide an optimal user experience.
Content Optimization – Optimizes content to increase traffic and boost sales.
Language Support – Internationalize your store, Plumy is available in 29 Languages.
Pricing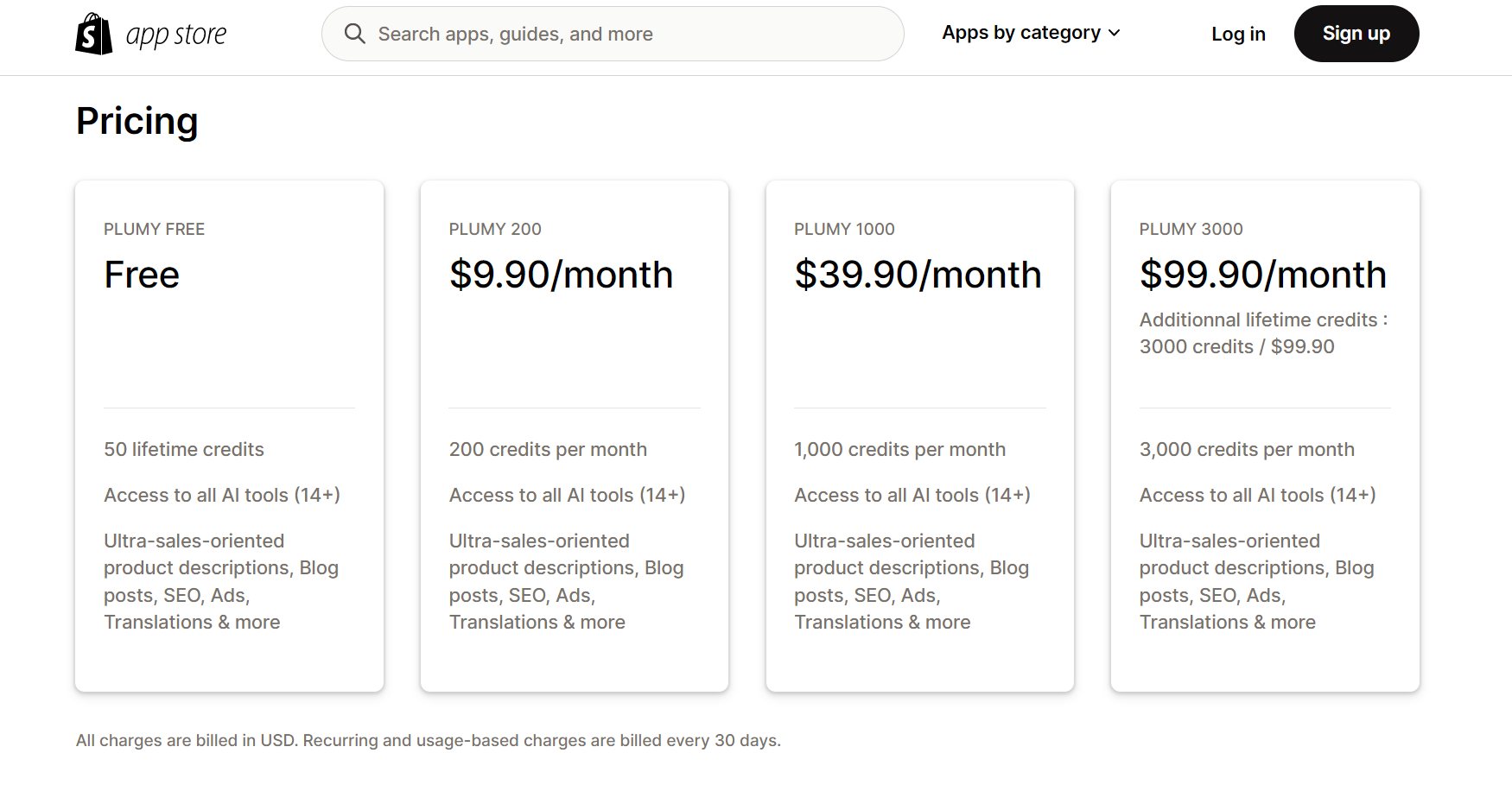 Plumy offers four pricing plans:
Free
Plumy 200 – $9.90 per month
Plumy 1000 – $39.90 per month
Plumy 3000 – $99.90 per month
Bottom Line
Plumy specializes in its AI writing for eCommerce, it is designed to cater to eCommerce store owners' need for impactful and SEO-optimized descriptions to boost their marketing, conversions, and sales. This eCommerce solution is also vital for sellers who want to reach a wider audience and place their products on the international market by providing multiple translations. Try Plumy's free plan today.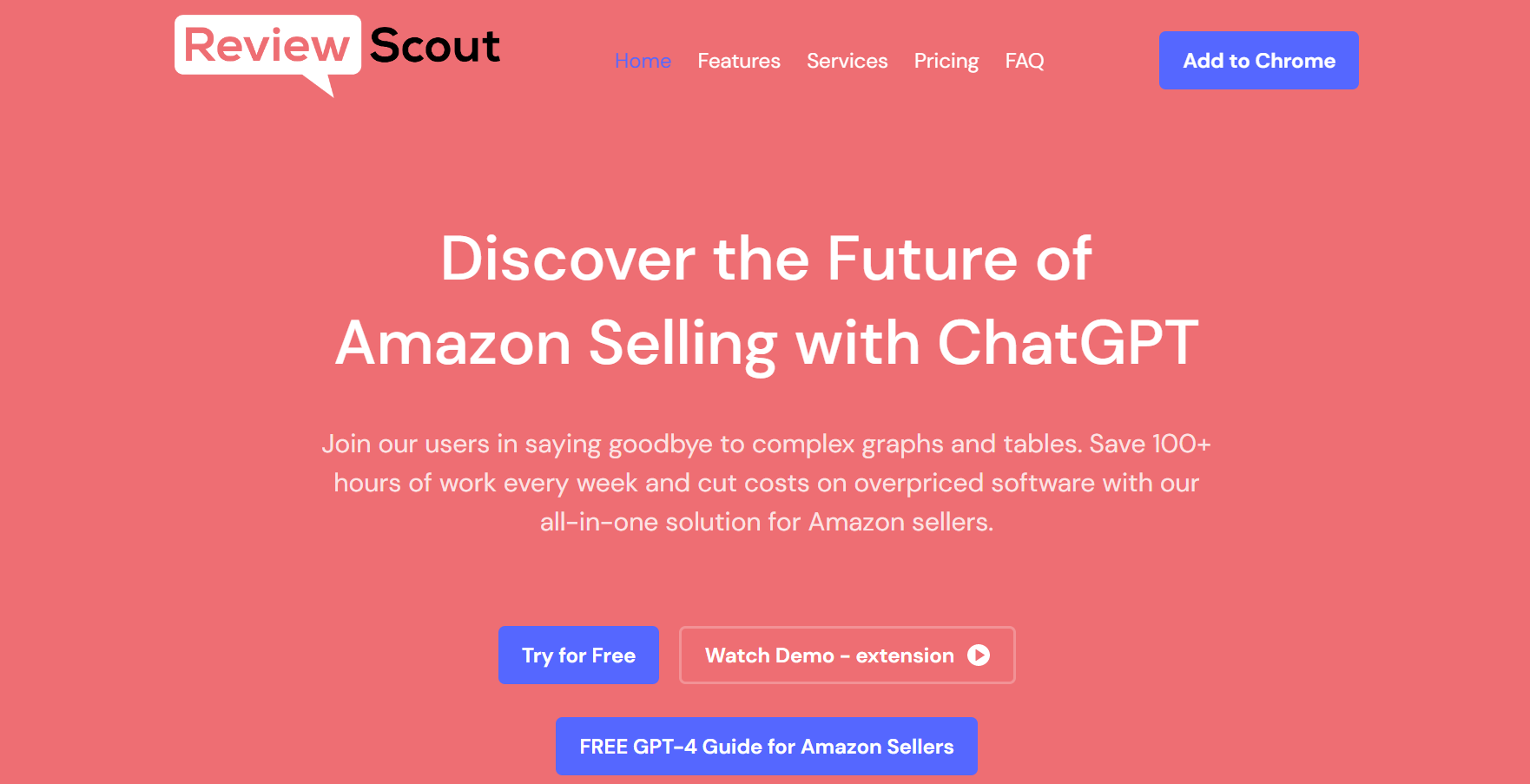 Overview
ReviewScout AI is an eCommerce tool that works as a Chrome extension. This tool helps enhance ad campaign reaches, manage inventory and restocking demands, conduct in-depth product research, utilize Keepa analysis, provide shopping recommendations and present analytics for online retailers and wholesalers. This solution provides valuable analysis to both sellers and customers by providing market insights and using sales data analysis to determine an optimal price range. Leverage ChatGPT and Keepa Analysis to make smart decisions and boost your success.
Highlights
Inventory Strategy – Master inventory and restocking demands with predictive analytics to effectively plan inventory and avoid stock-related pitfalls.
Ad Campaign and Shopping Recommendations – Maximize advertising efforts with personalized recommendations for your product range.
In-Depth Product Research – Identifies gaps in the market, analyzes customer reviews, evaluates the competitive landscape, designs A+ content for listings, and validates product ideas
Reseller & Wholesaler Analytics – Gain deep insights into the competition, sales, FBA fees, and Buy Box trends.
Keepa-Enhanced Prompts – A powerful integration that ensures all decisions are backed by the latest market trends and data
Sales Graph Analysis – Analyze the impact of customer reviews on sales performance
Pricing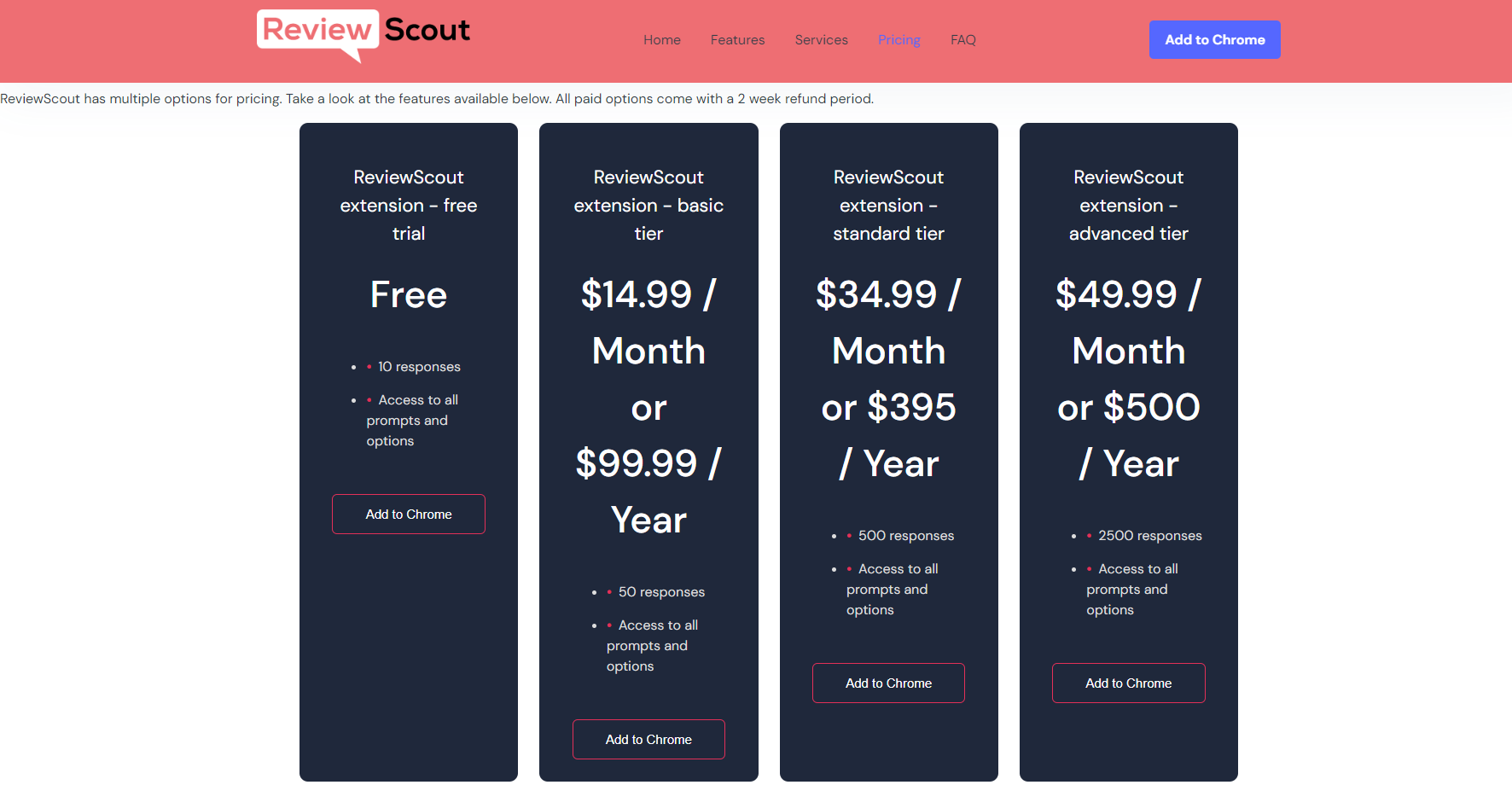 ReviewScout offers four pricing plans, all paid options can be refunded within a two-week period:
Free
Basic – $14.99 per month or $99.99 per year
Standard – $34.99 per month or $395 per year
Advanced – $49.99 per month or $500 per year
Bottom Line
ReviewScout AI works to save the time of both sellers and customers by intensively searching for the right market, products, and pricing. Simplify how you view the market, your competitors, relevant strategies, and insights by utilizing ReviewScout's ChatGPT and Keepa Analysis. Save hours of work every week and cut costs on overpriced tools with this smart solution. Try ReviewScout AI today with a free trial.
Metering AI: Best for Billing Workflows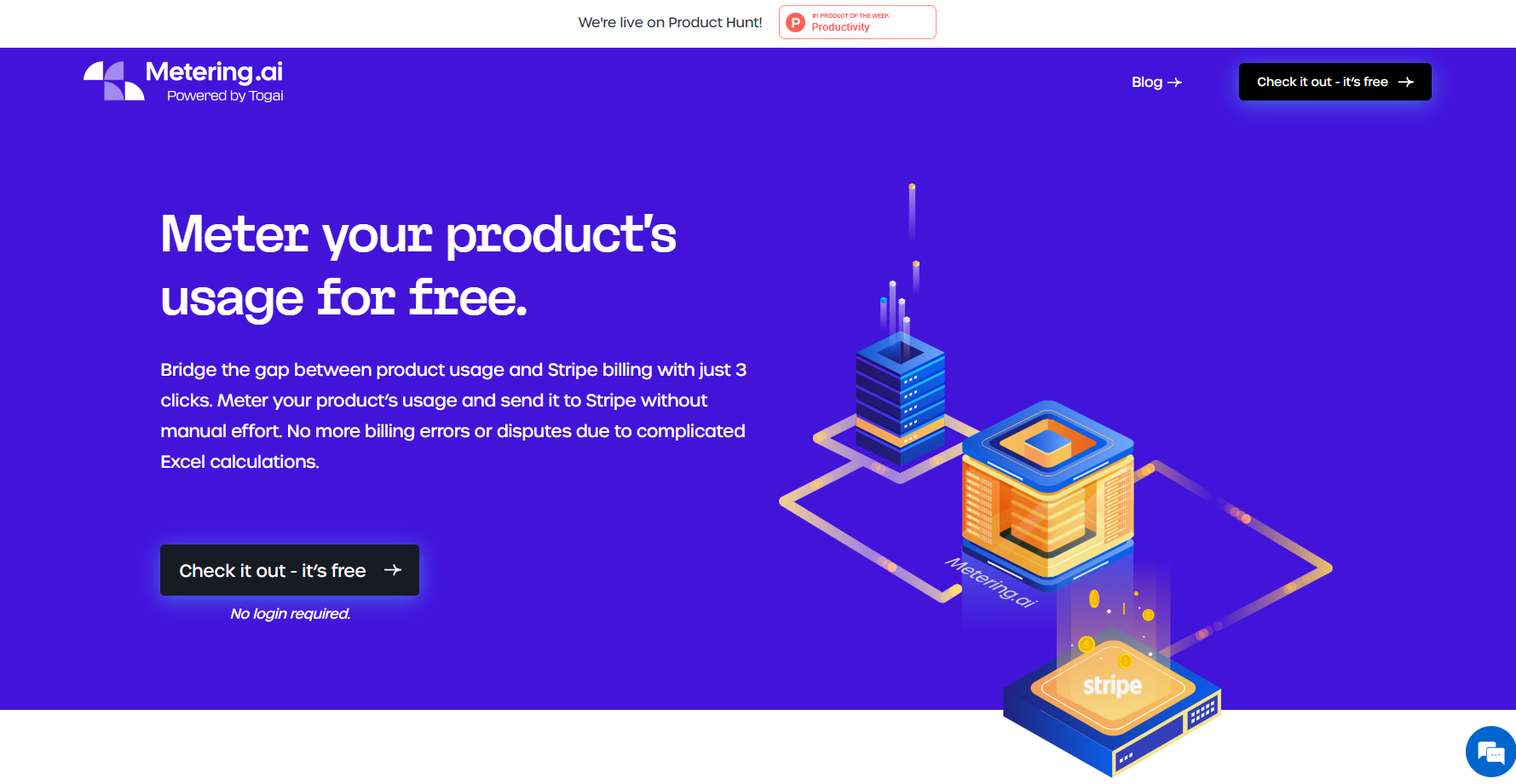 Overview
Metering AI is one of the best eCommerce pricing tools on the market due to its utilization of artificial intelligence to automate metering and billing for usage-based pricing. No login, no credit card, and no coding required, integrate this free add-on tool to your existing billing system and unlock pricing models that fit your business. Metering AI supports 391 Excel functions to ensure accurate calculations. Eliminate any billing errors or disputes due to manual efforts and leave your usage-based billing workflows on autopilot.
Highlights
Automated Billing Workflows – Aggregates usage data into a digestible format to your chosen billing platform.
No Coding Required – Simplifies the automation of usage data conversion with neither coding nor multiple spreadsheets.
No More Billing Disputes – Eliminates manual calculation errors. Avoid customer disputes from those errors by using accurate and automated calculations.
Data Security – Metering.AI does not save client data, enjoy easy and automated billing without data privacy risks.
Hundreds of Calculations – Allows the use of around 391 functions such as those that fit in Array Manipulation, Date and Time, Engineering, Information, Logical, Lookup and Reference, Matrix Functions, and more.
Pricing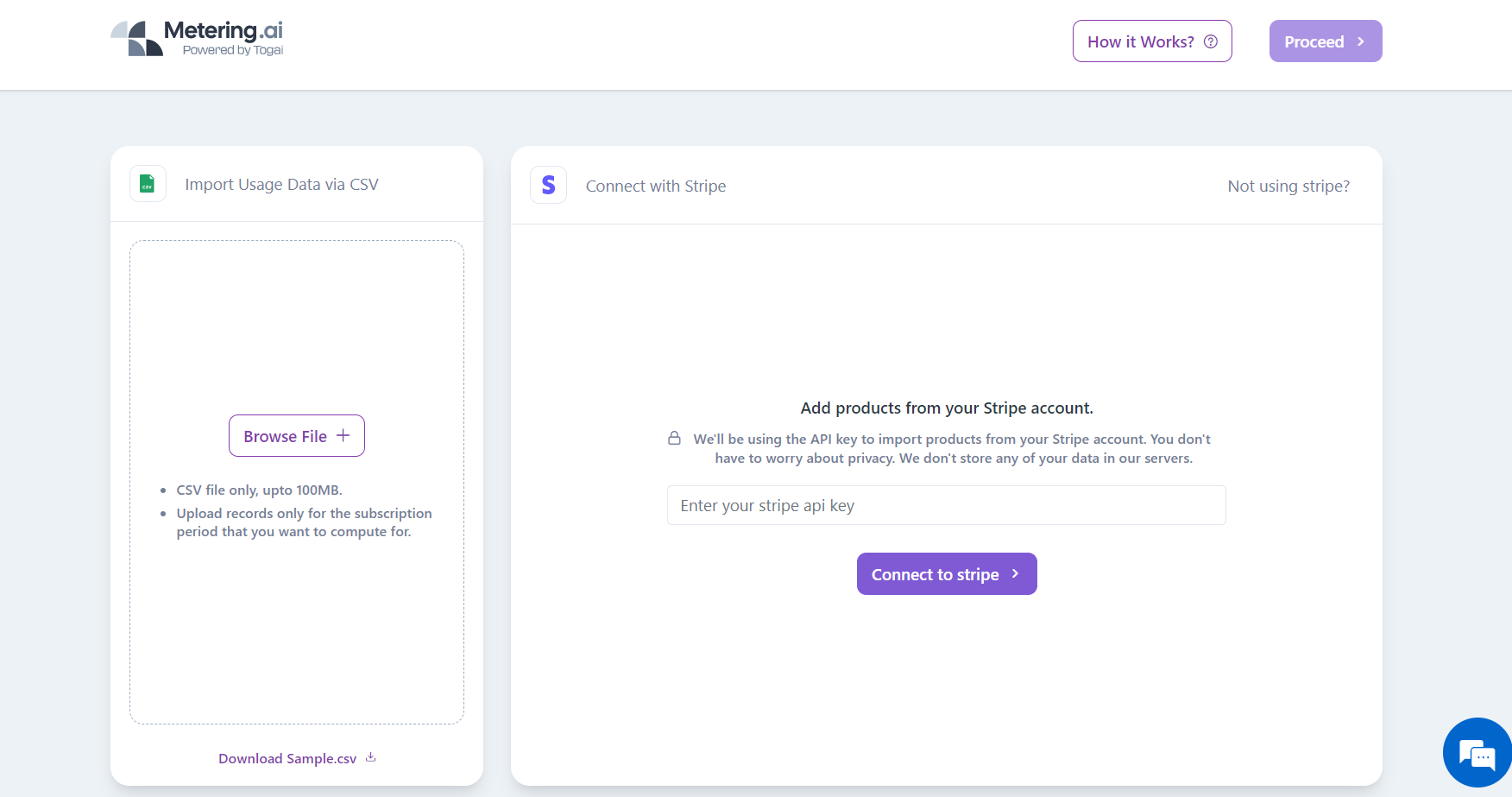 Metering AI is absolutely free. Connect your account from the billing platform you use for your SaaS company such as Chargebee, Recurly, Paddle, Zuora, or other platforms.
Bottom Line
Metering AI helps B2B SaaS companies in converting usage data into an invoice on different billing platforms including Stripe, Zuora, Chargebee, and Recurly. Save hours spent manually computing on messy spreadsheets. It also helps API-based companies to charge based on API hits, Cloud infrastructure companies to charge based on compute hours, and fintech companies to charge a commission based on a percentage of total payment value. Try out Metering AI today, it is free!
tinyEinstein: Best for Email Marketing Campaigns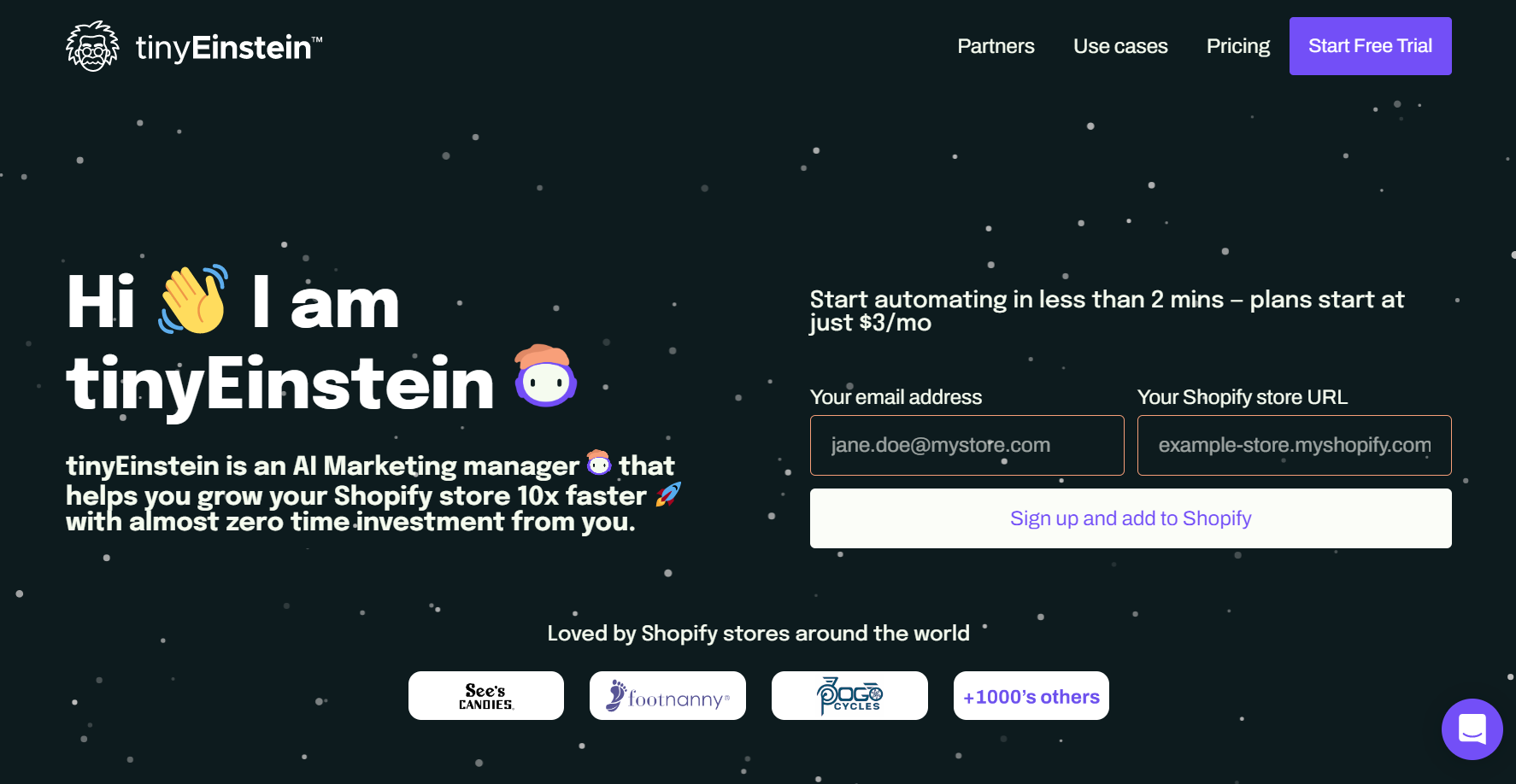 Overview
tinyEinstein is an AI marketing manager that excels as an email marketing tool that enhances the efficiency and relevance of email marketing campaigns. Boost your eCommerce store's growth 10x faster. Cut costs and save time by leveraging AI to replace your email service provider. tinyEinstein manages all messaging programs, which include capturing prospects on the store website, designing high-converting emails, copywriting, managing high inbox delivery, and automating timely marketing messages to drive sales and increase store revenues from existing customers and prospective buyers.
Highlights
Automation of Master Template with Brand Voice & Style – Tailors your brand's unique voices, assets, and visual styles into your master template.
No Design or Coding Required – Simplifies creating your site and choosing your strategies.
Sends On-Brand Emails Automatically— Generates conversions and revenue by automatically creating and sending AI-curated on-brand emails automatically creates and sends beautiful. No content creation or scheduling is needed.
Enable Complex Automation Quickly – Enable complex triggered automation in just one click, and let your eCommerce store grow on autopilot.
Affiliation Program – Become a partner of tinyEinstein by receiving and sharing a unique link, and earn a 30% recurring commission for life.
Pricing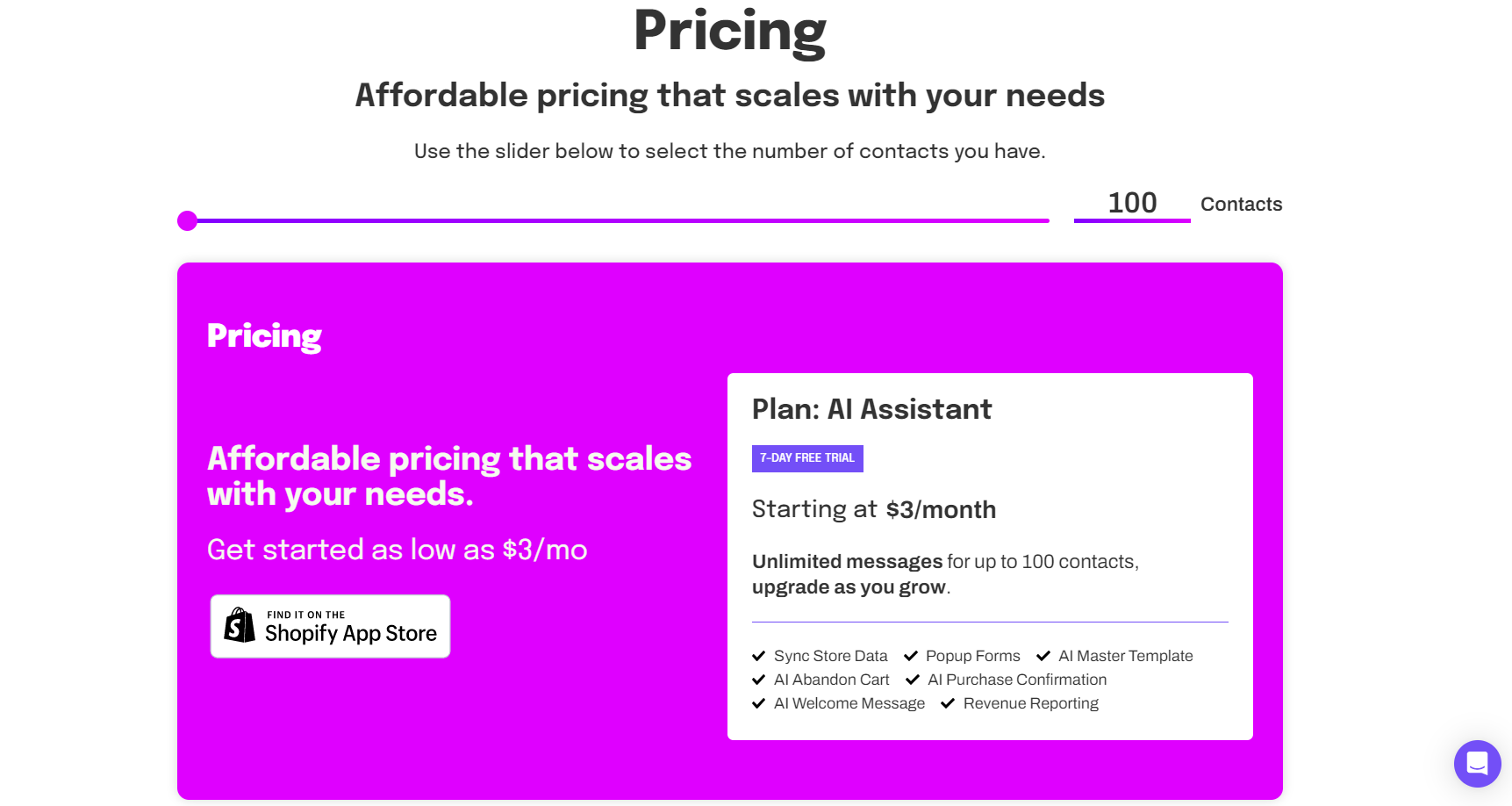 tinyEinstein offers pricing plans depending on the number of contacts you acquire, starting at $3 per month with 100 contacts.
Bottom Line
tinyEinstein levels up your eCommerce marketing efforts. It offers a variety of best-selling personas that answer to specific industry needs, such as tinyEinstein marketing assistant for small-scale Shopify store owners with limited resources, tinyEinstein marketing specialist for marketing managers who are not experts when it comes to email marketing or copywriting, and tinyEinstein growth manager for business owners that want to implement email marketing with an all-in-one solution. Try out tinyEinstein today with a free trial.
Reetail: Best for Fast and Easy Set-Up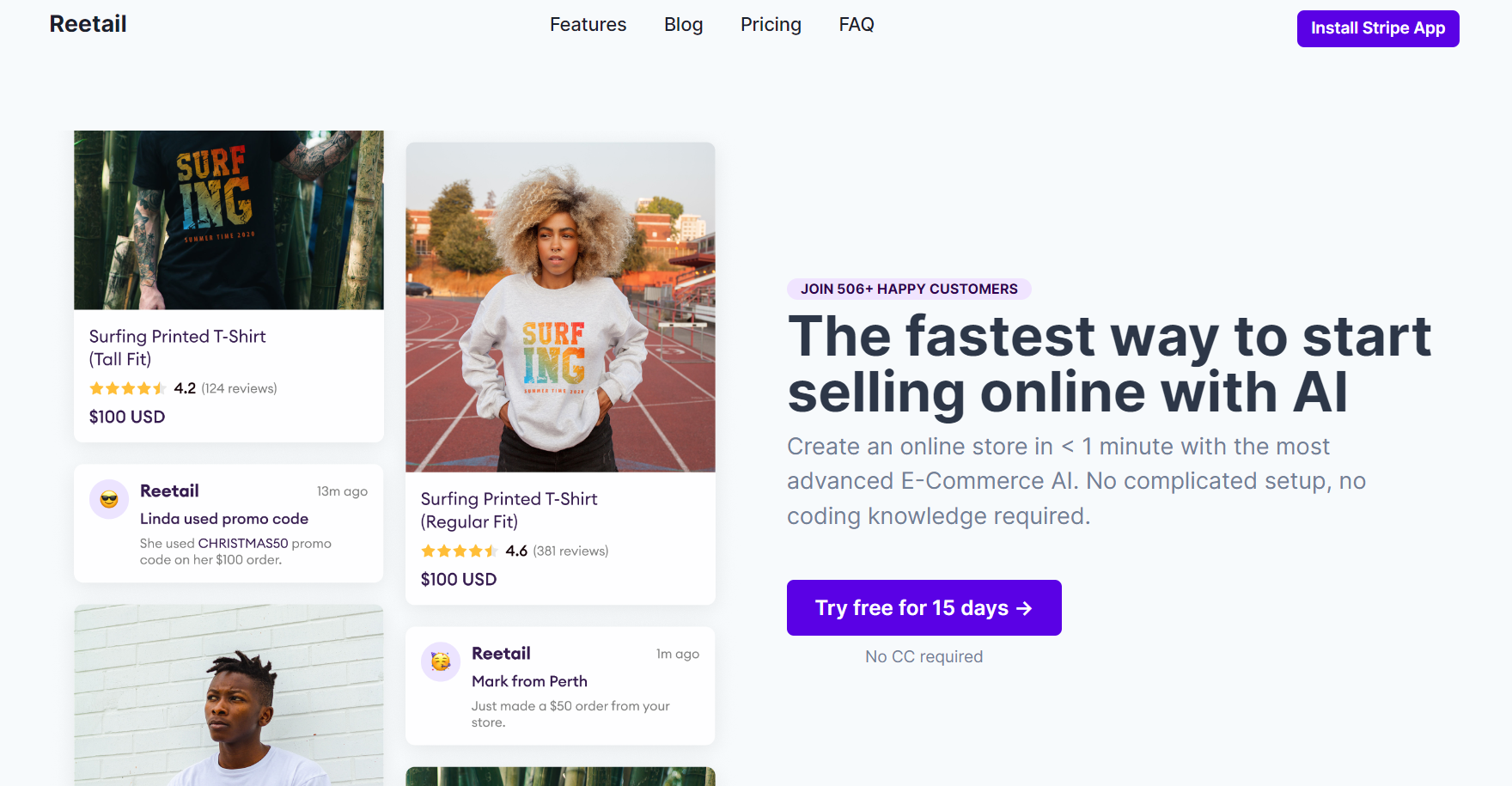 Overview
Reetail is a user-friendly eCommerce store builder and management platform. It features an AI managing assistant, store customization, product description writing, automation of ready-to-use paid copies, subscription product selling, and full integration with Stripe. Reetail AI's assistant for marketing generates marketing ideas, social media ads, and effective descriptions, and allows you to streamline your workflow process in a centralized platform for multiple actions to increase sales. Easily set up your store in a few minutes with no coding knowledge required.
Highlights
Marketing – Helps write product descriptions and social media ads. Also generates personalized marketing ideas – referral campaigns to run, who to partner with, and more.
Get Paid Ads Copy – Generates ready-to-use copy for each product to immediately use in paid campaigns.
Personalize Brand Design – Customize everything in your store from your theme to your domain with the latest technologies.
No Coding Required – Create an online store in less than 1 minute. No coding or complicated setup is required when creating and running your eCommerce store.
Fully Integrated with Stripe – Get fully integrated checkouts, product inventory, and order management while handling taxes at no extra cost.
Mobile App – Every storefront is ready to download on mobile devices so you can reach your customers on every device.
Pricing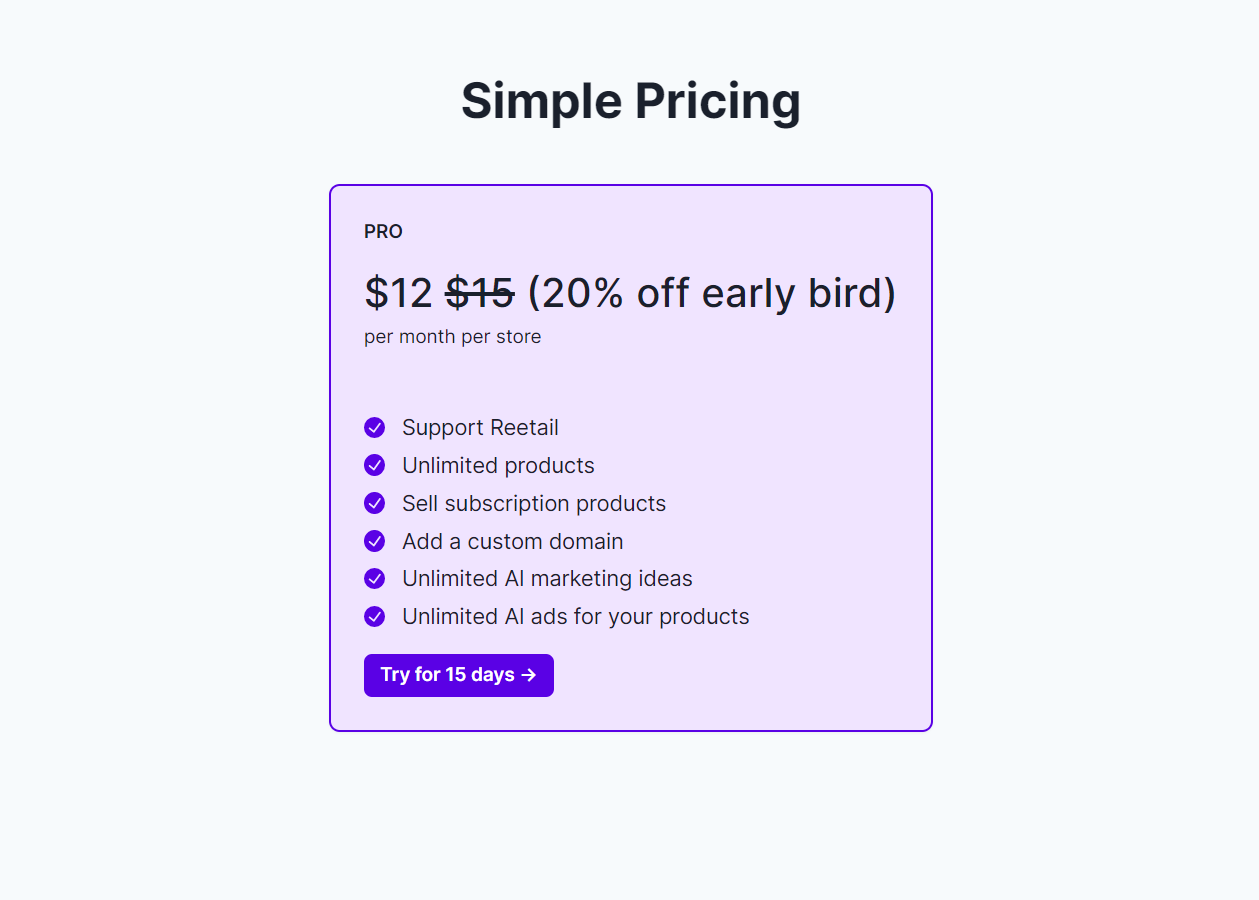 Reetail offers one pricing plan:
Pro – $12 per month per store
Bottom Line
Reetail is a great eCommerce software for start-up companies or new entrepreneurs in the online market. Its user-friendly and no-code technology allows sellers to easily design, navigate, and manage their eCommerce stores. Reetail also supports 135+ currencies so that your store can sell to customers all over the world. Try Reetail today with a free trial.
Roketfy: Best for Etsy Sellers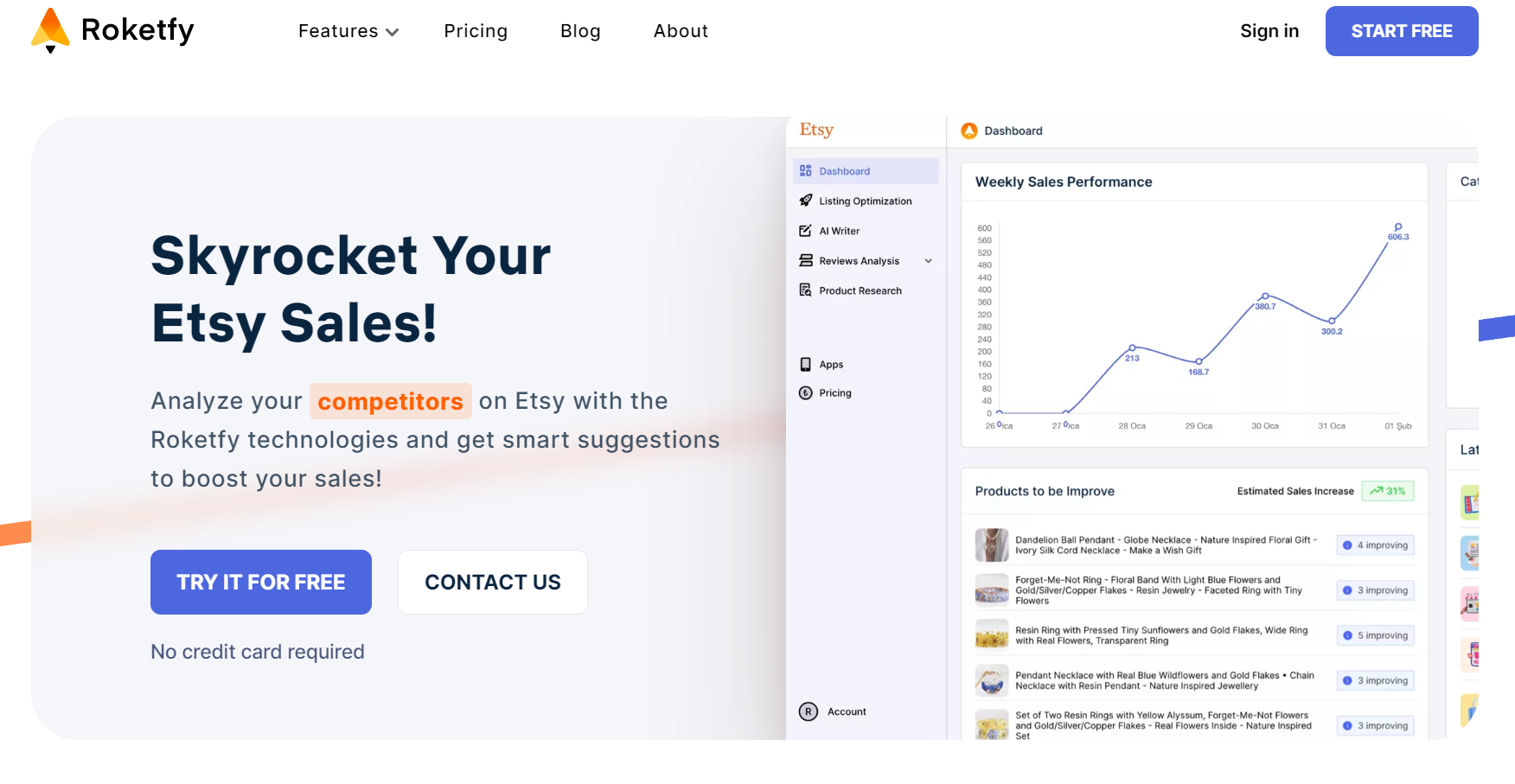 Overview
Roketfy is a virtual listing assistant. This innovative and data-driven platform provides smart tools and services to help Etsy sellers boost their sales. Etsy listing assistant analyzes product listings, compare them to top performers, and provides actionable recommendations. It also generates SEO-friendly and high-quality descriptions 10x faster. Roketfy's product research effectively discovers profitable products and utilizes smart filters to find high-demand, low-competition products in every category. Maximize your sales potential by evaluating customer behavior to elevate your Etsy store's performance.
Highlights
Listing Checker – Provides a variety of data-driven tools all in one place. Quickly analyzes products, and implements the recommended actions, boosting search rankings and driving up sales.
Smart Score System – Evaluate the performance of eCommerce using advanced algorithms.
Roketfy AI Writer – Generates high-quality and SEO-optimized product descriptions within seconds relevant with keywords to enhance search ranking and attract potential buyers.
Roketfy AI Reviews – Analyzes extracted insights from eCommerce customers' data and reviews, revealing their feedback and expectations. Make improvements in your eCommerce business and boost sales.
Product Research – Offers essential metrics such as estimated daily sales volume, estimated monthly turnover, and top-selling days to discover profitable products.
Pricing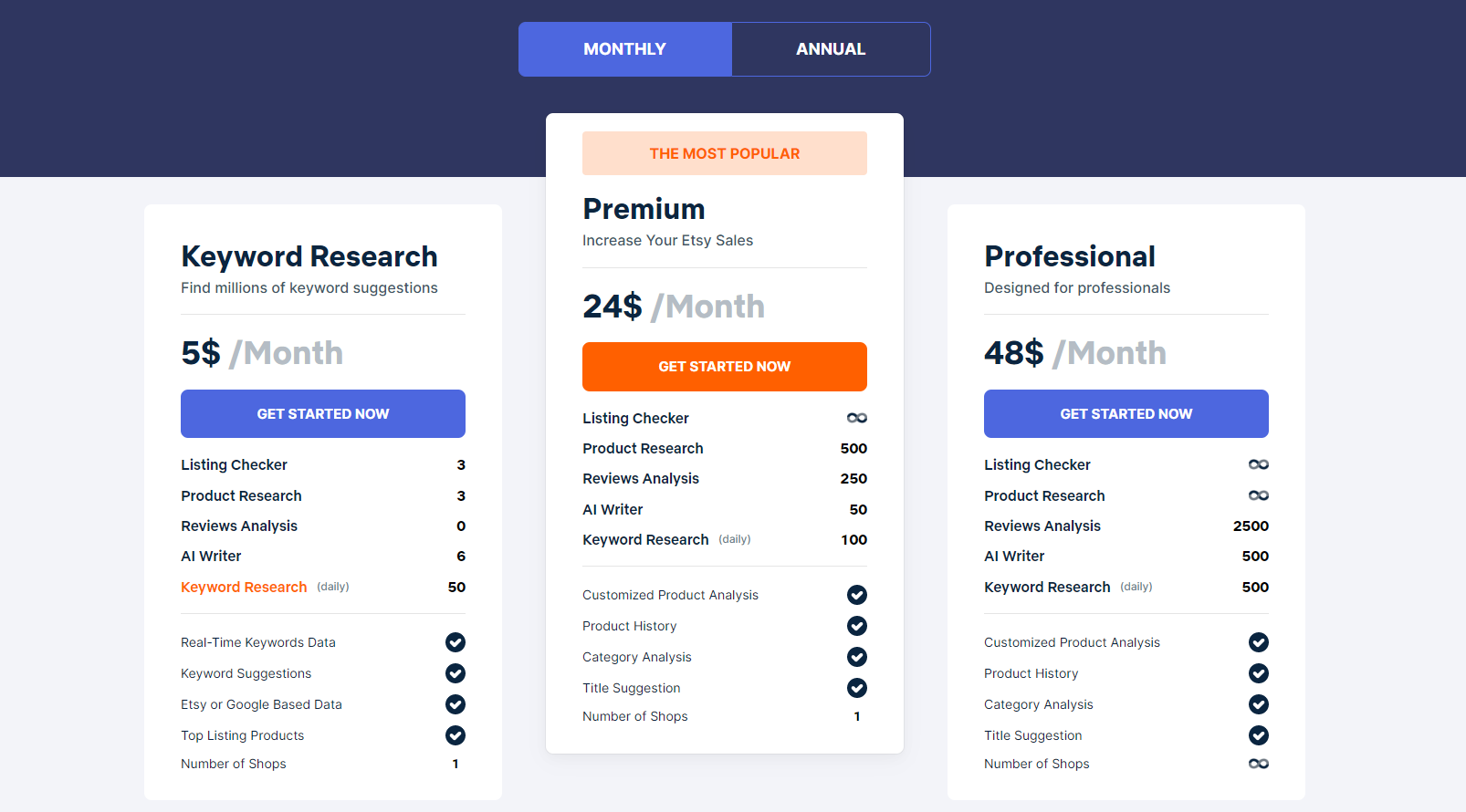 Roketfy offers three pricing plans:
Keyword Research – $5 per month (billed monthly) or $4 per month (billed annually)
Premium – $24 per month (billed monthly) or $18 per month (billed annually)
Professional – $48 per month (billed monthly) or $36 per month (billed annually
Bottom Line
Roketfy is designed for small-scale businesses and entrepreneurs who want to utilize artificial intelligence to leverage their business in the eCommerce market. Analyze your listings, competitors, prices, and content on Etsy with the Roketfy technologies and get smart suggestions to boost your sales. Try Roketfy today with a free trial.
Sellesta: Best for Amazon Sellers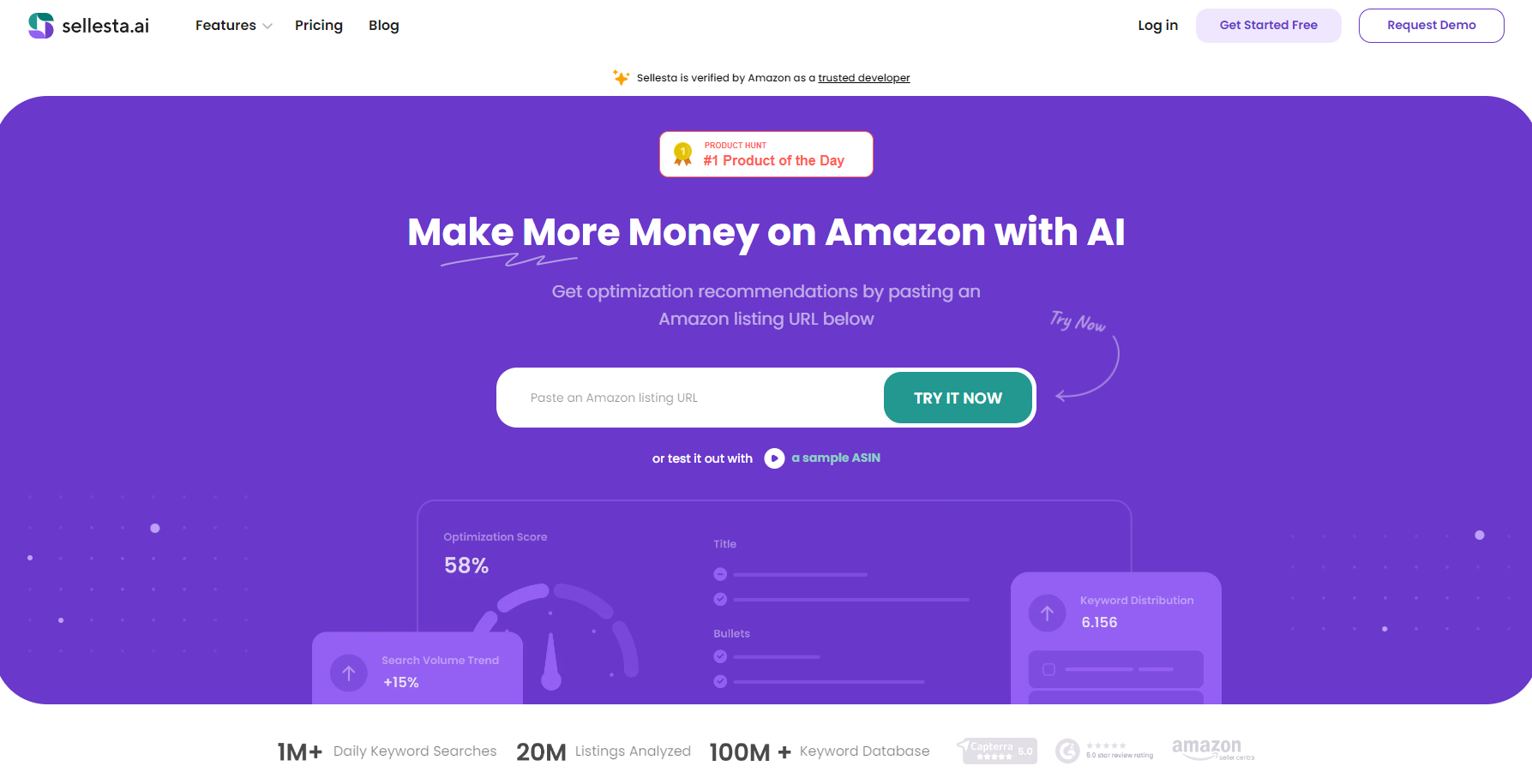 Overview
Sellesta is an AI eCommerce platform best used by Amazon sellers to increase their sales through AI-powered technology. It features insights, listing optimization, listing scoring, review analysis, and competitive analysis. You can even learn more from Sellesta's blog articles on the latest insights and best practices to grow your e‑commerce business. Sellesta boasts its client results of a 30% increase in conversion enhancement, a 40% increase in organic traffic enhancement, and 98% customer satisfaction.
Highlights
Keywords Research – Analyzes listing and shows the most relevant keywords. Also provides suggestions to enrich your product description and generate more sales.
Listing Optimization – Looks at the current percentage of used keywords, analyzes generated keywords, and provides suggestions for improvements based on their relevance and search volume.
Keyword Tracking – Monitors the rankings of your product keywords daily. It also includes data-driven decisions that optimize your product listings, identify underperforming phrases and boost with targeted PPC campaigns, and gain insights on competitors.
Sellesta Insights – Get data-driven insights to scale your Amazon business. Effortlessly tracks, analyzes, and maximizes the brand's online key performance indicators in a snap.
Enterprise-Grade Solution to Power – Includes smart scoring, competitor analysis, brand review insights, and bulk listing generation.
Pricing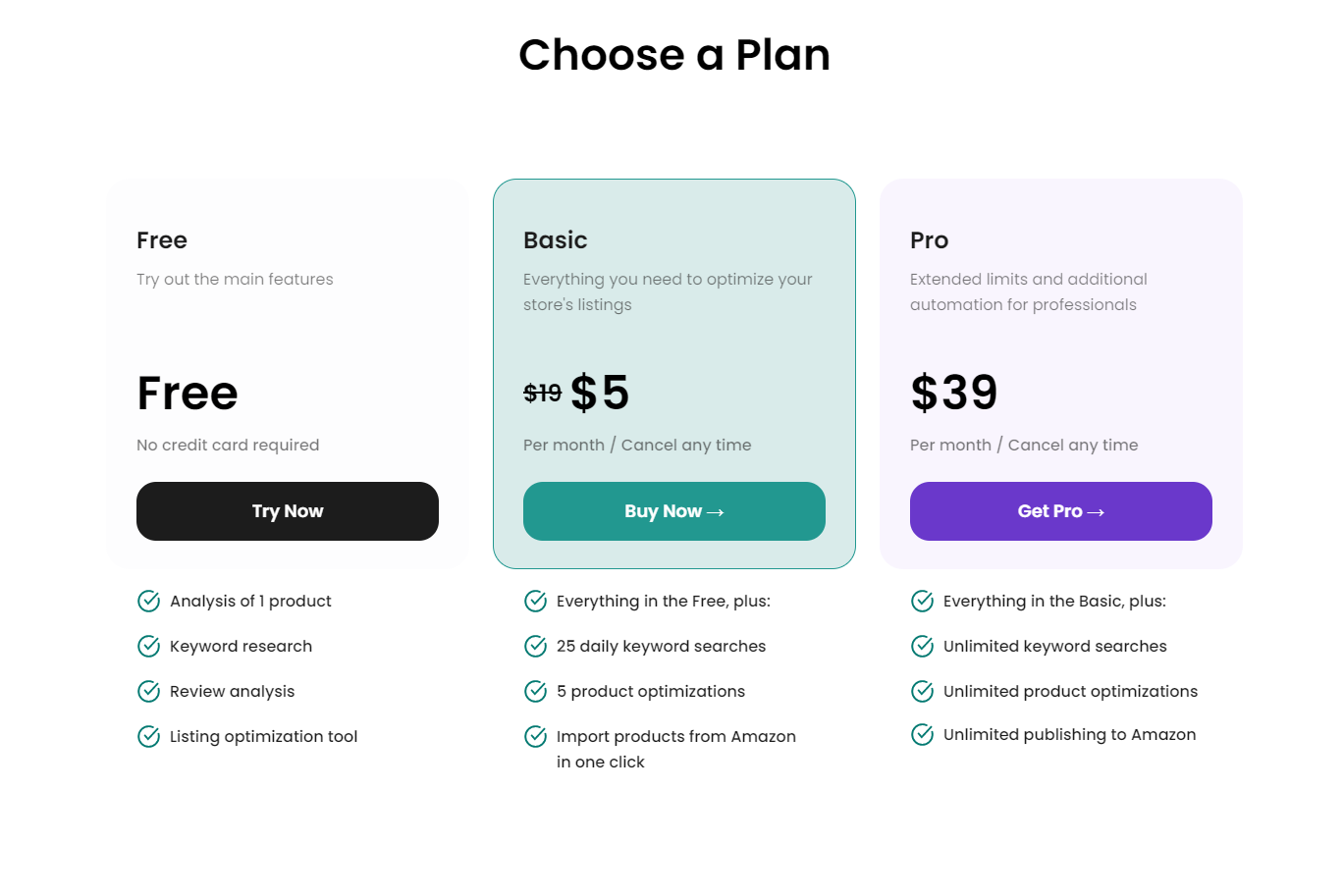 Sellesta offers three pricing plans:
Free
Basic – $5 per month
Pro – $39 per month
Bottom Line
Sellesta is designed to utilize AI-powered tools to rapidly boost e-commerce sales for small and mid-scale entrepreneurs by improving performance and growing revenue on Amazon, increasing visitor engagement and conversion, and leveraging AI to create high-performing ads instantly. Sellesta is verified by Amazon as a trusted developer for its sellers. Try Sellesta today with its free plan.
How does eCommerce work?
eCommerce stands for electronic commerce, which refers to the trading of online products and services on the Internet. While many customers simply refer to eCommerce as online shopping, companies and entrepreneurs include all business operations conducted online as part of it. Companies and entrepreneurs venture into eCommerce as it is a growing and profitable industry since transactions have become greatly digitalized.
What are AI Tools for eCommerce?
AI tools for eCommerce are tools that help companies and entrepreneurs to manage and grow their eCommerce sites. While there are all-in-one solution software that feature multiple capabilities, there are also AI tools for eCommerce that have specified fields they excel in, such as writing, chatbots, pricing data management, store creation, marketing, and more.
What is the best AI eCommerce tool for beginners?
For beginning entrepreneurs or start-up companies who have just entered the eCommerce industry, Reetail is one of the best eCommerce platforms to start with. A user-friendly and cost-efficient AI software that can help you from creating and personalizing your store, generating product descriptions, and advertisements to fully integrating checkouts, product inventory, and order management.
What are the Best Free AI eCommerce Tools?
Some of the best AI eCommerce tools that you can get for free are Plumy, Metering AI, and Sellesta. Plumy excels in writing articles and descriptions, Metering AI fully functions as a billing platform, and Sellesta works to optimize listing. Aside from these, other AI tools on the list offer a free trial period so you can test which eCommerce tool assists you best.
What is the Best AI eCommerce Tool Overall?
Salesforce Einstein for Commerce takes the crown for the best eCommerce tool as it is a feature-rich all-in-one solution powered by trusted AI, Data, and CRM. It manages marketing and merchandising, content and payment management, scales businesses, enhances customer engagement, boosts online revenue, and tailors to the specific needs of various industries.
Final Thoughts
eCommerce is a rising industry that comes with the advancement of technology and automation of transactions. Companies and entrepreneurs flock to where the market is profitable, making it crucial to find the right AI tools to assist you in your business. Hopefully, this list of the best AI tools for eCommerce helps you grow your eCommerce store.