23 Best Barefoot Shoes for Women
Tired of wearing conventional shoes? Shoes that don't look or give a feel like they are made for you? You probably don't need to wear shoes made for the masses as every person is different, and the odds are not exceptional, right? You and your feet probably need a change! Look, owning barefoot shoes is absolutely the right decision.
Perhaps you've tried some before. Perhaps the only ones you've found are not quite to your style. Maybe your health coach told you to try them out. We rounded up a list of best barefoot shoes for women that are stylish barefoot shoes and functional.
If you are interested in barefoot shoes for women but don't know where to begin, this article can help you. If you're already an avid barefoot shoe fan, you may just want one more pair for your collection. You can count on us to help you.
You are about to be drawn into the world of awesome barefoot shoes for women and every occasion you might have. A versatile, nature-inspired design and comfort make these items a must-have for those who want to improve their health.
What Are the Best Barefoot Shoes for Women?
The best women's barefoot shoes are going to depend on where you're at in your barefoot shoes journey. If you're just starting out, we'd recommend a thicker sole to start off with so you can adjust to the newer style. If you're ready to be almost barefoot, then try out the thinner soles. Not everyone is ready to wear barefoot shoes with thin soles in the beginning.
Without further ado, let's un-zip the top 23 best barefoot shoe brands for women. Each one is unique and comparable, so you should go through all of them to decide what suits best for you.
Best Women's Barefoot Shoes for Beginners (Ordered Thinnest to Thickest Soles)
Looking to start with barefoot shoes? The shoes in this category might be the ones for you to try out! They've been ordered by sole thickness, so you can decide how thin or thick you'd like to start with.
Groundies – 6.3 mm sole thickness
Among the most stylish barefoot shoe brands, Groundies Barefootwear stands out. It has a great selection of stylish, functional, and healthy shoes for both men and women.
They outdid themselves this fall with an impressive line-up and a better return policy!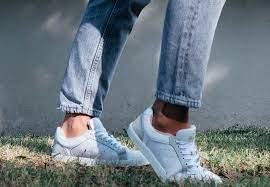 Groundies "regular fit" shoes are a better option if that's what you're looking for than thick, stiff, and highly supportive shoes today. A "regular" fit shoe from Groundies has a more traditional tapered toe box but otherwise is the same as a barefoot shoe. People who can't tolerate foot-shaped shoes might be open to trying an in-between option to get their foot in the door.
The shoe material is made up of light, breathable materials.
The price range typically goes around $75, shipping costs excluded.
Ordering from Groundies:
The company is based in Germany, and its shipping/returns are free and fast to most countries in the European Union. You can order directly from the Groundies website or Amazon.
All new or used orders can be returned within 14 days for a full refund, and US orders can be returned to a local store for free. It eliminates the hassle of returning items internationally for US customers.
Groundies has both an active and a casual line. The active barefoot shoes for women features a grippy outsole that makes it suitable for both indoor and outdoor exercise. The Groundies soft upper, breathable upper, and beautiful appearance make them a perfect choice.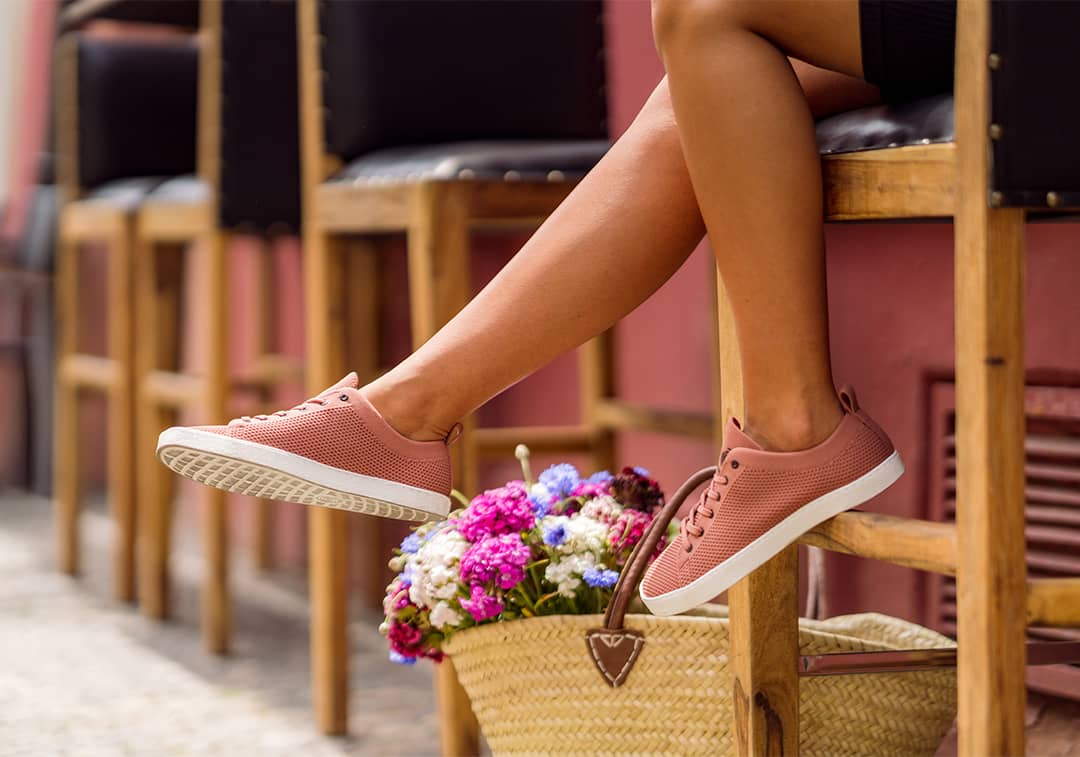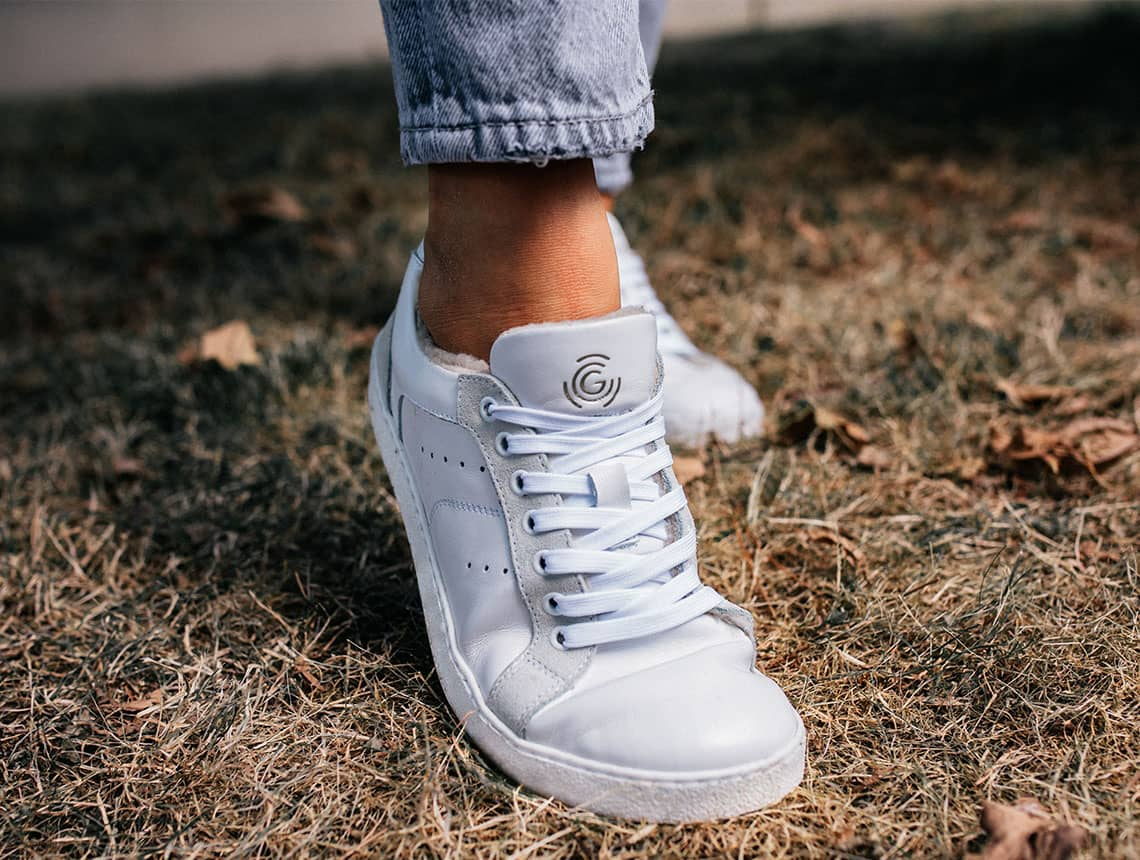 From Groundies Shoes USA to Groundies Shoes South Africa, these shoes are fantastic options.
The original purpose of Lems is to appeal to casual wearers, in contrast to most minimalist shoes, which are geared toward athletic use.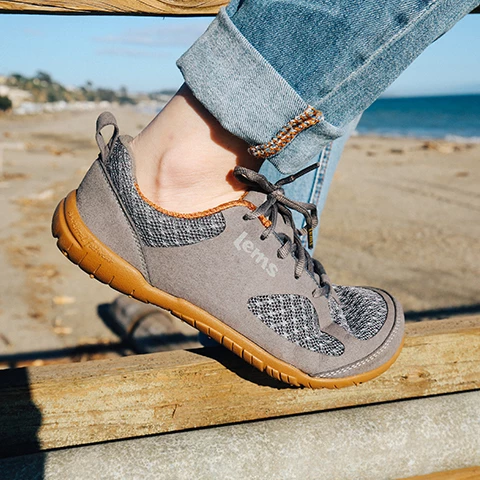 Lem shoes is an American brand of barefoot shoes. Lems shoes are made of high-quality leather, are lightweight, have a bit of a wider fit, and are made of high-quality leather. In comparison to most barefoot shoes, Lems' soles are slightly thicker (9mm), making them a good alternative for those who want to change from regular footwear to barefoot.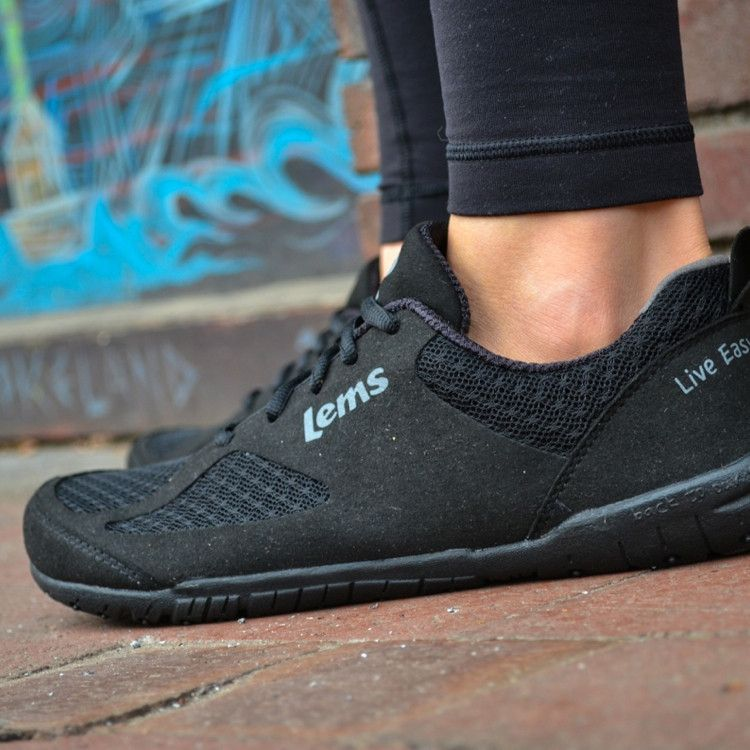 All materials, including the microfiber and breathable air mesh, from the laces to the glue, are vegan. With Lems, you'll feel like you're wearing nothing – thanks to their proprietary IBR outsole.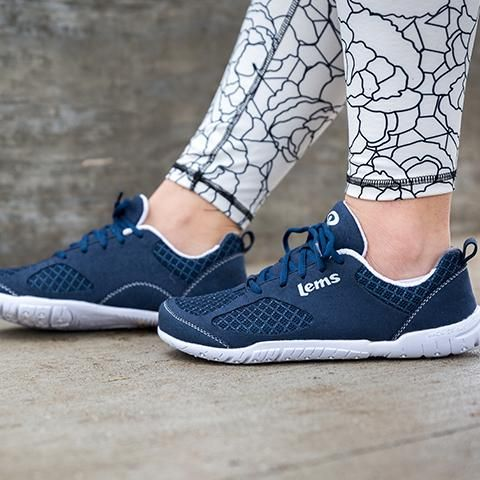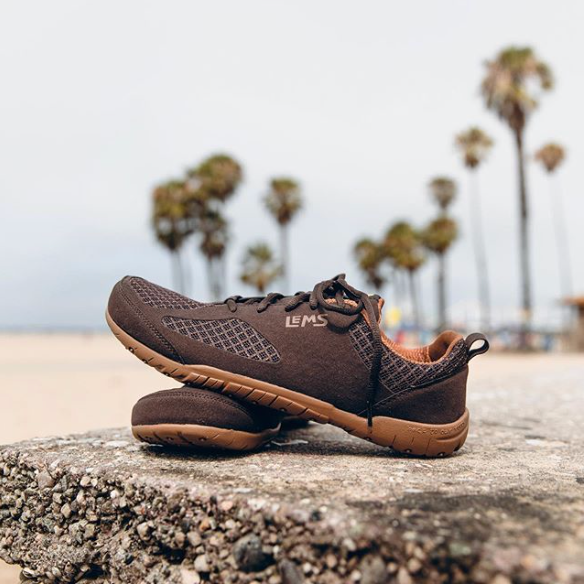 Feelmax is a Finnish company. The Feelmax minimal shoe is indeed innovative in many ways. One of the reasons is that it uses a Schoeller-Keprotec sole that contains Kevlar. I find it an interesting choice for a sole since it resembles a fabric used in the upper portion of a shoe (as well as the lower part). This thing doesn't look or feel like a sole. The shoe is highly flexible, light, and thin. (Sole = 10mm) It also weighs 4.23 oz!
As far as I know, these shoes have the thinnest rubber soles I have ever seen, but they are also extremely tough and puncture-resistant.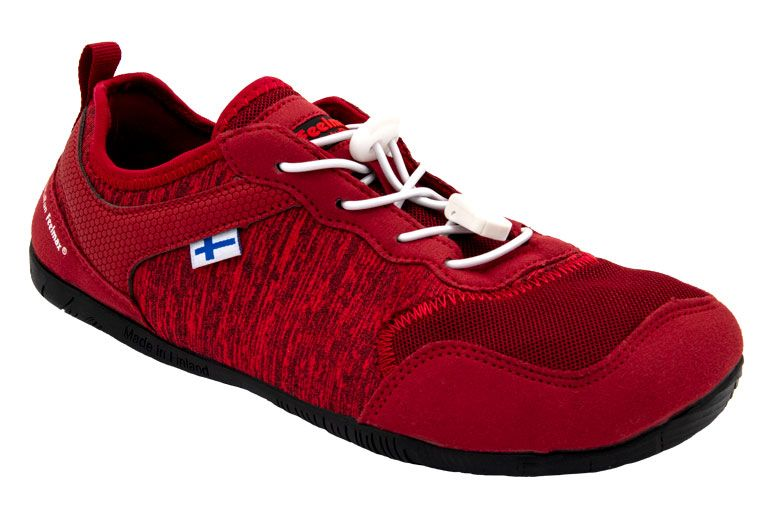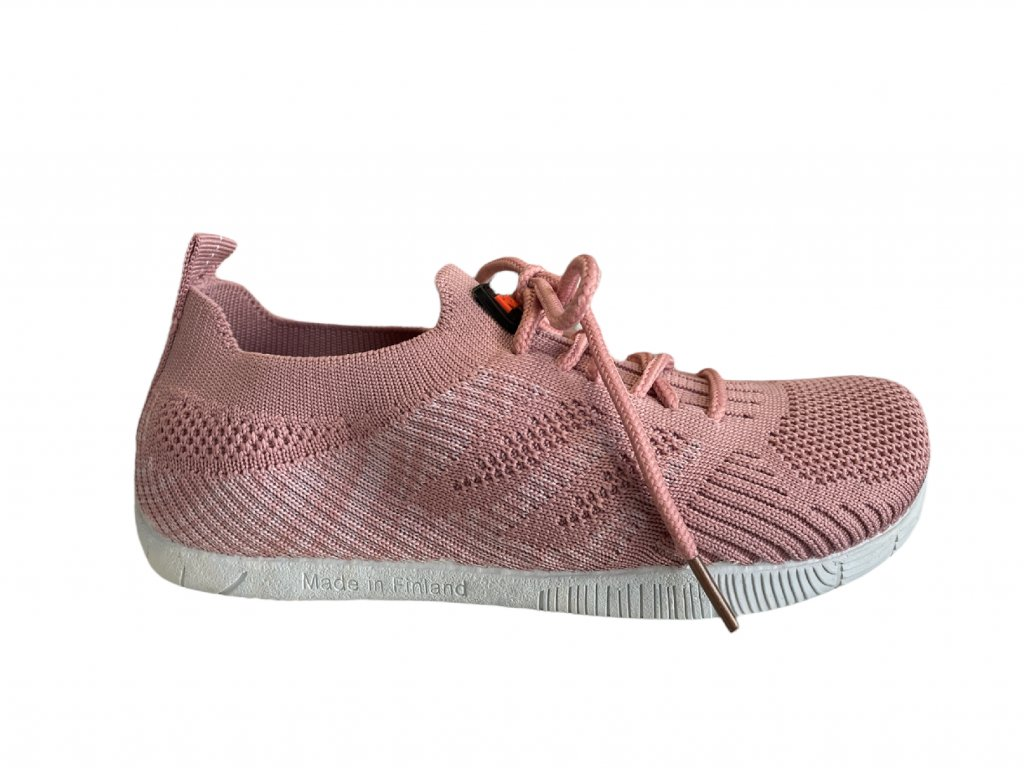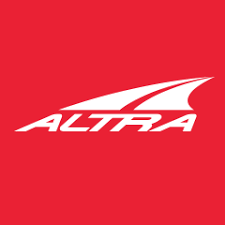 Most other brands of shoes have a pronounced drop, meaning your feet slant downward from the heel to the toe instead of sitting flat all the way down. While Altra running shoes are specialized and designed for running and provide a zero-drop. Taking this approach can enhance your natural stride and reduce landing impact. As a result of this natural balance, the feet, back, and body posture are aligned for a more comfortable experience.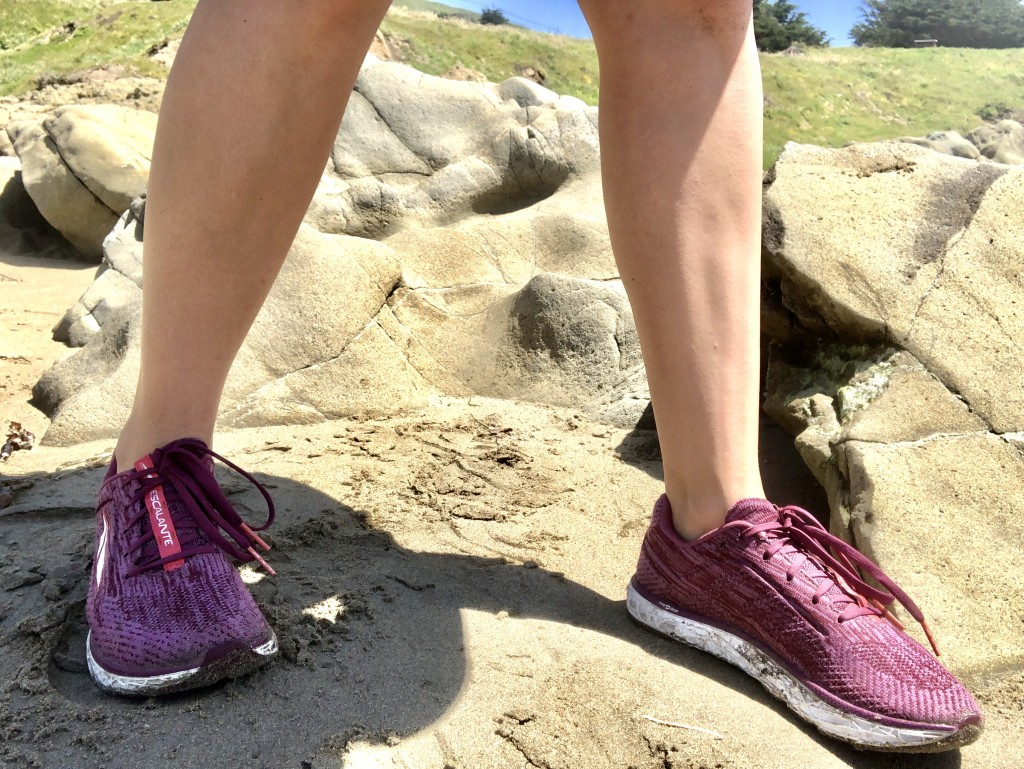 Also, it strengthens weakened Achilles and calf muscles from running on elevated heels for a lifetime. In every Altra shoe, the heel and forefoot are located at equal distances from the ground thanks to Balanced CushioningTM. This natural foundation aids in optimal alignment, cultivates better form, and encourages a low-impact landing.
In terms of agility, whether you're looking for a trail running shoe or a road running shoe, Altra has you covered. Running shoes from this brand are highly regarded for their high quality, support, and comfort.
Compared to conventional athletic shoes, Altra shoes are foot-friendly. A truly stable base of support and a healthy environment for your feet and toes are key benefits of Altra athletic shoes.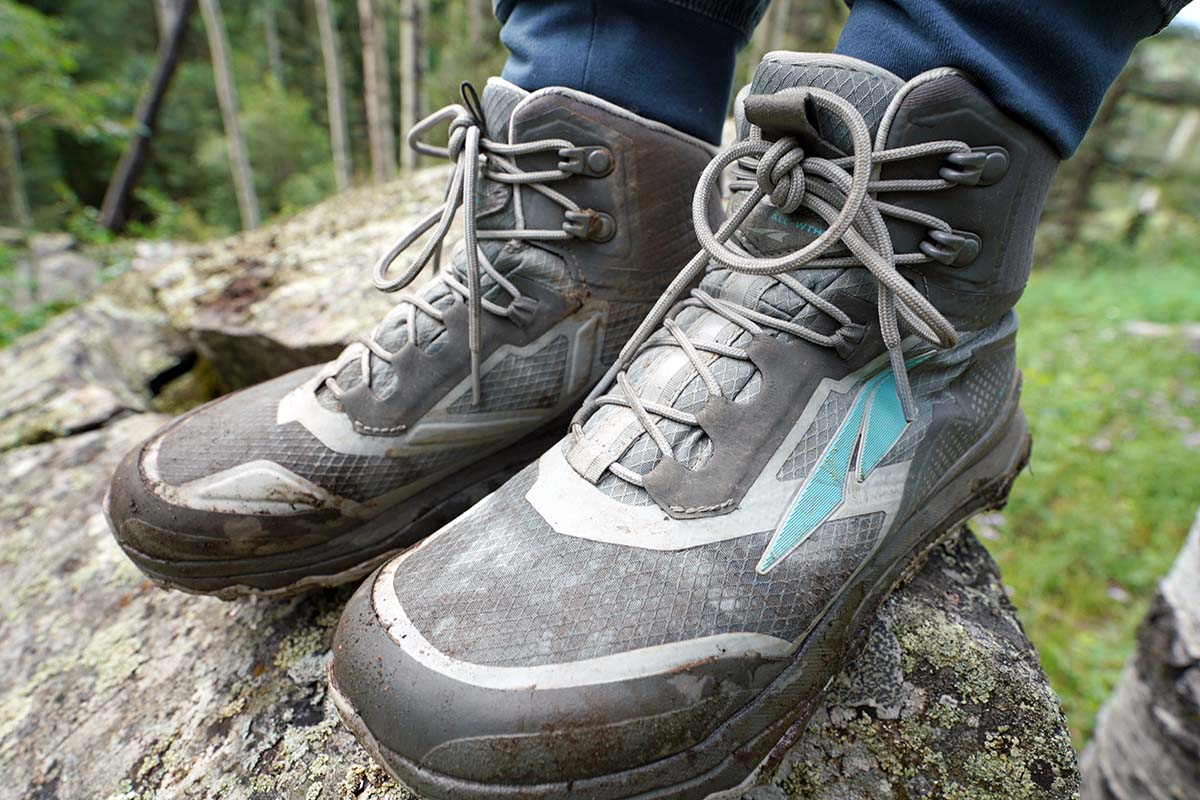 The Zero Drop platform and foot-shaped design of Altra footwear can reduce the symptoms of Plantar Fasciosis because they put the foot in a "barefoot" position, encouraging blood flow and relaxing the foot and arch muscles.
The brand is based in Logan, Utah.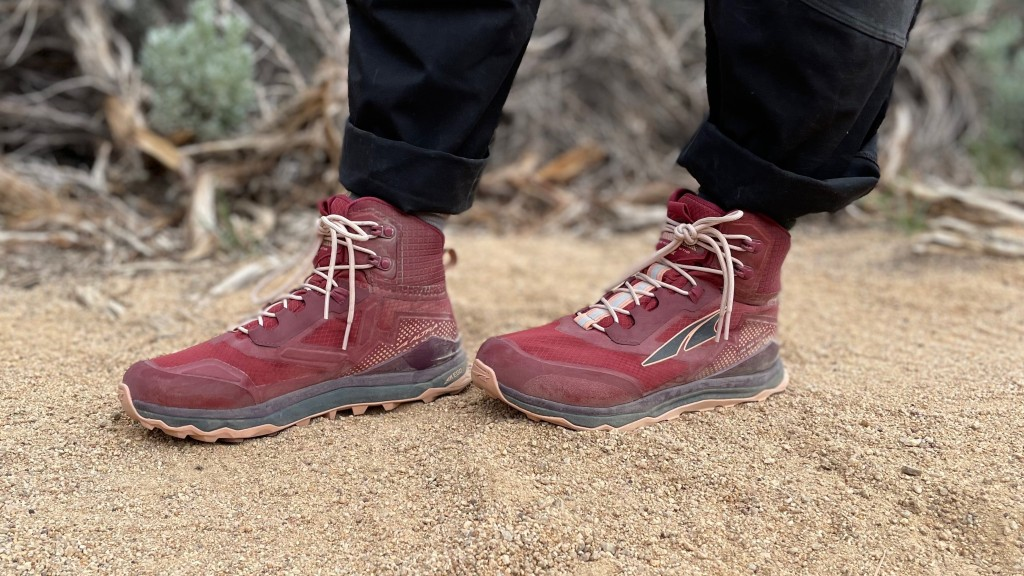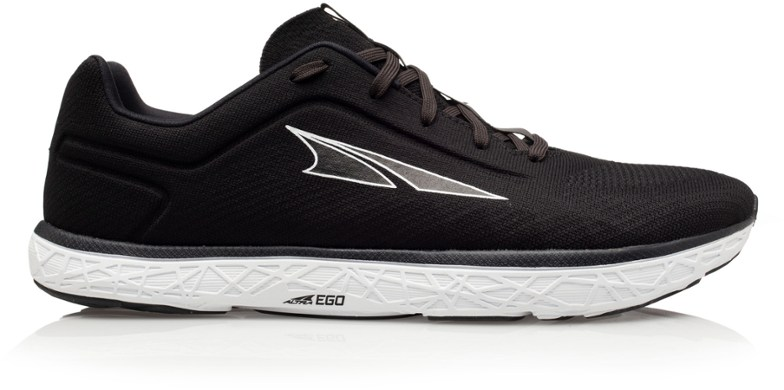 Best Women's Barefoot Shoes for Intermediate Consumers (Organized from Thinnest to Thickest Soles)
These soles are a bit thinner than the previous category, but not quite to the point where you're virtually barefoot.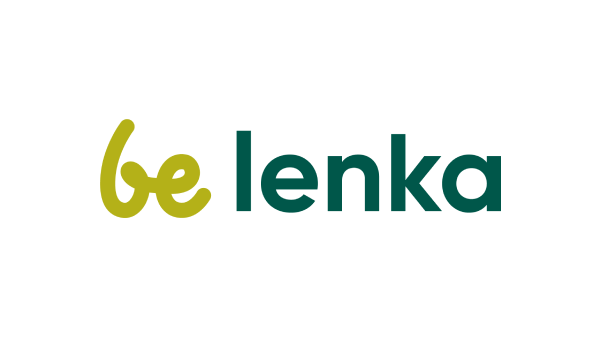 The Be Lenka City is the perfect sneaker for wearing barefoot, with no squishing toes and a flat, flexible sole.
Stylish and versatile, they are just the kind of shoe that a lot of people with wide feet dream about! Due to their fleece lining, they are not suitable for hot weather. But they will make great staples for spring, fall, and winter.
A thin sole of 4mm is used in Be Lenka's original styles.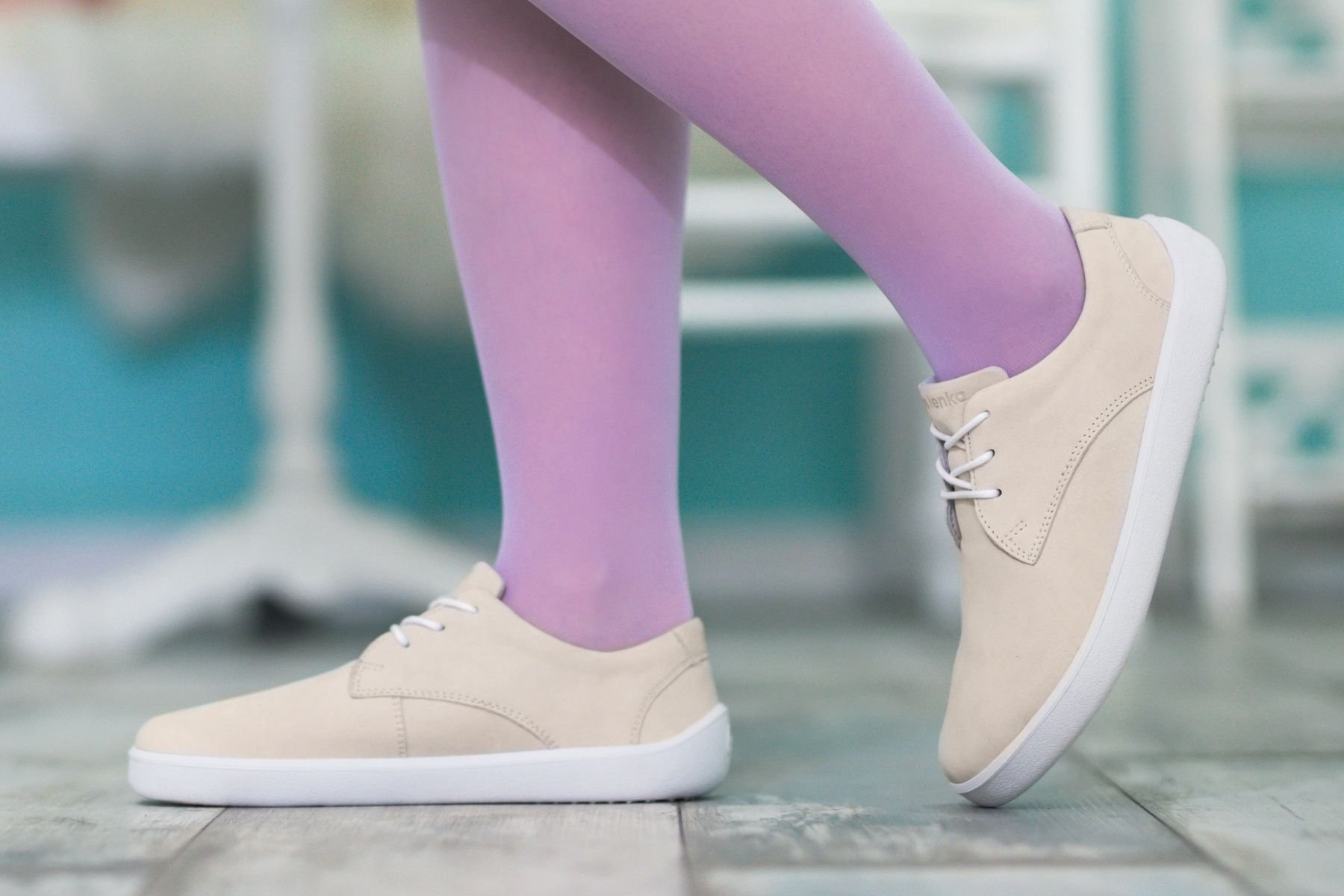 Slovak brand Be Lenka provides barefoot shoes for every age group with a focus on lifestyle.
For their soles, thermoplastic rubber is used in conjunction with high-quality leather.
They typically fall in the price range of $130.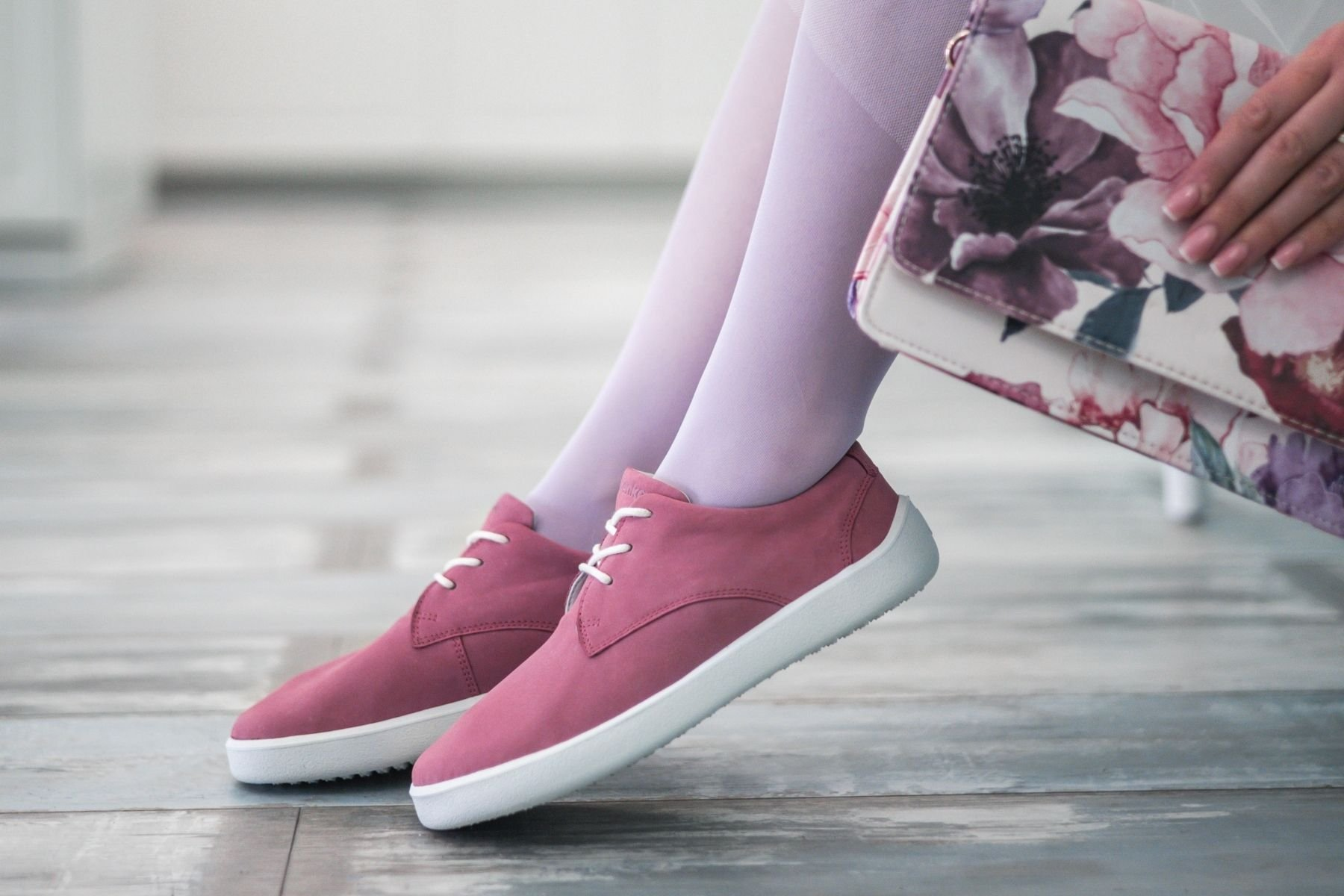 It specializes in functional footwear for outdoor activities and is based in the United Kingdom. Freet might be the brand for you if you've previously tried barefoot shoes and found them too narrow or squishy. If you have wide feet or foot shapes that are more square, I recommend Freet barefoot shoes.
Even the boots are lighter than other barefoot options with Freet barefoot shoes. One of the other benefits of Freet barefoot shoes is that they are very lightweight. Each pair has a 4mm sole and comes with a cushioned extra insole. While Freet shoes typically come with 2.5mm thick insoles.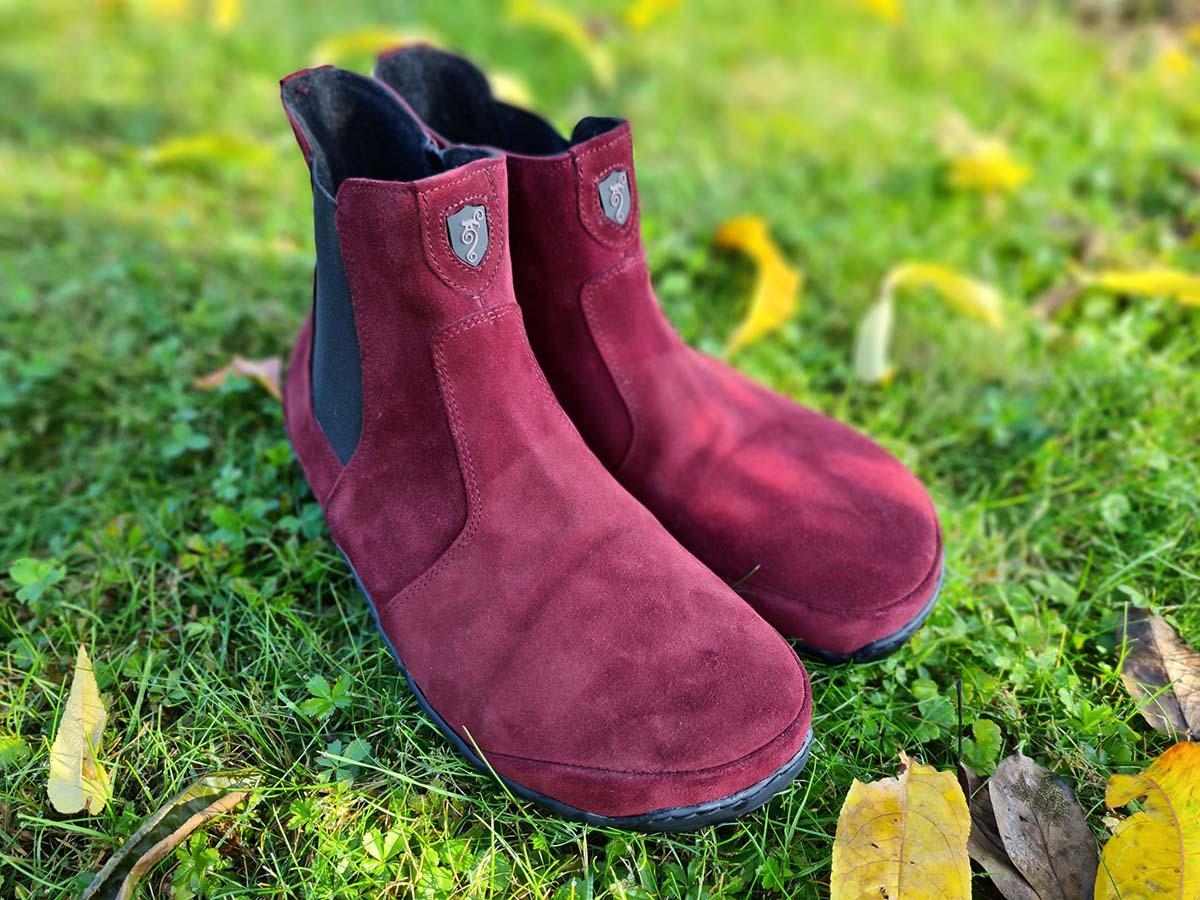 Joe Nimble: 4 – 6 mm sole thickness
German shoe brand Joe Nimble makes high-quality barefoot shoes for average-width feet. The handmade minimalist shoes by Joe Nimble enable your feet to be in a more natural position, allowing your whole body to be in balance. Their wider toe box and zero heels allow the toes to spread, the foot to relax, and your muscles to begin to strengthen.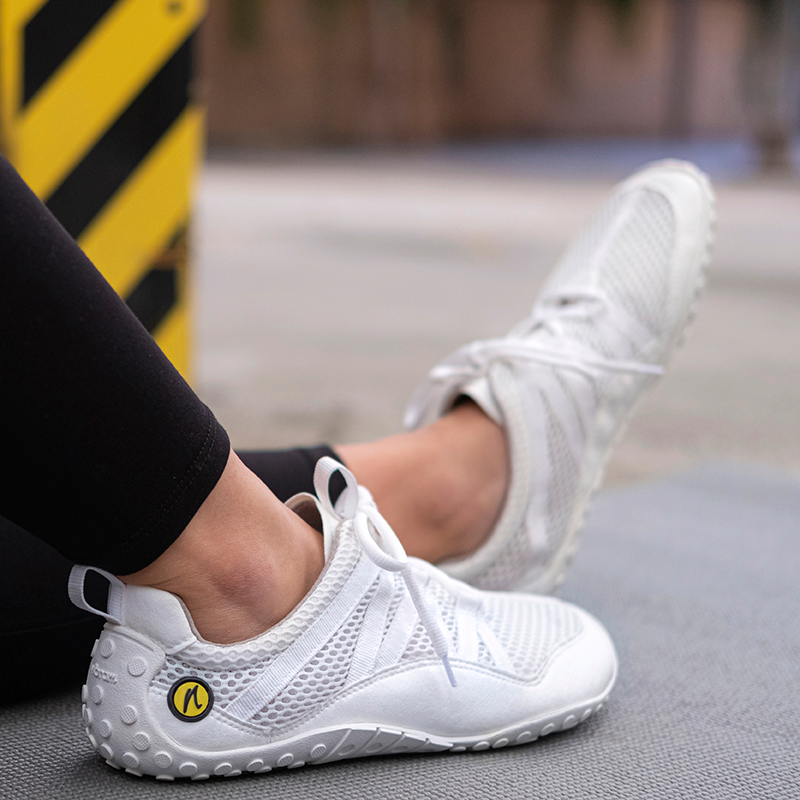 The shoes provide a great deal of comfort when you're walking for long periods of time. There is a relatively tight fit around the arch and midfoot region, which provides stability and support. It does not, however, affect the shoe's comfort.
Their price ranges from $59 to $255.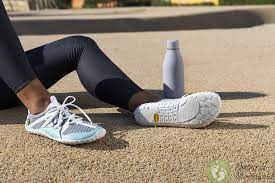 Splay Shoes: 4 mm – 6.5 mm sole thickness
If you're new to barefoot experience, then this brand is for you. The shoes from this brand provide a little more cushion than other barefoot shoes, so they work well as the first pair for newbies. Splay Athletics is a US barefoot shoe brand that makes affordable sneakers for the whole family. This relatively new funky brand is impressively cheap. Pricing is usually between $25 to $50.
Its soles are made of vulcanized rubber and are a few millimeters thick. Providing comfort and protection, they are thick enough to keep you warm and wear socks no problem.
In case you're wondering, Splay Athletics Freestyle barefoot sneakers are made up of 100% vegan material.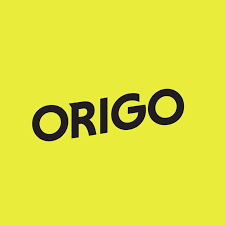 Origo shoes are made of natural and sustainable materials, making them even cooler (and environmentally friendly)! Its soles are made from a biodegradable, plant-based polymer made of oat/corn starch and thermoplastic rubber, and the laces are made with waxed cotton. There are three styles to choose from: Vegan Cotton Canvas, Natural Leather (Leather Working Group-certified and sourced locally), or Vegan Cactus Leather (organic and responsibly harvested).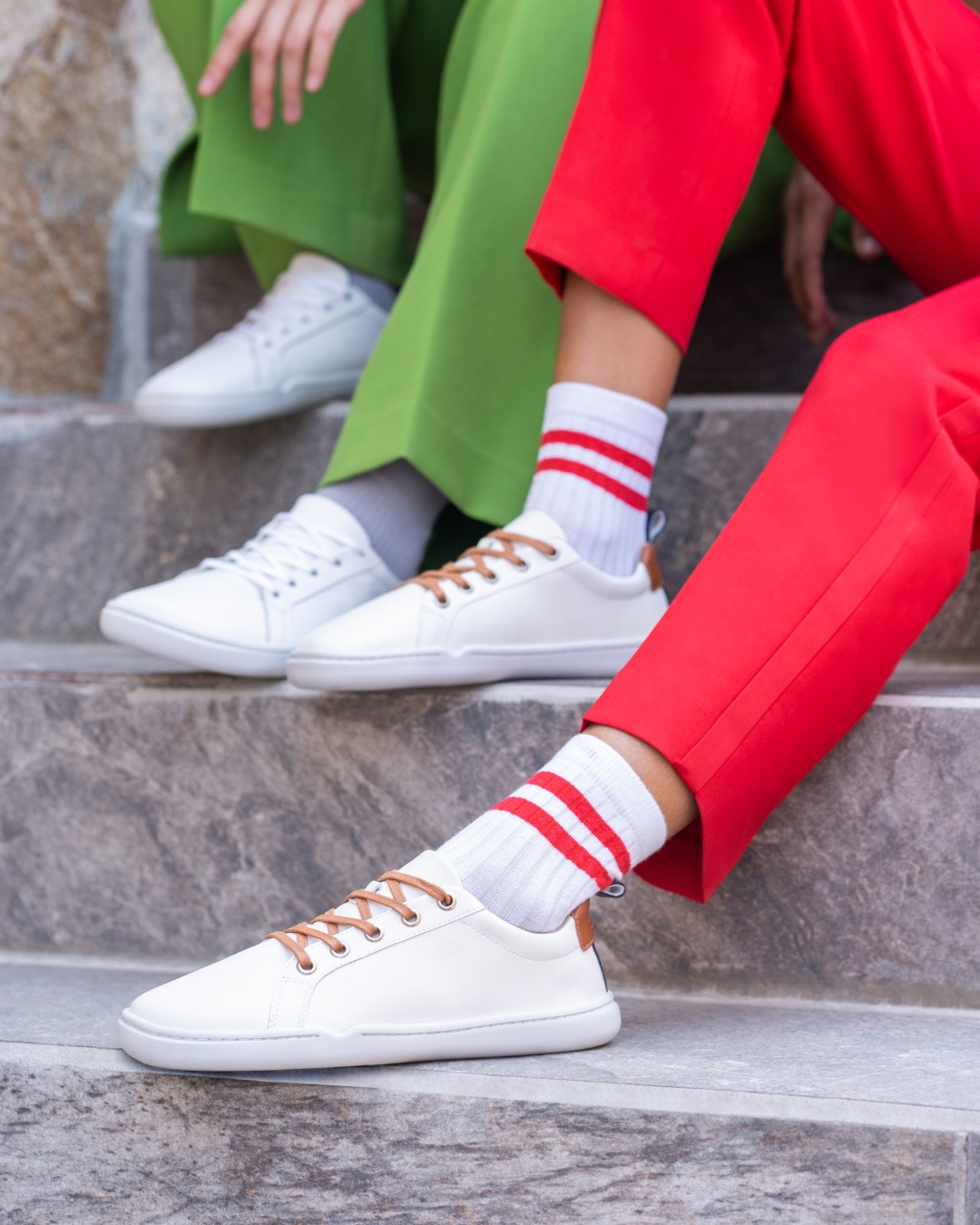 There is a slight difference in comfort between cotton designs and polyester dresses. Cotton is softer (and more breathable) than polyester. Leather is stiffer and requires breaking in. The toe cages are wide, there is no heel drop, and the soles are thin/flexible. Their sole is 4 mm thick.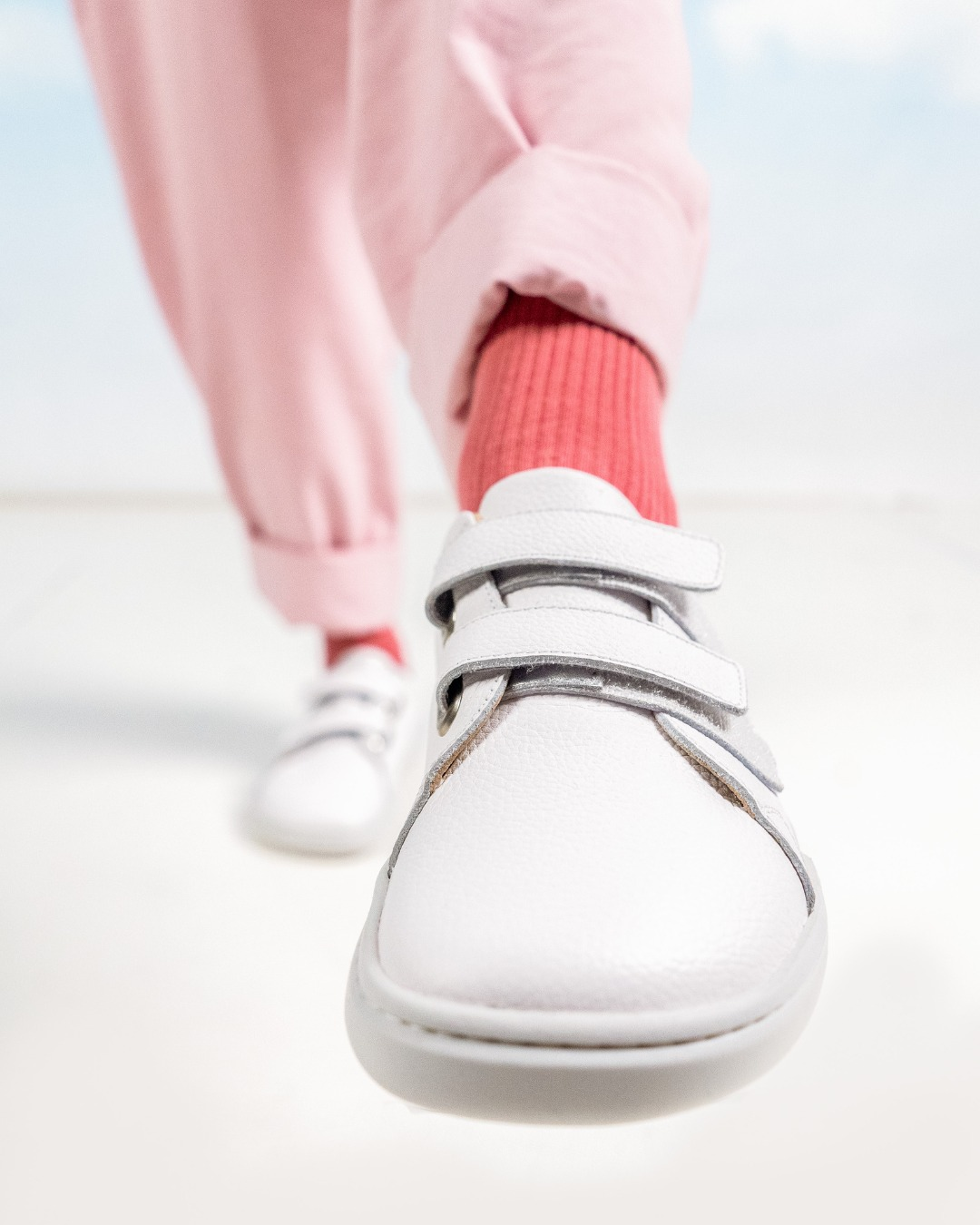 Their price range from $85 to $130.
Skilled artists handcraft Origo shoes in Mexico.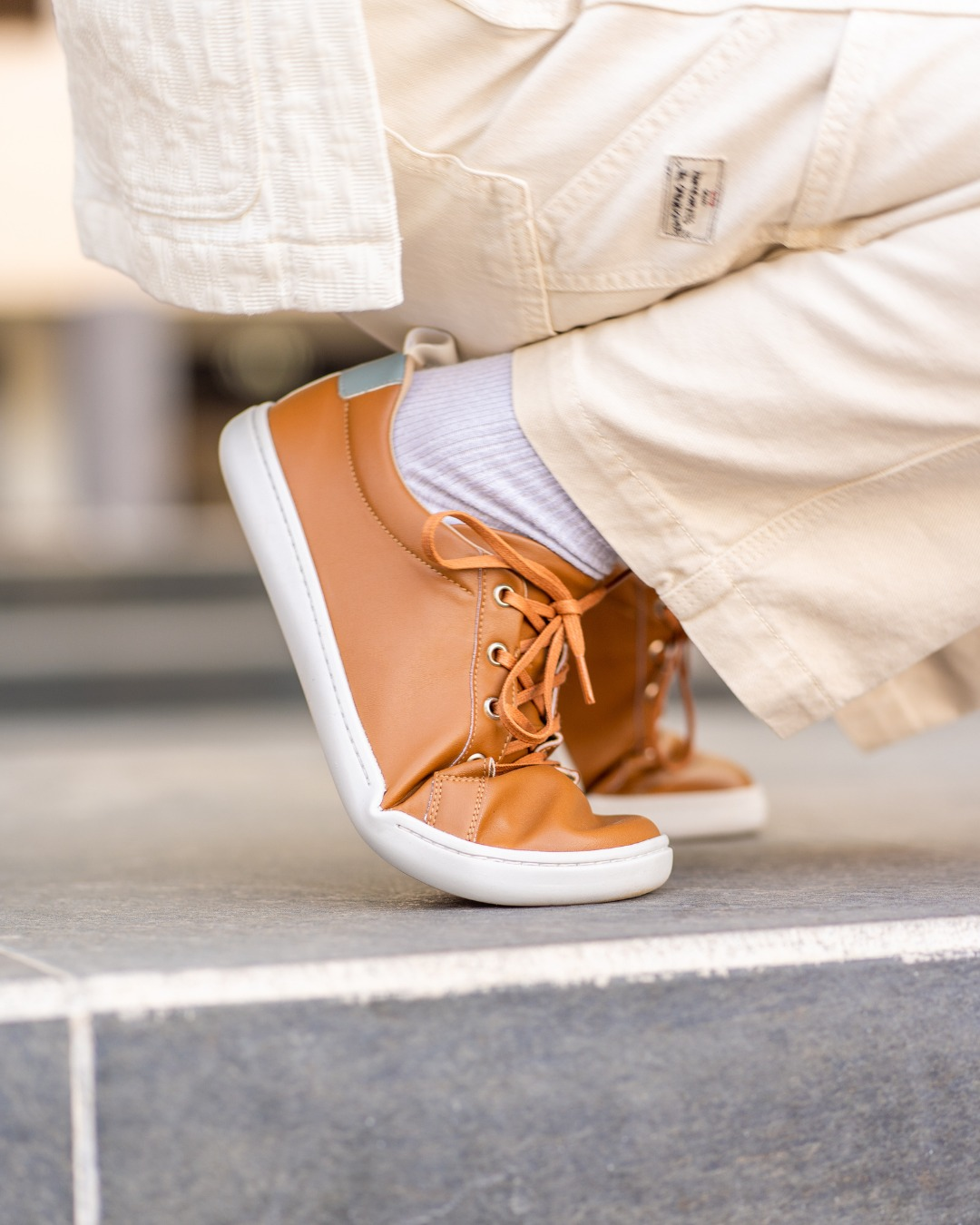 Those looking for casual barefoot shoes for women to wear every day can really benefit from the Feelgrounds Original Mesh shoes. It has a very thin and flexible sole that gives you a good amount of ground feedback if you want to do as you would walking barefoot on a daily basis.
For Feelgrounds, all materials are sourced responsibly. Several parts of the upper and lace fabric are made of recycled PET bottles. A special footwear TPE material is used for the outsole. As well as being extremely flexible, durable, and recyclable, this material is also extremely lightweight.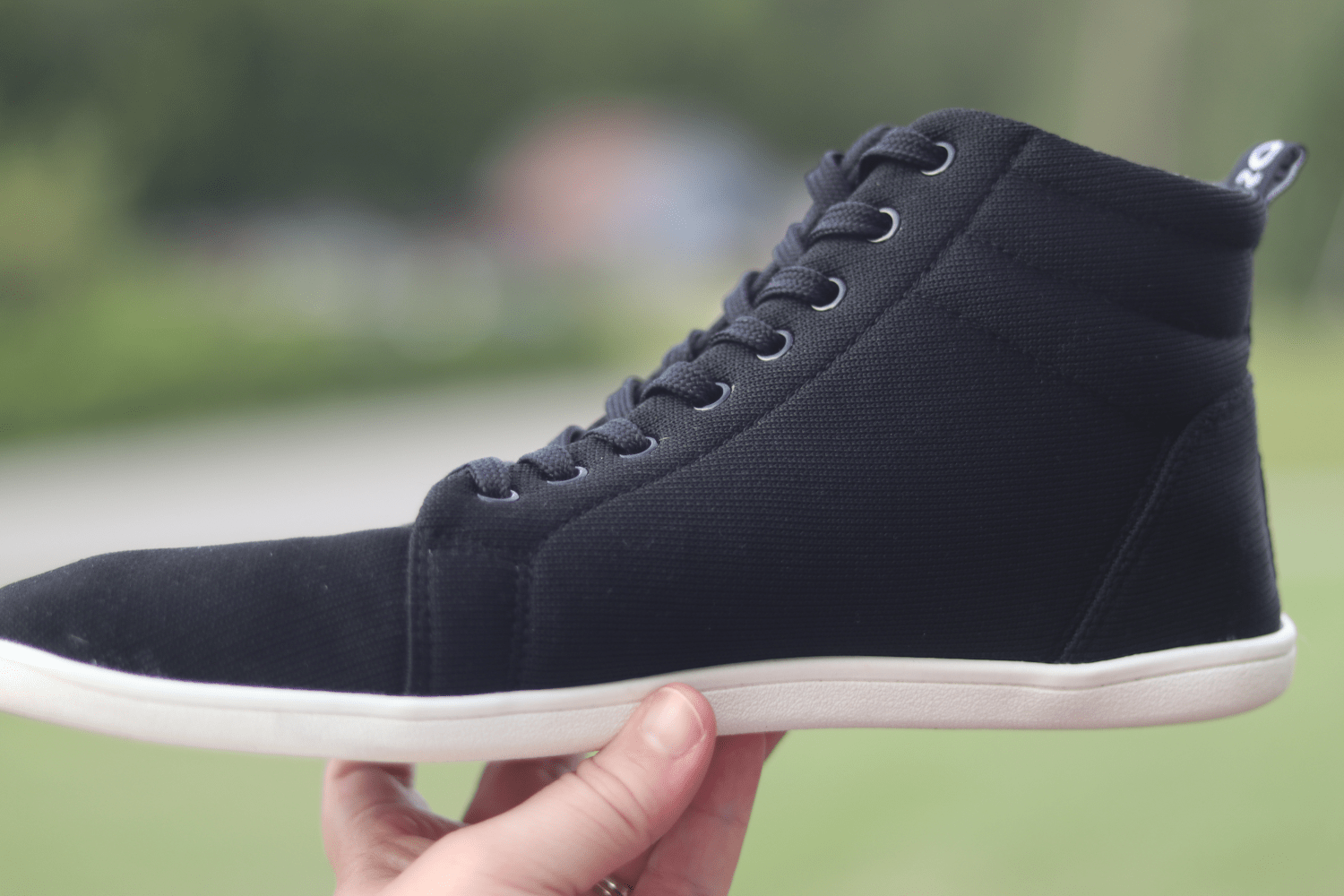 Those looking for barefoot shoes that can be worn on a regular basis can find the Feelgrounds Original Mesh barefoot shoes to be a good option. The sole of this model is super thin (5mm) and flexible, giving you ample ground feedback to emulate walking barefoot in daily life.
The brand is based in Vietnam.

Xero Shoes provide flexibility in all directions and allow the foot to move freely while providing mild protection.
As one of the best minimalist running shoes for women on the market, the Xero Shoes HFS gives you the feeling of barefoot running while protecting you from environmental hazards. These soleless shoes offer a good combination of minimalist features and a removable 2mm insole if you want a bit more underfoot support.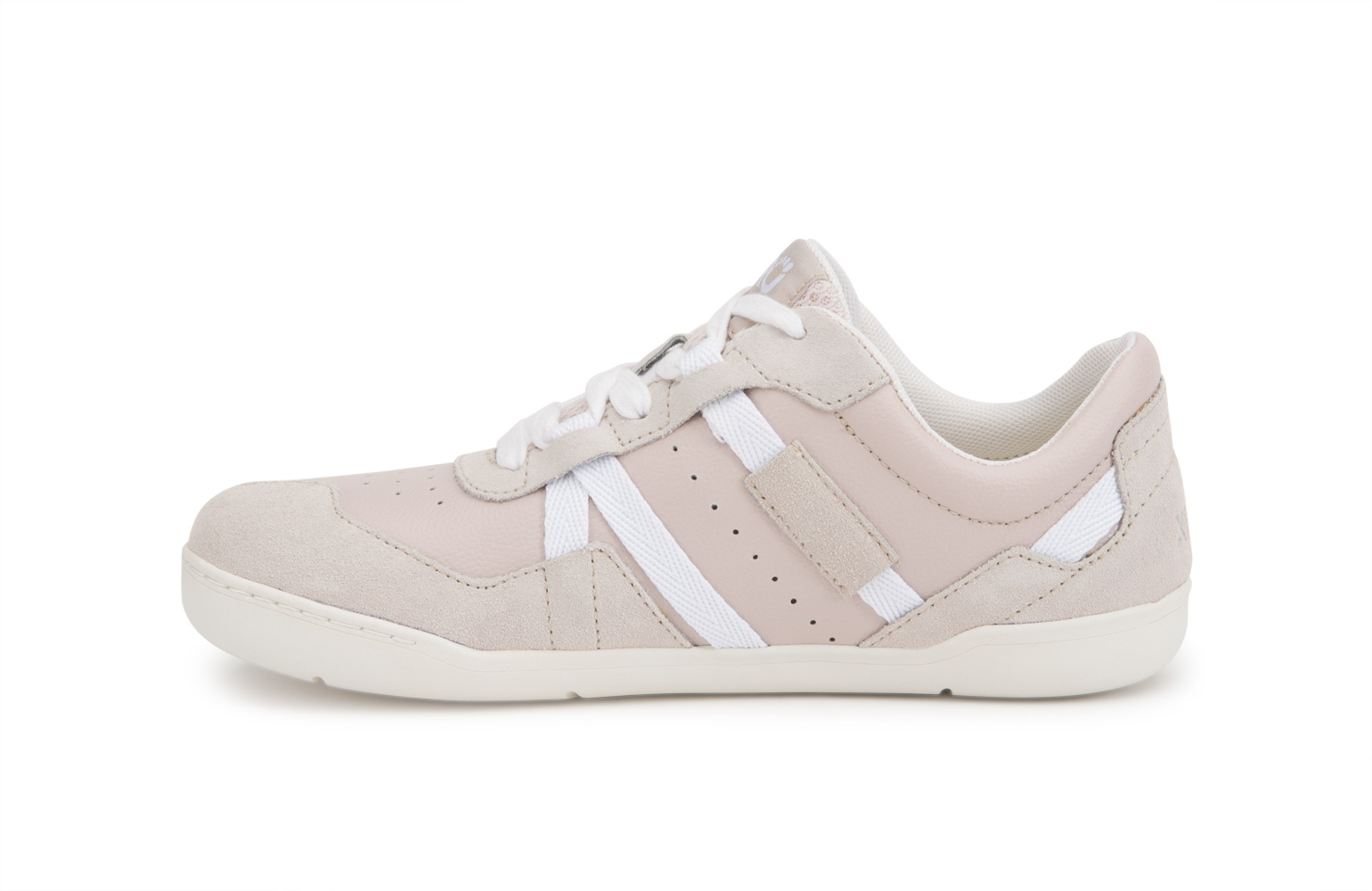 Xero Shoes' sole thickness is 5.5mm, to be precise.
Xero Shoes price ranges from $42 for a comfy sandal to $150 for premium high-level experience footwear.
Xero Shoes are produced in China.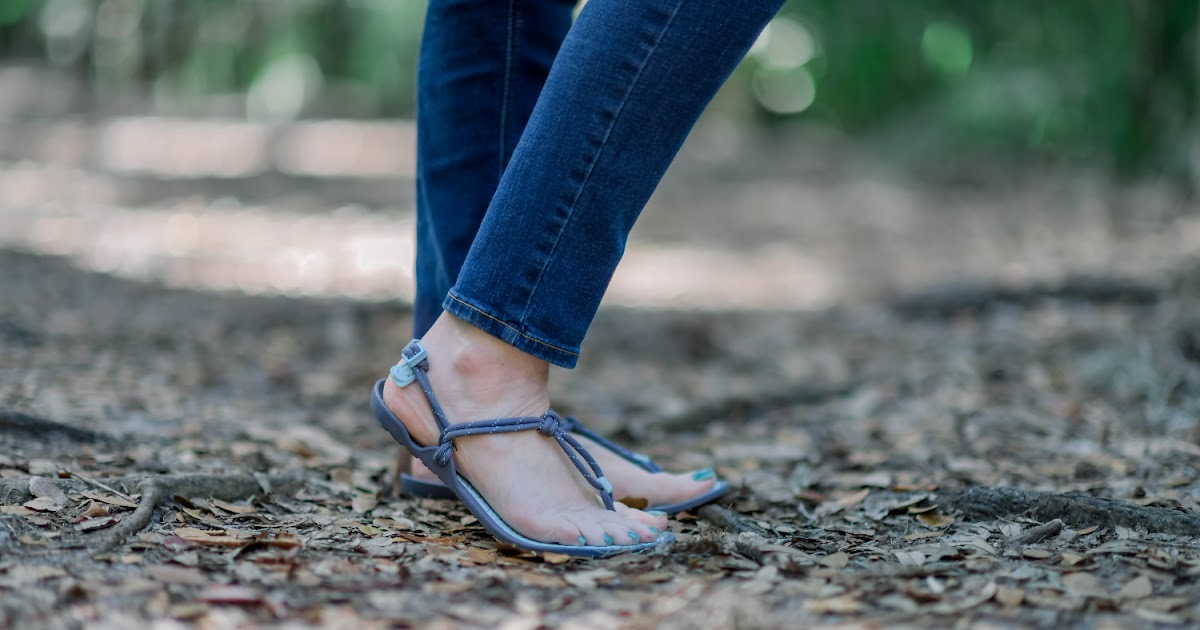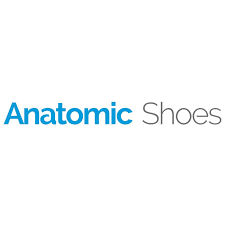 Anatomic is a relatively new brand located in the Czech Republic that offers affordable casual sneakers.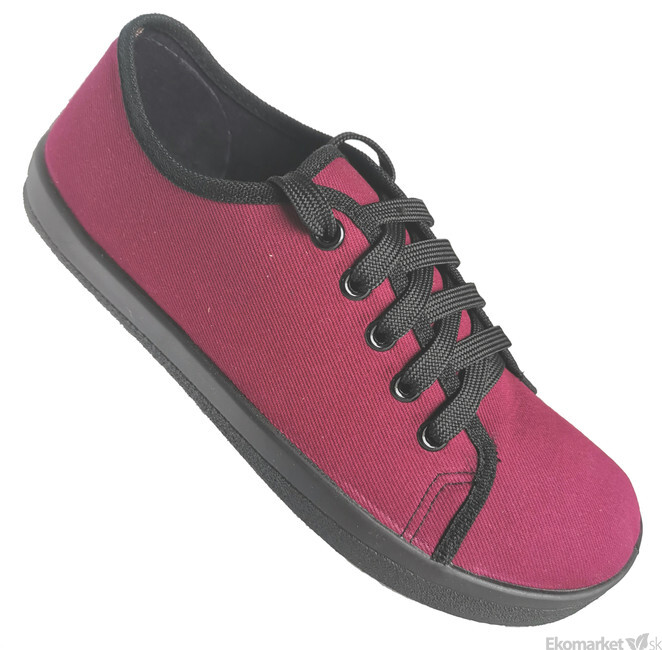 These barefoot womens shoes have a 6 mm thick sole made of thermoplastic rubber, thanks to which they are light, maximally flexible, and at the same time, durable.
The upper layer of 3-layer cotton ensures durability, airiness, and maximum flexibility.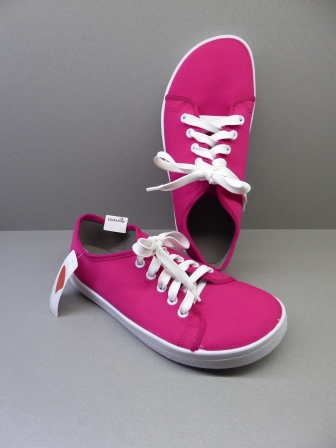 Best Women's Barefoot Shoes for Advanced Consumers
Here are the barefoot shoes if you want to simulate being barefoot while still having your feet clad in something.
Ahinsa: 0.7 – 1.2mm sole thickness
Ahinsa barefoot shoes are made up of a substance called Cruelty Free UltraDry. Despite looking like leather, it is far superior. A natural and easily recyclable material, corn polymer, is used for 60% of this lining. Due to their vegan leather construction, they can get quite warm very quickly. It doesn't mean it will make your feet moist, just get hot sometimes. Despite being cinched down quite a bit, they do not feel uncomfortable at all. You can wear them all day without a care.
They offer plenty of space in width and support the foot's natural function when walking, so I would recommend Ahinsa shoes for their comfortable use. In my opinion, the thick sole makes walking more comfortable and also protects your feet mechanically.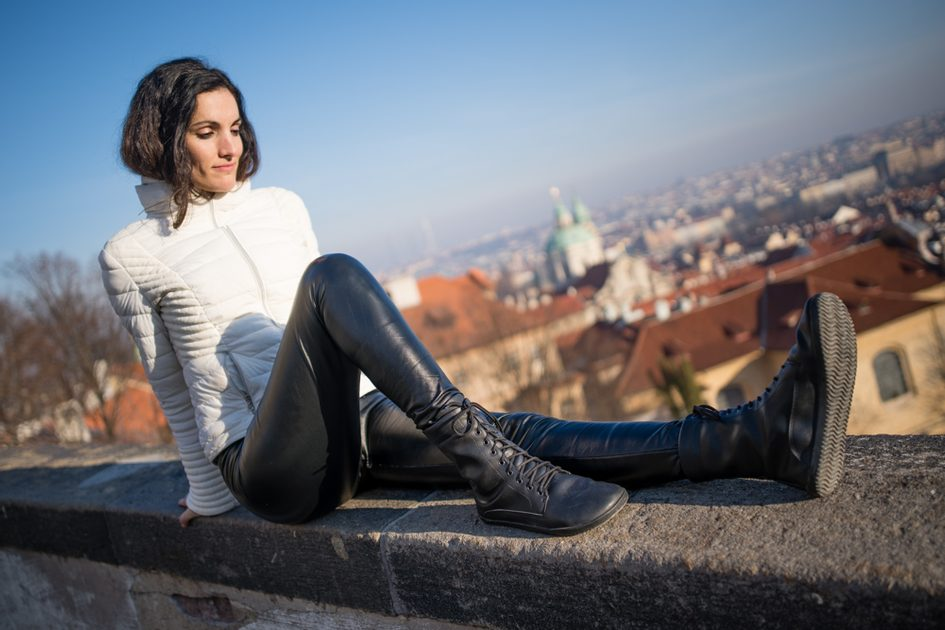 Their sole thickness is 0.7-1.2mm.
It is handmade in the Czech Republic, where Ahinsa shoes are produced.
Ahinsa Jaya Barefoot Boots: Ahinsa Shoes Jaya Bare is easily one of our favorite articles. It is the easiest-to-wear vegan option you can find for combat boots, which are always fun and not too hard to find in barefoot shoes.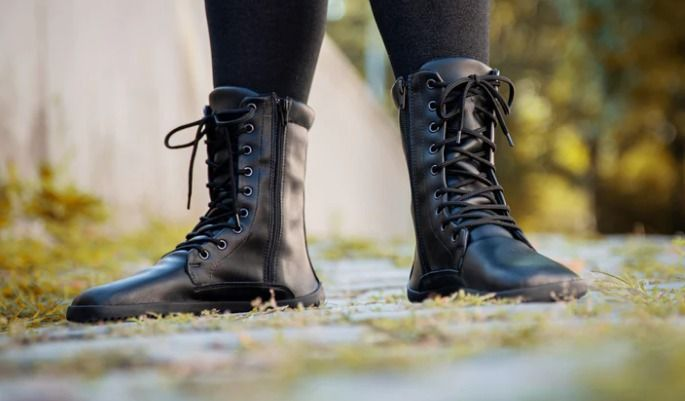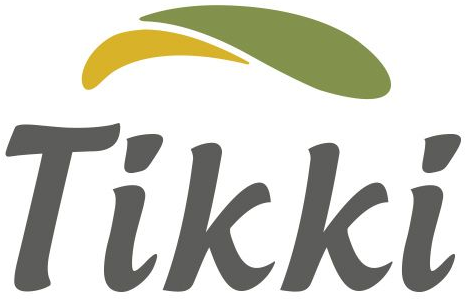 The Tikki shoe brand is an established brand of barefoot shoes in Romania. A wide selection of children's shoes and some women's sandals are available on the Tikki website. A pair of Tikki sandals is an elegant, barefoot shoe that is very comfortable. You can look around town, or you can attend special events. The handmade leather construction makes it durable, appealing, and comfortable to wear.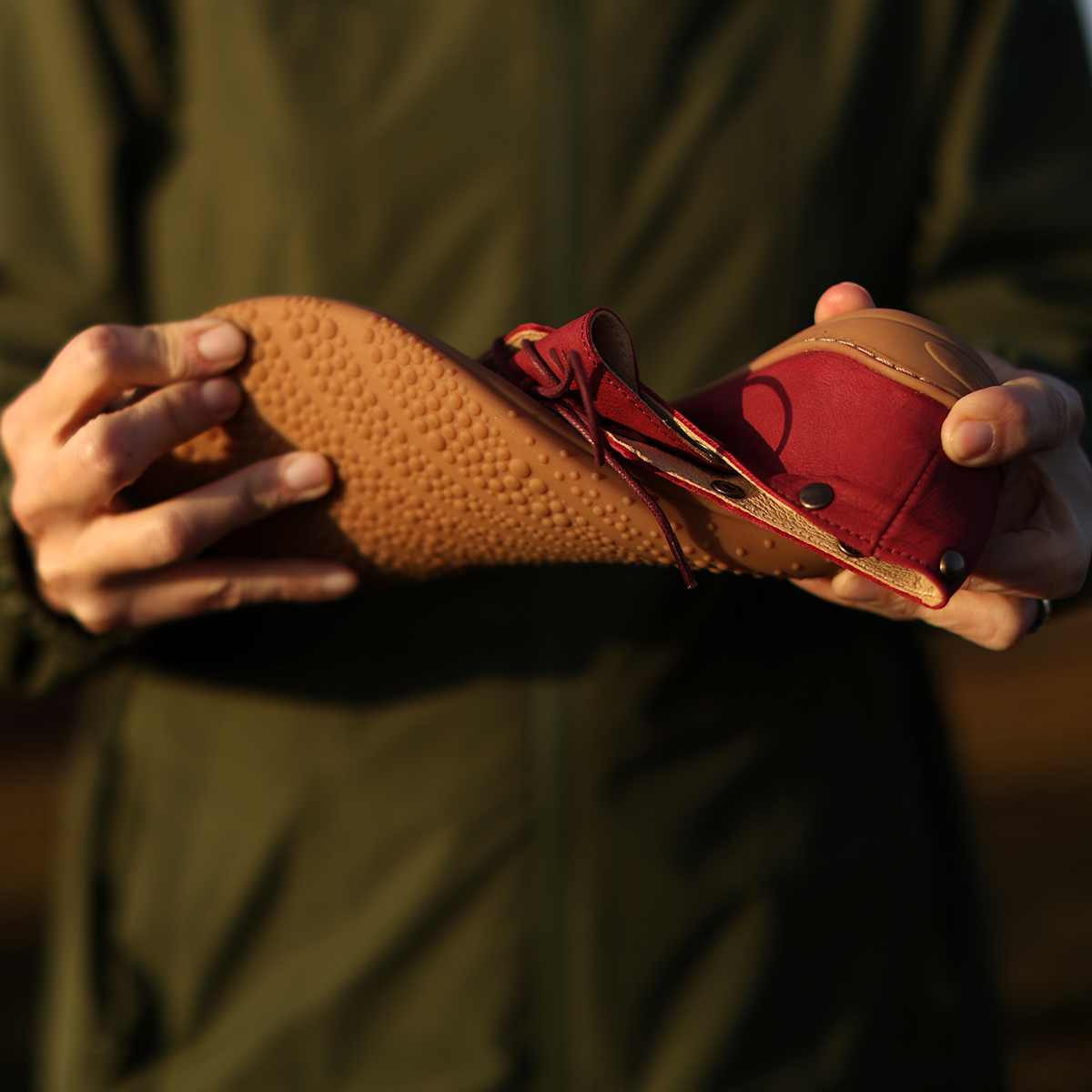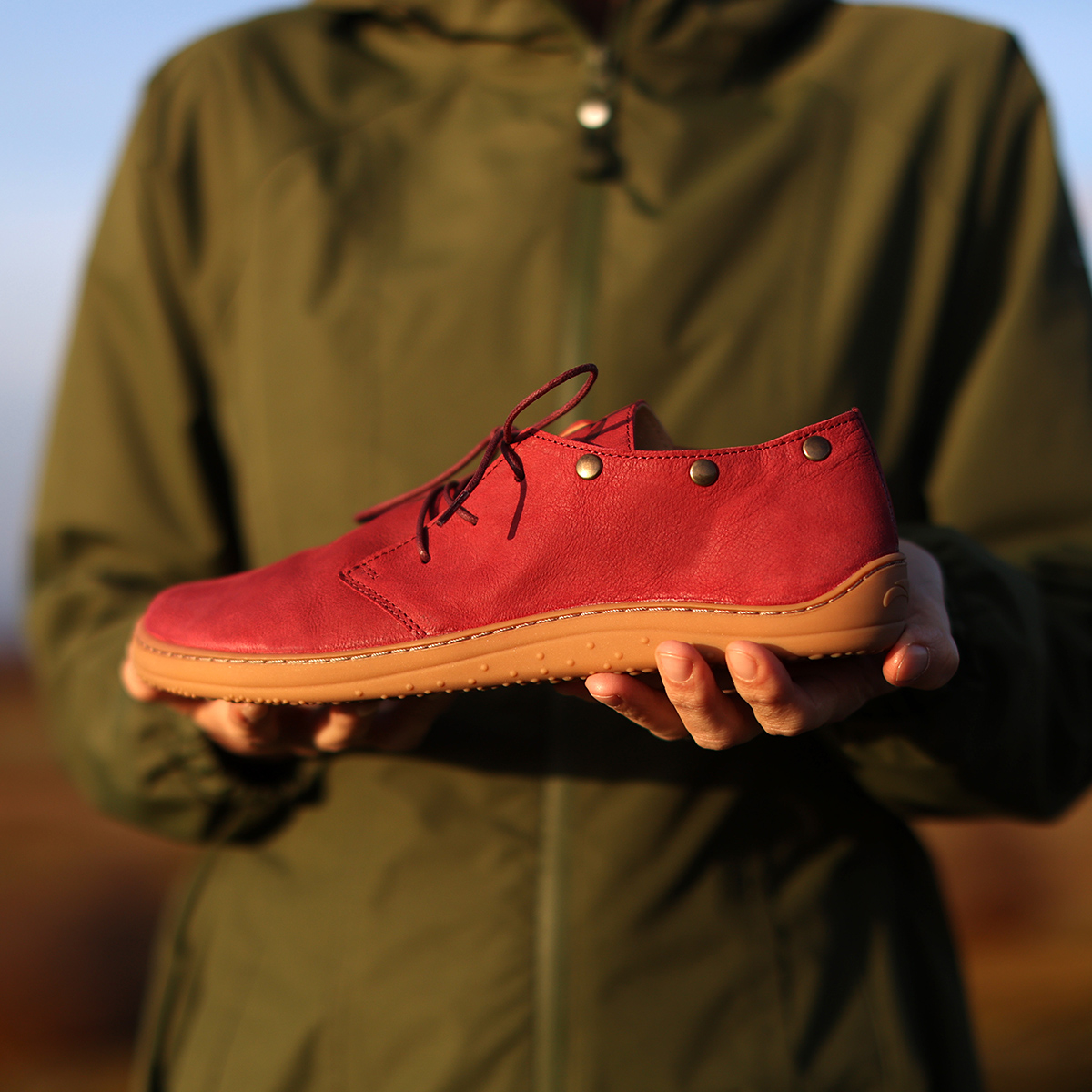 If you wanted minimalist, zero-drop sandals, what else would you ask for? An oxygen rubber sole (light and abrasion-resistant) is used for the sole, along with biodegradable substances and vegetable-tanned leather. The sole itself is very thin, 1-2 mm, so it is best advised to use it just for walking. The outer sole is ultra flexible and made of a fusion of leather, creep, and rubber.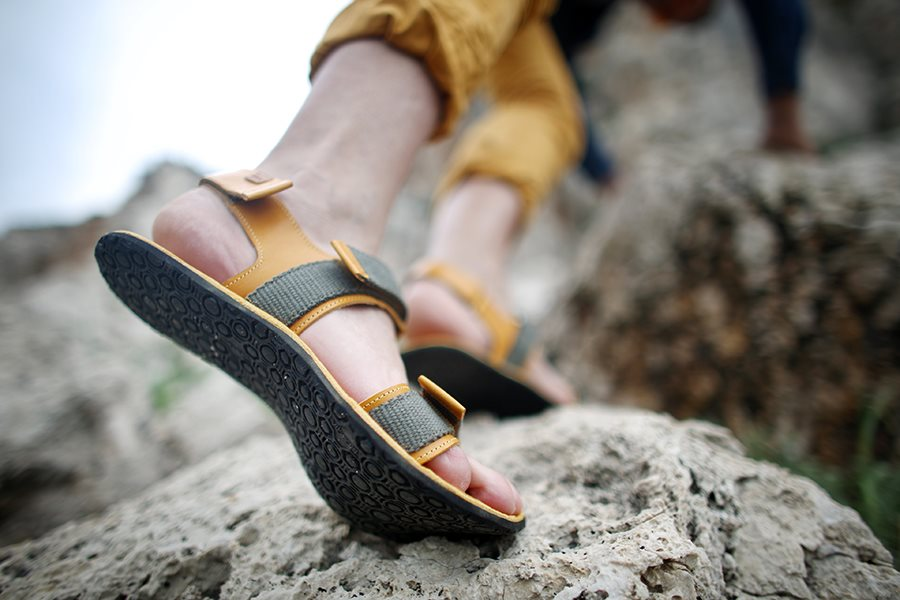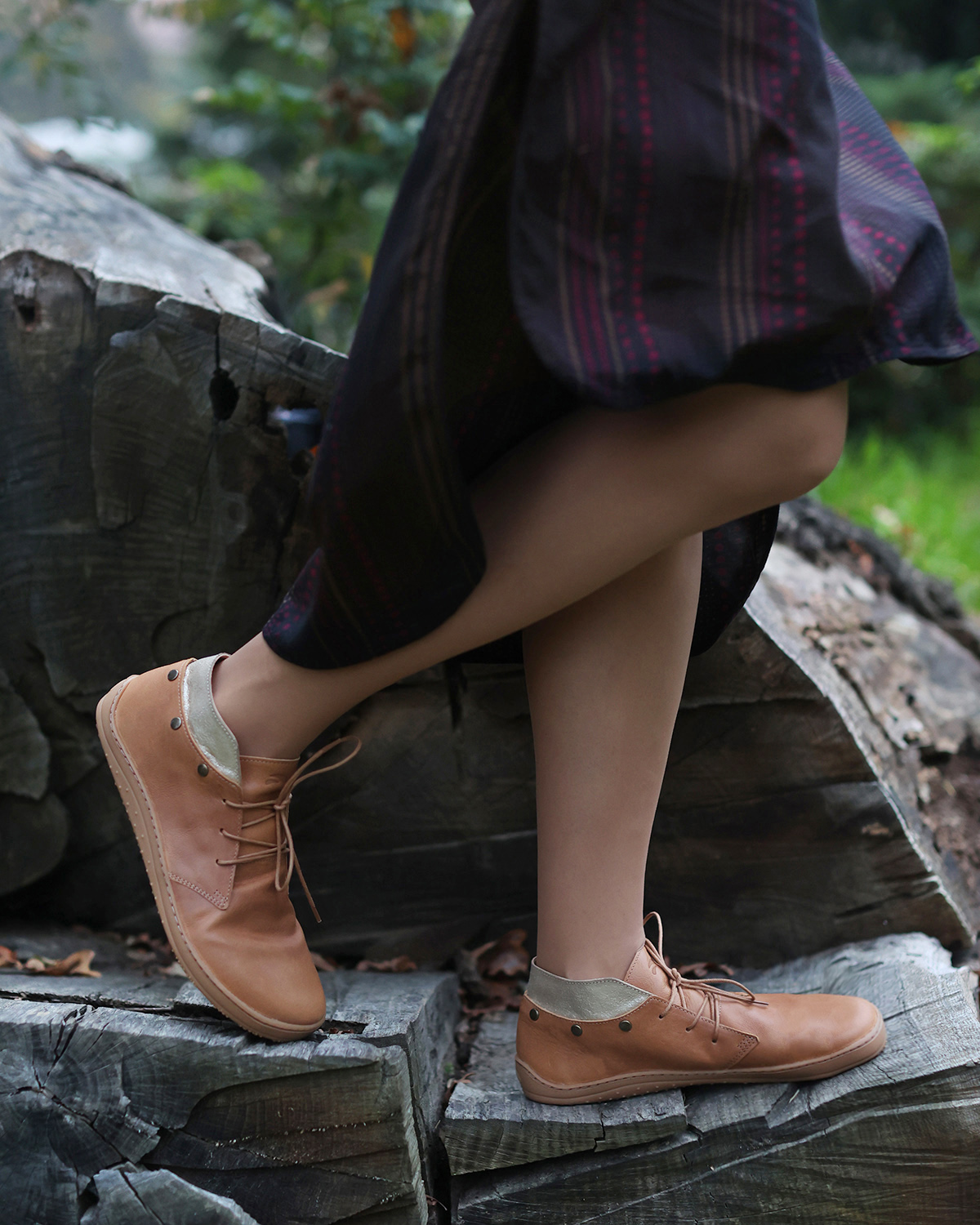 Wilding1.5-3.5 mm thickness
The Wildling shoe is designed to fit both wide and narrow feet. The wider toe box and anatomical shape of the shoe provide wide feet with the space they need. With laces and an insole, the shoes can also fit narrow feet.
Its unusual split design and extreme flexibility allow our feet to move naturally and freely. Grippy ribs provide traction on uneven surfaces while walking. Wildling shoes have a thin sole, which gives the sensation of walking barefoot.
Wildlings are known for their good soles. Having only 1.5-3.5 mm thick soles (or thins), they are extremely flexible because the instep part of the foot is shaped in a way that leaves a gap under the instep. In spite of the lightweight nature of the shoes, they remain highly comfortable.
Price: You can purchase Wildling shoes for women anywhere in the world. These cost just over $150 in the US, including shipping, and yes, they accept PayPal.
Based in: Engelskirchen, Germany.

Merrell: 3 mm sole thickness
Merrell shoes offer a superior natural feel without sacrificing any of their integrity in design. The Merrell barefoot shoes provide a surprising amount of support for a barefoot shoe. It uses features commonly found in more robust trail running shoes (and even hiking shoes), like a rock plate, 3 mm deep lugs, and small but noticeable arch support.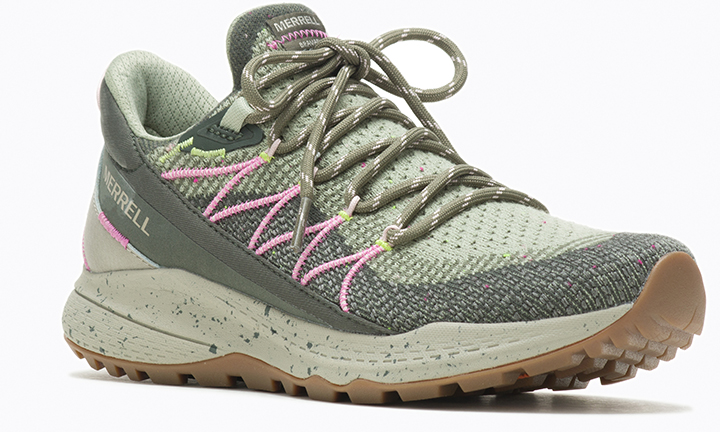 Best known for their budget-friendly prices, which are typically around $80, and if you look for a higher end, it goes around $110.
The shoes are manufactured in Rockford, Michigan.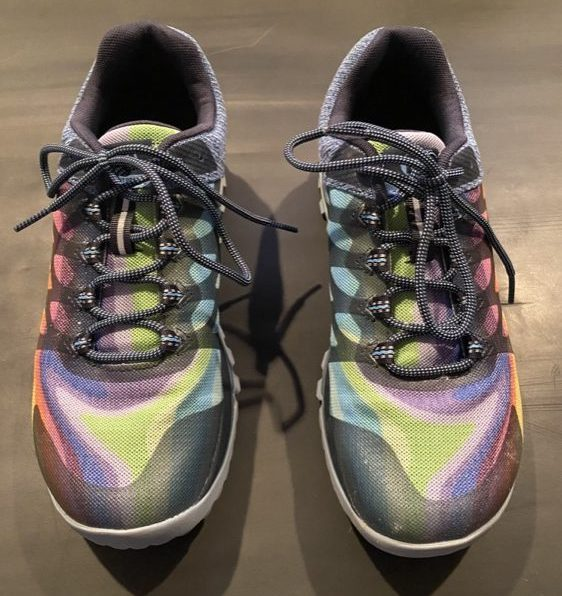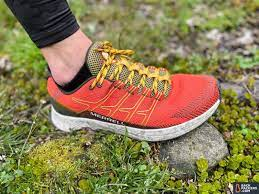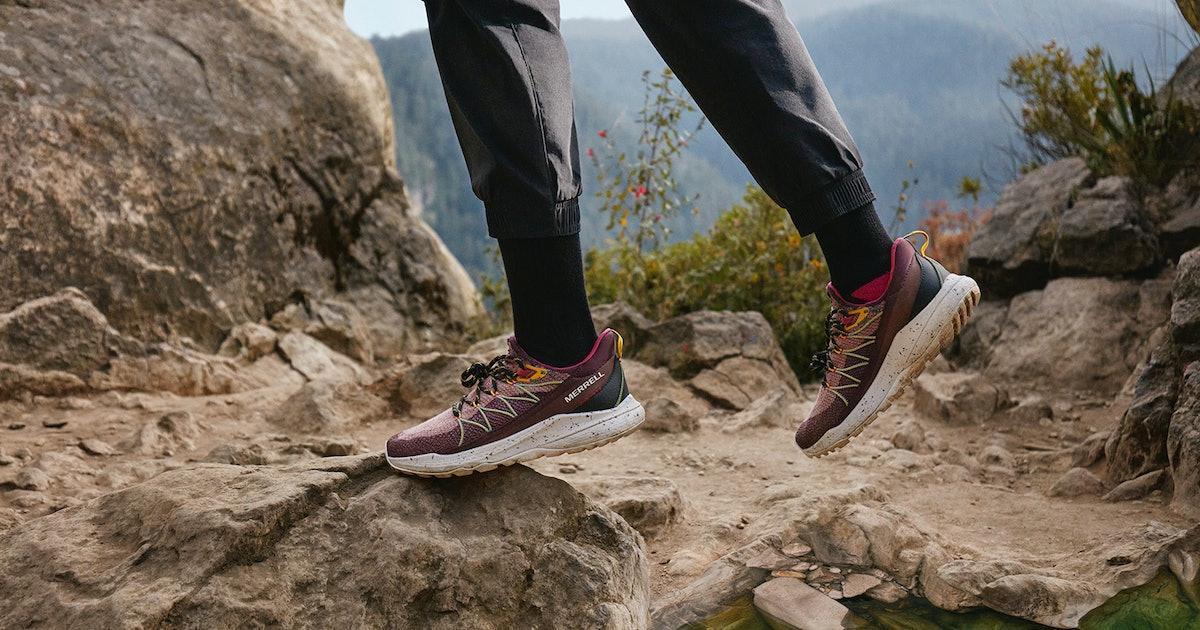 Vivobarefoot shoes feature a minimalist design, are comfortable and stylish, and support a natural movement which is beneficial to a healthy lifestyle. Despite being expensive, they are of high quality. You can get a good deal if you search for it.
A Vivobarefoot shoe can assist you in overcoming an injury.
You can feel as if you are barefoot when you wear this type of shoe because it has a wide toe box, a thin sole, and is flexible.
Their price range typically starts from $150 and up.
Vivobarefoot is located in London, England, United Kingdom.
For running: From running long distances to weight-lifting and golfing, the Vivobarefoot has options for all types of physical activities!
Hiking options: Among the best barefoot hiking boots available, the Vivobarefoot stands out. Vivobarefoot shoes have traction, durability, and a flat, flexible sole that make it ideal for a wide range of activities.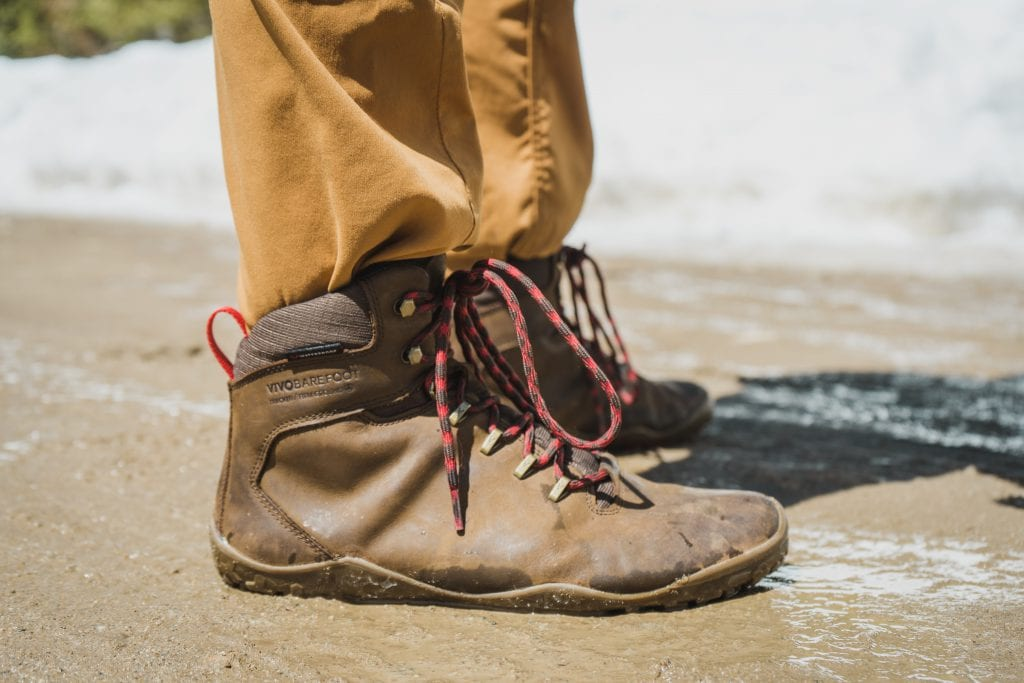 Bearfoot is an emerging brand from Mexico. They initially started with specialized socks resembling minimalist shoes' early shape. It gradually shaped into something known as barefoot shoes.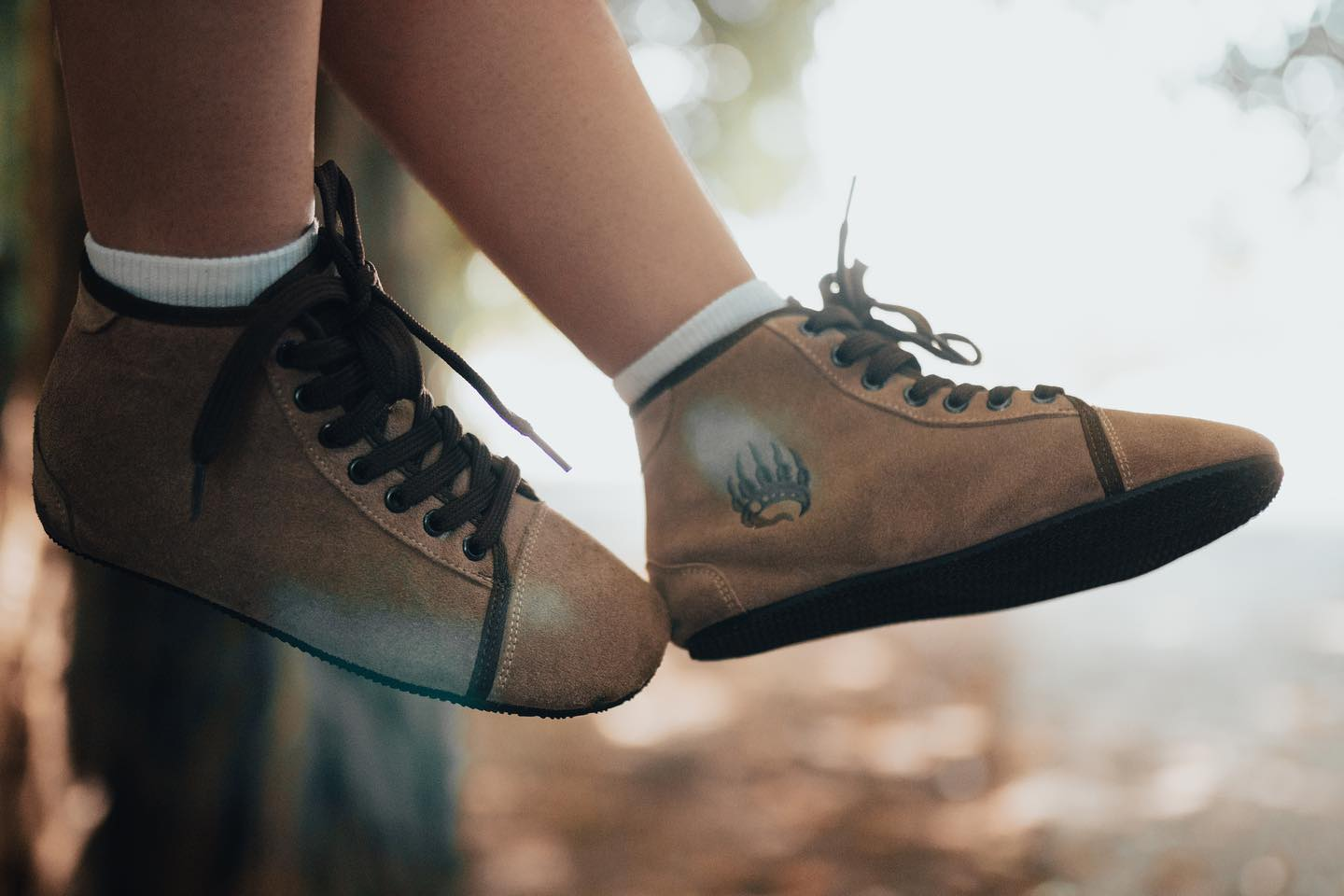 The brand specializes in making gym-centric athletic shoes.
Their sole comes to 3mm thick.
The company is based in Fargo, ND.
Bearfoot Athletics is an amazing product from the brand. It provides ample grip and support to your feet. These are best for workouts.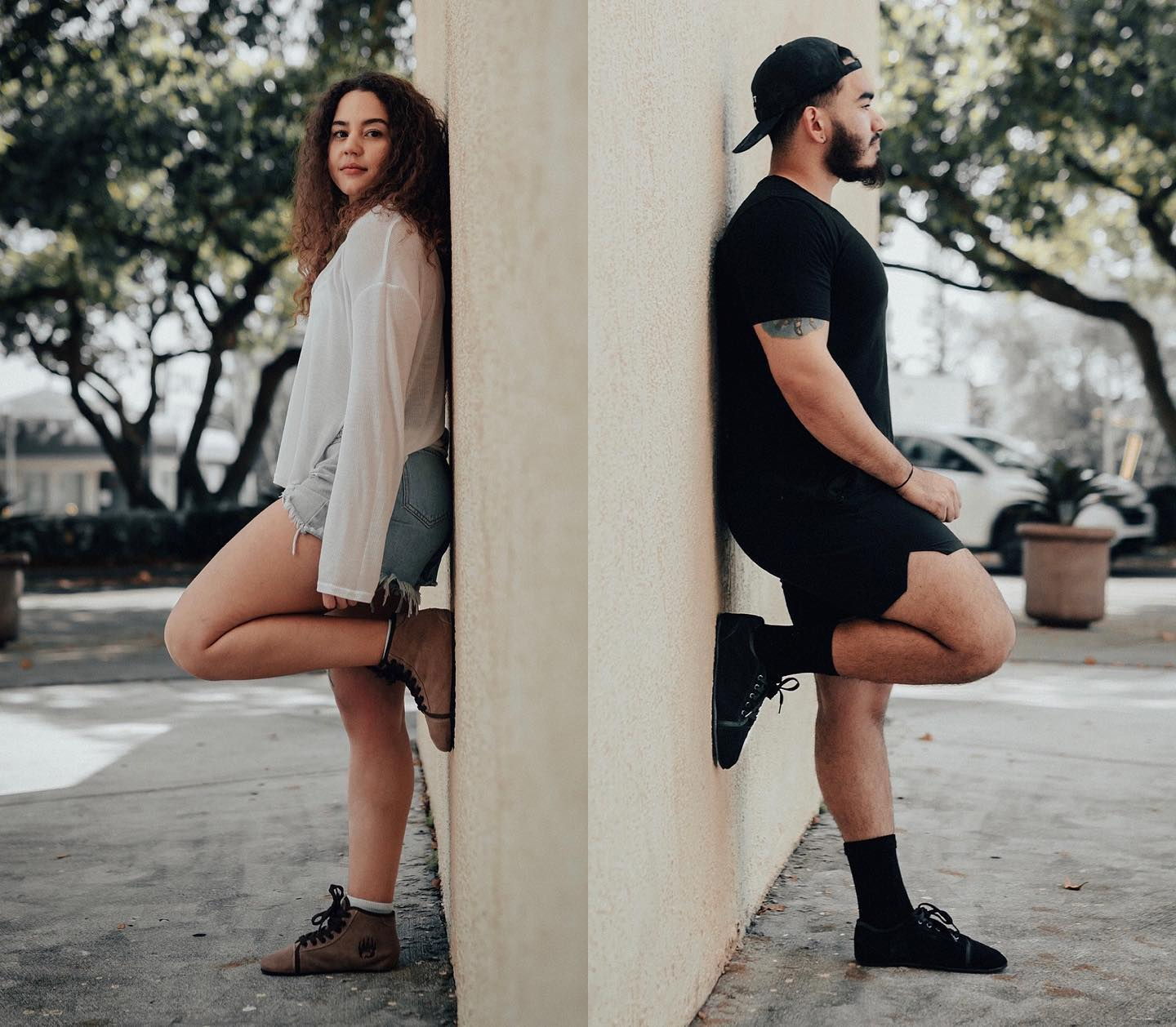 Mukishoes: 3.5 mm sole thickness
The Mukishoes are a favorite among barefoot purists who prefer a minimalist shoe with a striking design. With a 100% natural rubber sole, these shoes are one of the most flexible and barefoot shoes you can buy. This shoe is very grippy, giving you excellent grip, ground feel, and flexibility at the same time. The Mukishoes line of barefoot shoes is one of the most sustainable. There are sneakers and boots made of leather, cotton, hemp, and cork.
There are no seams on the sole (3.5 mm), and it is extremely flexible.
All shoes are designed and assembled in Portugal under fair conditions with natural and recycled materials.
Their price starts from a fairly reasonable amount, around $75 to $160 max.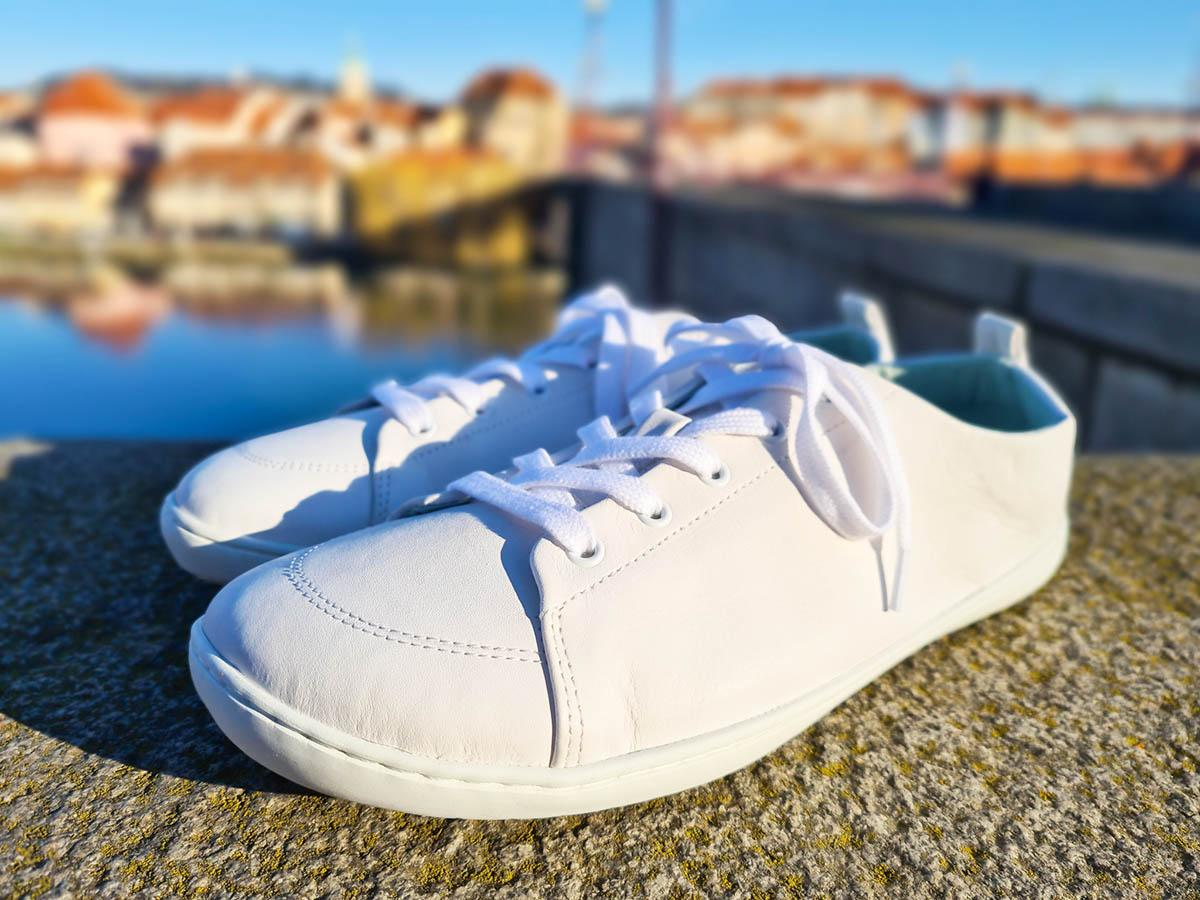 Skinners: 3 mm sole thickness
Skinners are a revolutionary sock shoe. Based in the Czech Republic and made in Europe.
Both men and women can wear these shoes. There will be a separate category for sizes. Skinners are comfortable, fit well, and hold their shape.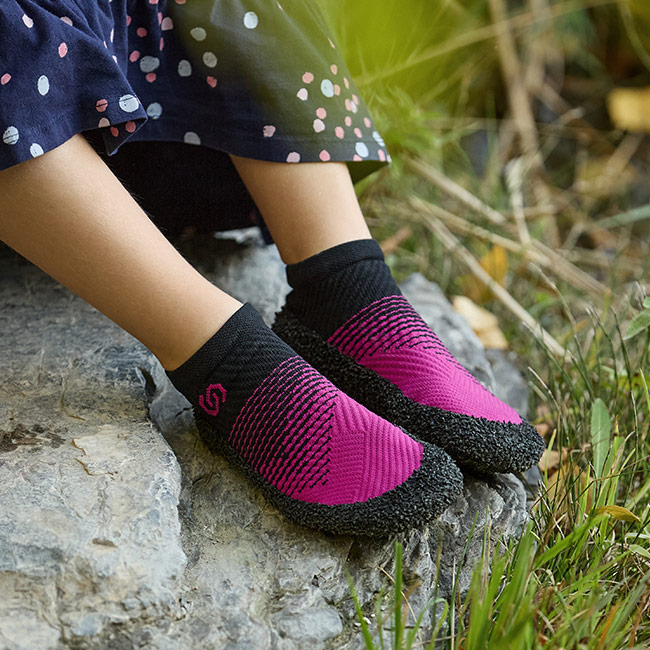 These barefoot shoes are extremely comfy. The SKINNERS 2.0 soles are made from durable Swedish polymers and bonded to the StretchKnit sock insoles. It has a 3 mm thick sole that won't crumble off over time.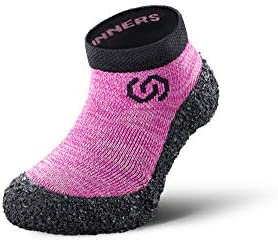 Bohempia – 3.5 mm sole thickness
These stylish barefoot shoes provide a great alternative to narrow sneakers that are not only stylish but also practical. Your toes will still look cool without the squished look! There's plenty of room for your toe socks too.
With slip-on, low tops, and high tops in trendy colors, Bohempia barefoot sneakers fulfill the classic vans look.
Made from hemp, these organic, vegan barefoot shoes are sustainable and eco-friendly. A unique aspect of Bohempia is that it offers its barefoot shoes in two different widths.
Founded in 2015, Bohempia is a young but fast-growing company. It is based in the Czech Republic.
The outer rubberized edge gives the sole the appearance of being thicker than it is, as the sole is made of natural rubber. As for the insole, it is only about 3.5mm thick, and the sole is approximately 3.5mm thick.
Their price typically ranges between $100-$120.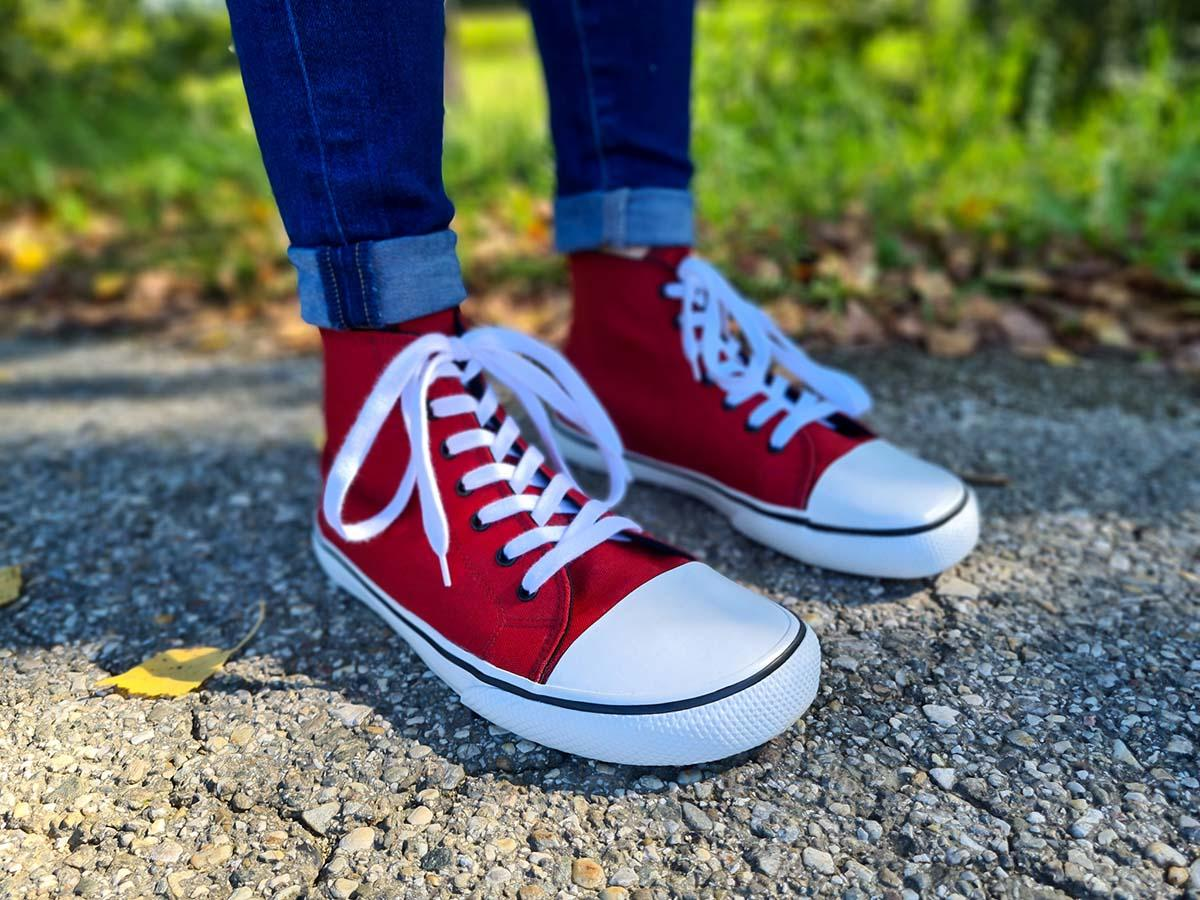 Stylish, comfortable, and ladylike. The shoes from this brand have soft lines and contours, ensuring you will always cherish wearing these shoes. A perfect and comfortable fit combined with elegant materials and stylish cuts makes ZAQQ shoes an absolute must-have. Shoes from Zaqq are all zero-drop, thin, and flexible. One of the soles I tried was 3.9mm thick. A long-lasting rubber sole trades a little ground feel for a thin, somewhat hard sole.
Shoes made of biodegradable and recyclable materials. All ZAQQ materials are sourced locally, and their shoes are crafted in Germany. Additionally, ZAQQ offers a nice range of vegan shoes.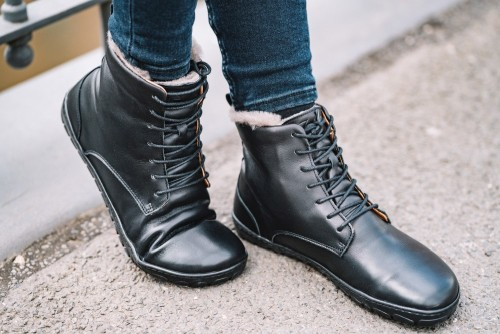 What Are the Benefits of Barefoot Shoes?
This remains a hotly contested topic in the health and fitness industry. In answering this question, there are many factors to consider, and the research is inconclusive. In this post, we explore the many potential benefits of wearing barefoot shoes. In a nutshell, I consider minimalist shoes a vital component of my fitness jigsaw as a health and fitness enthusiast.
The Use of Barefoot Shoes Encourages Natural Movement
I believe this is one of the minimalist shoes' most significant health benefits. I think of it as an overarching benefit that combines some of the more specific benefits discussed below.
As your feet were designed to move naturally, minimalist footwear allows them to do so.
A thin sole allows you to feel the ground and feel more connected to it. While you may not get as much connection as if you were completely barefoot, barefoot shoes will still give you more of the feel of the ground.
What are the advantages of barefoot shoes concerning natural movement?
Your brain receives feedback from sensory receptors, which are used to direct your movement. There are thousands of sensory receptors on your feet. The mechanoreceptors are responsible for detecting changes in pressure and tension. Thick shoes can hinder sensory feedback. Health coaches in various jobs love barefoot shoes.
Basically, barefoot shoes were created to facilitate your body's natural movement. Meanwhile, they give your feet the protection they need when going barefoot is not an option.
Wearing Minimalist Footwear Can Promote a Better Posture
Years of wearing built-up shoes can lead to negative health effects. Overexertion and/or weakness can occur in certain muscles. Posture and muscle balance problems may occur. The calves and Achilles are especially susceptible to cramps when wearing high-heeled shoes.
Avoiding shoes will make your posture more natural, just as it would be if you were barefoot. If your alignment is comfortable, you'll be able to move more easily. Therefore, you may experience less pain, stiffness, and other problems as a result.
The Use of Barefoot Shoes Makes Feet Stronger and More Flexible
Barefoot shoes promote strength and flexibility by being flexible, as you see the flexibility of shoes.
It is estimated that each foot contains more than 100 tendons, muscles, and ligaments. It is just as important to engage and work them as you would any other muscle in your body. Your muscles stay strong and flexible this way, so you can use them effectively as a support system for your body.
Barefoot Shoes May Reduce the Rate of Runners' Injuries
According to a study of Tarahumara Indians, mid-foot and forefoot strikes were more common among minimally shod runners. Comparing this to the percentage of people wearing conventional shoes. It is mostly the latter group that strikes with the rearfoot.
Due to the raised heel in traditional shoes, heel-to-toe strikes are more common when running. By adjusting to a mid-foot or forefoot strike, barefoot shoes can help you run and walk more comfortably. Overstriding can also be reduced with this type of foot strike.
As the stress load travels further up the kinetic chain, different areas of the body are subjected to different stress loads when the postural change is made to a forefoot or midfoot strike. As a result, you may see an improvement in niggles and injuries.
How Do I Get Started Wearing Barefoot Shoes?
In order to safely transition, here are a few suggestions:
Taking a gradual approach is best.
Follow a step-by-step approach.
Allow time for adjustments to take place.
Adapt to changes in gait.
If needed, use metatarsal pads and heel cups.
Make use of Correct Toes toe spacers.
Include barefoot time in your routine.
Engage in key home care activities.
Final Thoughts
There are a lot of benefits to wearing barefoot shoes. What you prefer is going to depend entirely on your needs. Hopefully, this article gives you a starting point!
Recommended reading