9 Necessary Skills To Thrive As a Social Media Manager In 2023
Social media managers take on various roles that range from content creation to PR marketing and customer service. This career doesn't just require familiarity with social media.
Companies require social media managers to take on numerous responsibilities. It's a rewarding career even though it can be demanding and stressful.
However, there's no better time to become a social media manager than in 2023. People spend so much time on their phones that they probably crave a digital detox.
According to Exploding Topics, the average user spends over 3 hours on their phone each day. Most of that time is spent posting, scrolling their feeds, and coming across brands.
Most users will interact with a brand and purchase their goods and services. Social media marketing is a necessary channel for brands to stand out among their competition.
Since social media is so demanding, businesses need to work with a highly skilled social media manager.
Having the necessary skills to connect with others can lead to a positive experience. In this actionable guide, learn how the necessary media skills needed to learn how to be a good social media manager.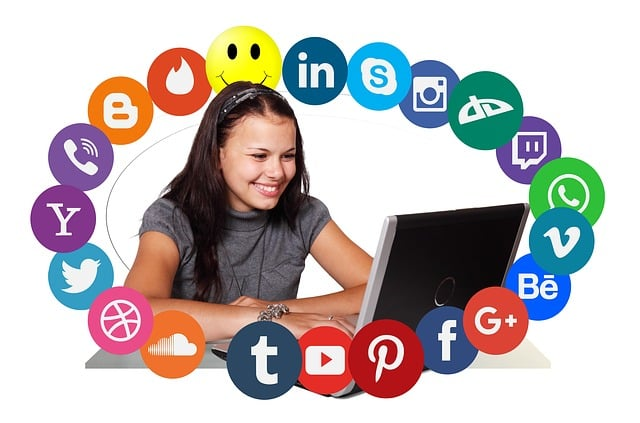 What Do Social Media Managers Do?
First, it's important to understand the role of the social media manager before learning about the skillset.
Social media managers are largely responsible for a brand's social media presence. Brands focus on sharing content that's relevant to their target audience.
They often interact with their followers through the use of humorous, eye-catching, and thought-provoking content that inspires them to take some form of action such as "liking" the post or making a purchase.
As previously mentioned, social media managers tackle different responsibilities on a daily basis.
This position is exciting since it involves reading analytics and developing a plan that improves the performance of social media content.
Customers use social media to make smart purchasing decisions. This also helps them discover new companies they wouldn't otherwise find in their geographic area.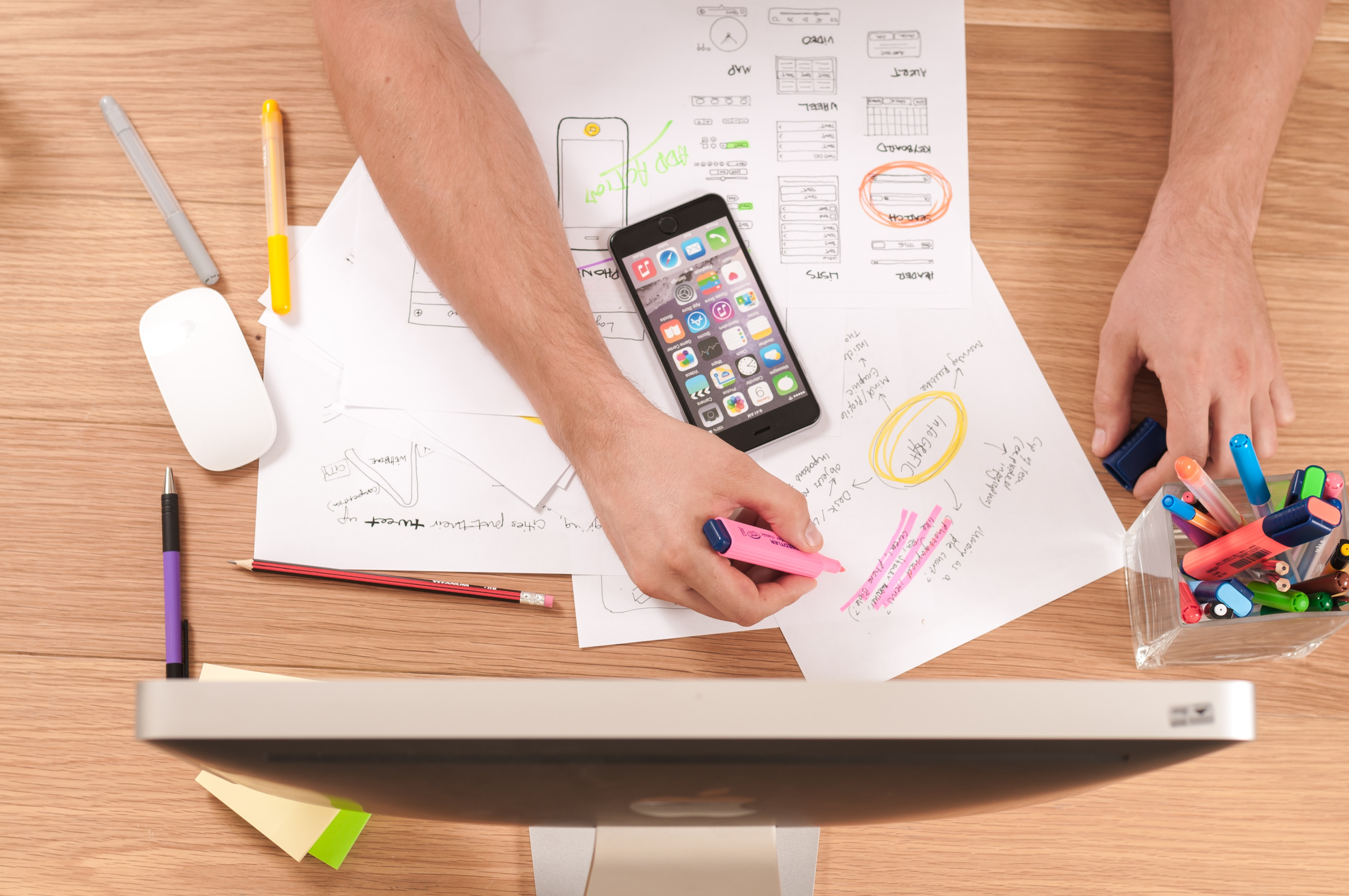 Social media allows them to learn about a brand and its mission. Brands are no longer requiring interns to run their social media channels.
They finally understand the importance of social media marketing and the skills needed to succeed at it. These brands want to work with someone who understands this channel and where it's headed in the future.
With that said it's also important to understand what social media managers do. Some of the following responsibilities include:
Content writing
Content strategizing
Copywriting
Customer service
Community engagement
Data analyzing
Social engagement
Most social media managers don't take on all these roles when first starting. Different brands may require working on different tasks and with different social media tools.
For example, one brand may shift its focus to video content, while another may feel that graphic design and photo editing are important. It also depends on the size and scope of the company.
A startup may hire one person who's responsible for social media, while a corporation may have a team. In this case, the social media manager will work with others who have complementary roles.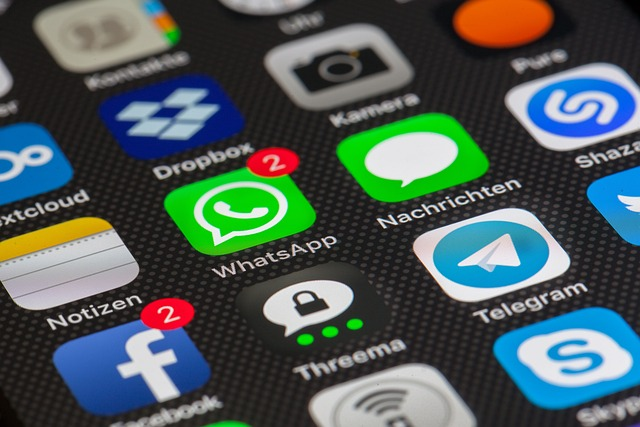 What Makes a Good Social Media Manager?
It's likely for someone to transition into this career with little to no experience. However, the requirement is just more than being obsessed with social media.
Transitioning into this career can take some time to get used to. For instance, owning a social media account is different from running one for a brand and or individual.
What makes a good social media manager is that they monitor analytics, pay attention to trends, and manage multiple platforms.
They also use social media management tools to determine the performance or schedule posts for a particular time.
This career often involves ongoing education and training, whether it's through an employer or individually.
Most of these social media management skills can be developed via internships and freelance gigs. Constantly working with social media offers knowledge of a wide range of roles necessary for having a successful launch in the industry.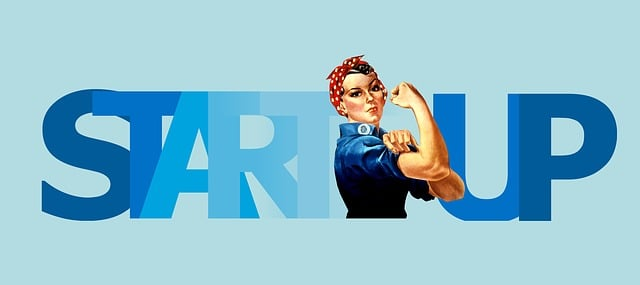 How to Succeed as a Social Media Manager
The best way to develop media skills in this position is to gain real-world experience through interning, freelancing, or working in an entry-level position.
Individuals can also reach out to local businesses and non-profit organizations that need someone to manage their social media.
Some can get started with no experience. Those starting might want to take a training program or certified course that provides the necessary credentials for working with employers.
These courses provide a comprehensive course that describes the various responsibilities of social media marketing.
Depending on the training, students will learn how to create content for the various social media platforms or create a full ad campaign.
Joining online communities and being active on social media is all it takes. There are plenty of digital marketing and social media marketing gurus that offer free tips on an almost daily basis.
Reading and subscribing to social media blogs from industry experts is also an alternative to online education.
What's most important is to never stop learning. Social media isn't going away anytime soon.
The internet offers a wide variety of certifications, from entry-level to advanced. There are also free resources that discuss certain topics like social selling.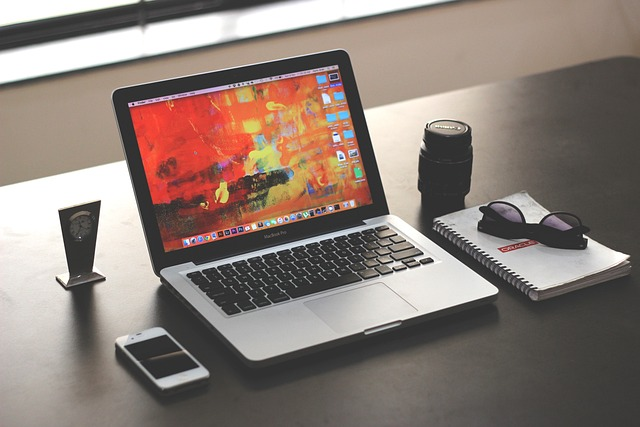 What Skills Do Social Media Managers Need?
Social media is constantly changing. What's here now could be gone tomorrow.
The role of the social media manager is always changing as well. Here are the top five basic media skills that are needed for this position:
Adaptability
Social media managers need to be adaptable. They have to be willing to keep up with the trends and changes in social media.
This career requires ongoing education, making adjustments, and experimenting with different platforms and types of content. This job changes on a nearly hourly basis.
The current trend can change from text content to carousels or slides. Or, it could require simply creating engaging content that engages with readers.
For this reason alone, social media managers have to keep up with the latest trends and learn the necessary skills.
Social media and its features will either change or go away completely. It's imperative to learn how these platforms work.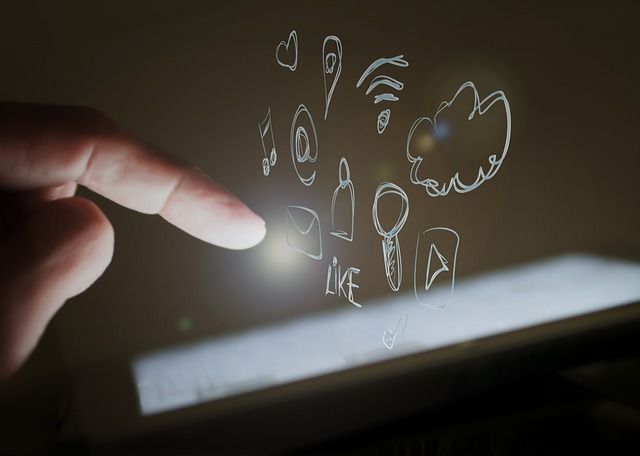 Customer Service
A background in customer service is beneficial for this position. Most of these roles require acquisition, awareness, communication, and conversion.
This is ideal for those who have worked in customer service and retail since they already understand how to handle customer complaints.
It's imperative to remain calm while responding to customers. Social media requires a front-facing relationship with customers.
Other responsibilities include sharing messages that reflect the brand's story and mission.
This is also why content curation, copywriting, and communication skills are necessary, some of which will be addressed later in this guide.

Psychology
When it comes to technical media skills, it's about knowing what kind of posts do well. When it comes to psychology, social media managers already know why they work so well.
Behavioral psychology helps social media managers create the best type of content for a particular audience.
Knowing what causes followers to share a post leads to repeat success. This often involves finding out why some social media trends do well than others.
For example, FOMO (fear of missing out) leads people to take action. Some brands leverage this by adding a limited-time offer or promo code.
When people see others doing the same thing, they want to join the bandwagon. Social proof offers the information necessary to see how a post performs.
This data might find that carousels of photos on Instagram are better than posts with just one photo. With this information, social media managers are motivated to create more Instagram posts with slideshows.
Or, they might find that their readers may prefer short videos. Knowing the psychology behind social media trends can lead to other types of content such as GIFs, infographics, and more.
A degree in psychology isn't necessary, but the willingness to understand and learn social media behavior can help.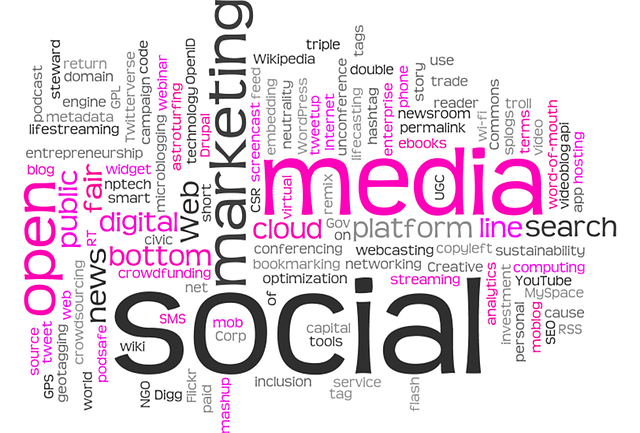 Content Curation
Content curation is knowing which type of content is appropriate for which platform. Not all social media platforms are created equal.
For example, short videos and Reels work best for TikTok and Instagram reels, while text content may be more popular on Twitter.
On the flip side, graphics, photos, and carousels are also a hit on LinkedIn and Twitter.
Thankfully with Canva, social media posts don't have to be created from scratch. Some templates create a strong presence that reflects the brand's story and mission.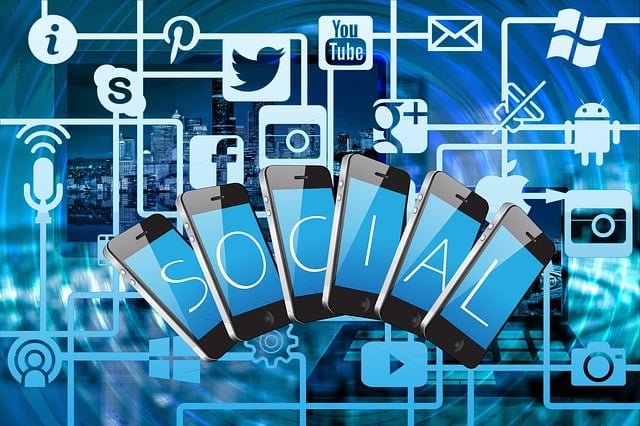 Technical Media Skills Essential For Social Media Managers
Of course, the job can vary with each company and position. Yet, there are four social media technical skills that every social media manager needs.
Copywriting
Copywriting is the act of persuading customers to make a purchase. Social media requires their followers to take some sort of action every time they come across their posts.
This is where good copywriting comes in. Social media managers must improve their copywriting skills on a nearly daily basis. Since this type of writing is action-driven, it prompts the reader to take a certain kind of action.
The key to solid copy is to adapt the voice, tone, and style to the target audience. The goal of the copy is to get some sort of reaction from potential customers.
The writing must also be adaptable to different social media channels. The professional audience on LinkedIn is different from the casual followers on Instagram.
Developing copywriting is a skill that needs to be refined. The best AI copywriting software can help social media managers get the results they seek without the time it takes to learn about copywriting.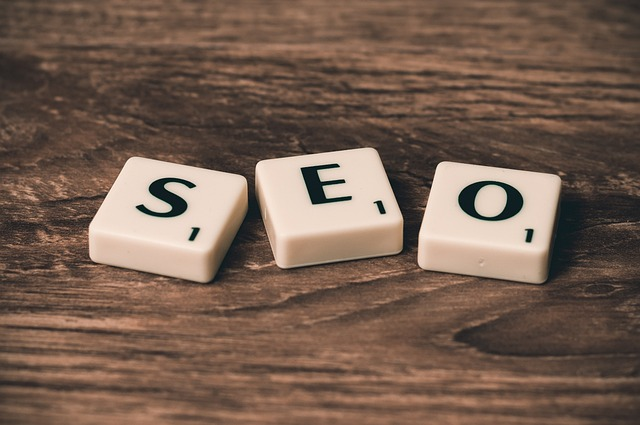 Search Engine Optimization (SEO)
There has been a heated debate as to whether social media calls for an understanding of SEO.
Social media managers need to be familiar with how search engine optimization works. They should also familiarize themselves with common SEO tools used such as SEMRush, Ahrefs, and Google Analytics. Or, they may want to become familiar with some of the best AI SEO writing tools.
Some of the techniques and rules can be easily used in social media marketing. Simply optimizing the profile and posts can greatly improve SEO results and media outreach.
Budgeting
Social media managers must follow a budget for their social media campaigns. This ensures that everything is executed successfully within the budget.
Marketers waste less than 30 percent of their money on strategies that don't even work. A combination of analytics and budgeting skills is a winning combination since they work closely together.
Social media managers can quickly learn budgeting skills by estimating expenses and planning within the scope of the budget.
While budgeting does require a bit of knowledge, a degree in finance or accounting isn't necessary to learn this skill.
Analytics
Social media managers often analyze data to perfect their social media strategy. Optimization ensures that the budget and strategies are being invested in the right channels.
They must also learn how to read this data to make the right decision. During meetings, social media managers have to persuade stakeholders who aren't familiar with the impacts of the social media market.
This data can prove how these posts can boost a brand's ROI (return on investment).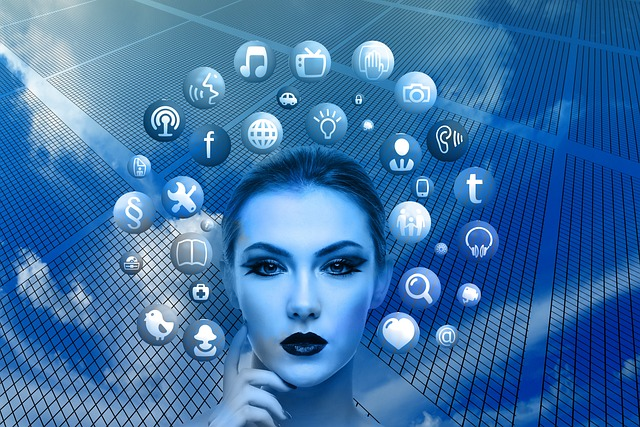 Building a Social Media Skillset in Marketing
Since the job itself is so varied, there are so many ways to build a social media skillset.
First, it's important to start with a marketing foundation that involves communication, brand marketing, analytics, reporting, writing, design, and content strategy.
It's about taking the above-mentioned media skills and combining them into a winning skillset.
Those interested in this field might want to start by learning about the basics of digital marketing. This is a great launch pad for starting a social media marketing career.
However, an entry-level position might provide more experience than a formal education. One can learn about each of these various marketing positions at once, sharpening their media skills, and learning new ones.
Social Media Keeps Changing
Social media is changing on a nearly daily basis. New platforms are popping up, while others are revamping themselves. While most of these platforms don't last for long, social media will always be here.
Social media managers have a lot of work to do. Successful ones prevent tasks from falling by the wayside while relying on training, education, and tools to tackle most of these duties for them.
Staying informed on these different channels is imperative for being a good social media manager. It's also important to build a social media skillset and learn each of these nine media skills. This will provide a foundation for a well-rounded education.
Final thoughts
Now is the perfect time to develop social media expertise that is familiar with the platforms, aware of the current changes, and can adapt to a wide variety of roles.
It doesn't just require good branding and writing. It also involves social media engagement, copywriting, communication, and technical skills. Learning on the job is possible with online certification or using the best AI social media software.
Thankfully, there's room for growth in social media. Social media managers should never stop learning if they want to grow and succeed in their careers.