34 Best Online Course Platforms of 2023
With the rise of the internet and the big shift to virtual in the past few years, online courses are becoming more and more common and a viable revenue stream for small business owners. But finding the perfect online teaching software for your business can be overwhelming when there seem to be hundreds on the market.
At the end of the day, each of these course creation platforms has the tools necessary to create an online course. You just need to figure out which one works best for your personality, brand, and target audience.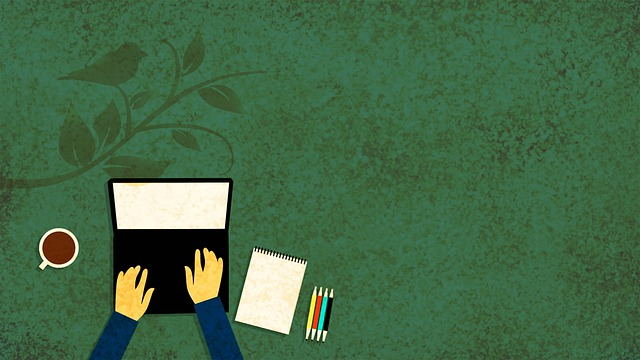 What Are the Best Online Learning Platforms?
The best online learning platforms include 5 categories: online education marketplaces, online academy builders, virtual classroom platforms, all-in-one course platforms, and video-on-demand platforms. Each type of online platform serves a different purpose and can be used to start a thriving course creation business.
Online Education Marketplaces
Overview
Udemy is an online learning platform that gives users access to a catalog of courses from various instructors, ranging from business development to music. Users pay for each course individually, and instructors are paid based on the number of students who purchase the course.
Key Features
Publish and host courses for free
Access to a community of 49M potential students
Become searchable on Udemy's in-built engine
Access to Udemy's Instructor Support team
Ability to create custom coupons for students
Pricing
Instead of charging instructors on a subscription model per course, Udemy uses a revenue-share model. Depending on the source of the student, Udemy charges instructors anywhere between 3%-63% of the course cost.
Bottom Line
Udemy is ideal for instructors who are just getting started. The in-built community of learners allows new instructors to get their courses in front of an audience they may not already have. However, the revenue share model may not be cost-effective for instructors who already have an audience.
If you are new to course creation, try out Udemy's free publishing platform.
Overview
LinkedIn Learning is an online course platform directed toward professionals looking to learn from other industry professionals. Each available course is individually curated by LinkedIn's content team.
Key Features
Possibility of creating a long-term content creation partnership with LinkedIn
Gain assistance with the course creation process from ideation to publication
Access to high-quality students
Get paid a predetermined amount through an advance and again through royalties if your course performs well
Pricing
Publishing to LinkedIn Learning is free for instructors.
Bottom Line
You should be aware that if you are selected to become a LinkedIn Learning instructor, you will be asked to sign an exclusivity agreement.
This platform is not for everyone, especially those just starting out. But if you are an industry professional who would like to create a course for other professionals and would like the backing of a larger budget and support system, LinkedIn Learning may be for you.
Overview
Skillshare is an online learning platform focused on "learning by doing" that hosts thousands of creative, lifestyle, and business courses from hundreds of different instructors.
Key Features
Publish and host courses for free
Access to an existing community of students
Become searchable on Skillshare's in-built engine
Earn commission based on how well your courses perform
Payouts are available through PayPal, ACH, and wire transfer
Pricing
Publishing and hosting courses on Skillshare is completely free, but if you would like to do some market research and watch other available classes, you'll need to pay for a membership. Membership pricing varies from region to region.
Bottom Line
Skillshare is ideal for instructors who are just getting started or are looking to broaden their existing community. Because Skillshare already hosts a large community of learners, instructors don't necessarily have to market their online courses for the content to perform well.
Overview
Coursera is one of the better-known online learning platforms out there. However, individuals cannot teach on Coursera. You have to be a professor or teacher at a university that is in partnership with Coursera to be on the e learning platform.

Coursera also doesn't pay instructors directly but rather pays the university.
We included it in case you'd be thinking about trying to get one of your online courses on Coursera, but unless you're at an institution partnered with this online learning tool, then try another avenue!
Online Academy Builders
Overview
Thinkific applies the best of modern drag-and-drop website builders to the world of course creation. With plans starting at $0/month, instructors can create fully branded websites and courses with minimal effort.
Key Features
Options for live, self-directed, and group classes
Built-in email service
Customizable website that lets instructors add branding surrounding their courses
Payment system integrated with PayPal and Stripe
Detailed analytics that allow instructors to see course completion rates
Pricing
These features sound great, but how much does a robust, yet simple, course creation platform like this cost?
Free: $0/month
Basic: $49/month
Pro: $99/month
Premier: $499/month
Bottom Line
Thinkific's website and online course customization features make the platform ideal for those who are looking to add online courses to the offerings of an existing brand. Having a custom domain and branded website allows instructors to seamlessly integrate their courses with the rest of their business strategy.
If Thinkific sounds interesting to you, consider signing up for the online teaching platform's Free Plan with limited features.
Overview
LearnWorlds is another online teaching platform that allows you to build a customized website for your online course. What makes this option stand out is the ability instructors have to easily create a full web or mobile app for their school.
Key Features
Create a branded website
Create a branded mobile app
Sell courses as one-off purchases, bundles, or memberships
Integrate your backend site with common marketing tools
Access to webinars and other resources to help you build your online courses and use LearnWords
Pricing
While LearnWorlds does not offer a Free Plan, the platform does offer free trials for each of the four available pricing options.
Starter: $29/month
Pro Trainer: $99/month
Learning Center: $299/month
High volume & Corporate: pricing varies
Bottom Line
LearnWorlds ability to integrate with a wide range of marketing tools, including Zapier and Convertkit, makes the platform ideal for instructors looking for a more robust hosting platform for their online courses.
If you are interested in creating a branded website, social media and mobile app for your school, try LearnWords free 30-day trial.
Overview
Teachable is an established online course platform that lowers the barrier to entry for regular people who are looking to become online educators.
Key Features
Robust catalog of resources for first-time teachers
Easy-to-use online course creation platform
In-built analytics system
Payment system that integrates with Stripe, PayPal, Google/Apple Pay
Integrate with business tools such as Convertkit, Zapier, and Mailchimp
Pricing
Teachable gives instructors the chance to create and enroll students in their first online course for free.
Free: $0/month
Basic: $39/month
Pro: $119/month
Business: $299/month
Bottom Line
Teachable has a long list of resources to help first-time teachers, including regular webinars and teaching challenges. This online learning platform is ideal for teachers looking to build out a virtual classroom and looking for guidance and support along the way.
Overview
Podia is an online teaching platform that lets instructors build communities around their courses and other digital products.
Key Features
Choose between a free or paid domain name
Integrated email marketing
Draft upcoming courses and webinars
Grow and talk with your community
Publish individual courses and downloadable resources
Pricing
You can start building your customized website and growing your community with Podia for free.
Free: $0/month
Mover: $39/month
Shaker: $49/month
Earthquaker: $199/month
Bottom Line
Podia is ideal for instructors who are looking to learn more about the community of people enrolled in their virtual classroom. For free, instructors can engage this community and learn whether the community learning format is ideal for their target audience.
Overview
LearnDash is a learning management system that is built to integrate into new and existing WordPress websites.
Key Features
Integrate seamlessly with new and existing WordPress websites
Easily create a branded learning portal
Use a drag-and-drop course builder
Create quizzes for your courses
Create badges and certificates for learners
Send out automated emails to learners based on their course progress
Pricing
LearnDash requires minimal investment for first-time instructors and is an option for online teachers who are looking for space to grow.
LearnDash Plugin: $199/year
LearnDash Cloud: $29/year
Bottom Line
LearnDash is ideal for instructors who are looking to customize the learning experience of their virtual classroom without having to pay crazy high software and design fees.
Overview
Ruzuku is a course platform that not only provides hosting services but also a team to assist instructors in building their online courses, as well as by answering platform-related student inquiries.
Key Features
Access to a team to help in the course creation process
Add community polls and quizzes
Available tech support for learners
Unlimited video, audio, and data hosting
Student payments integrate with Stripe and PayPal
Pricing
To take advantage of these features, you'll have to subscribe to one of Ruzuku's subscription plans. But once you do, you won't have to worry about any transaction fees!
Bootstrapper: $99/month
Up-and-Comer: $149/month
University: $199/month
Bottom Line
Ruzuku is more of an investment than your basic learning management system, but if you're a teacher who is looking for personalized support as you grow your online course offerings, then this investment may be worth it.
Overview
MightyNetworks is a hosting platform that helps individuals and companies build communities around their courses, live streams, and other resources.
Key Features
Host online courses, live streams, and written resources all on one branded website or mobile app
Create customized memberships
Directly communicate with students
Access to an analytics dashboard
Connect with other MightyNetworks instructors
Pricing
When you look at MightyNetworks pricing options, you'll see that the tool is primarily suited for community building. Since this is the case, you'll need to upgrade to the Business Plan to gain access to the platform's learning management system offerings. There is a 14-day free trial if you'd like to test the platform out for yourself.
The Community Plan: $39/month
The Business Plan: $119/month
Mighty Pro: pricing varies
Bottom Line
If the ultimate goal of your brand is to build a community and not just sell courses, then MightyNetworks is the perfect option. The platform is set up in a way that provides value to students far beyond a one-off online course.
Overview
Pathwright is online education software that is built to be more than just an education streaming service. Everything from the learning management system in the backend to the user experience on the front end is centered around making courses more effective for real-life students.
Key Features
Easy-to-use course builder
Ability to add text and video components to courses
Option to teach multiple cohorts of the same course
Portal for student discussions
Flexibility in course pricing options
Pricing
Once you have built your course for the free version in the Pathwright LMS and are ready to publish, you will need to upgrade to one of the four paid subscriptions the platform offers.
Starter: $99/month
Essentials: $199/month
Complete: $499/month
Enterprise: pricing varies
Bottom Line
Because of the high subscription cost, Pathwright is ideal for instructors who have already proven to themselves that their courses are in-demand and worth investing in. The unique path-based and cohort-centered course structures are likely to appeal more to students who are looking for a more structured learning experience.
Overview
Xperiencify is an online course management platform that allows instructors to gamify the learning experience as a way to keep students engaged for longer.
Key Features
Launch an unlimited number of courses with unlimited students
500GB of storage
Chat support
Gamify your course with points, celebrations, countdowns, and more
Access to basic CRM and selling tools
Pricing
Xperiencify is another virtual course platform that allows you to build your course for free. Once you're ready to share your course with the world, you can pick from three subscription options.
Launch: $49/month
Growth: $149/month
Enterprise: starting from $500/month
Bottom Line
Xperiencify's focus on fun is a unique take on the online teaching model. This platform is ideal for anyone tired of the same-old learning management systems that are out there and is looking for something more creative and entertaining for their existing community to join.
Overview
Graphy is a visual course creation platform that allows instructors to build and sell live, instructor-led, and self-paced courses.
Key Features
No-code website builder with templates
Branded Android and iOS applications
Offer flexible pricing for students
Host and teach unlimited courses and learners
Host up to 500 participants in live sessions
Pricing
Graphy offers a low-risk pricing and sales structure that's based on the number of sales you make rather than a flat subscription fee.
$299 onboarding fee + 10% or $0.50 per transaction (excluding payment gateway charges)
Bottom Line
Graphy is ideal for instructors who offer multiple styles of courses or who are looking to offer variations of lessons within the same course to different audiences. The no-code customization options also make branding your website and mobile applications an intuitive process.
Overview
TrainingCentral is a course-building platform that allows you to teach seamlessly between self-paced, live virtual, and in-person courses.
Key Features
Intuitive website builder
Customizable branding across your online academy
Customizable payment management system
Comprehensive analytics on course and student performance
Team management tools
Pricing
In addition to its 15-day free trial, TrainerCentral also provides a Free Plan for instructors starting on the platform.
Free: $0/month
Starter $20/month
Professional: $50/month
Bottom Line
TrainerCentral's straightforward course-building platform is ideal for instructors who are looking to grow their community of learners as soon as possible. This platform also comes with a support team that is ready to answer any questions that new instructors and new users may have.
Overview
iSpring Market is a course creation platform that enables teachers to quickly create gamified, intuitive online academies for their students.
Key Features
24/7 live customer support
Access hundreds of webinars, articles, and other resources about online learning
Collaborate with the iSpring team to create online courses
Gamify your online course
Track students progress
Pricing
iSpring Market is another course platform that only lists its yearly pricing options on its public website. But feel free to message their 24/7 support center to find out about their other billing options.
500 users: $77/month (billed yearly)
1000 users: $147/month (billed yearly)
2000 users: $277/month (billed yearly)
Custom: pricing varies
Bottom Line
iSpring Market's platform is fun for course creators to use and fun for online students to learn. The pricing does, however, make the platform ideal for businesses that have already proven to themselves that their courses are profitable products.
Virtual Classroom Platforms
Overview
Kaltura is a virtual classroom platform that is bringing the traditional classroom experience into the modern age.
Key Features
Create a branded virtual classroom experience
Teach with a digital whiteboard
Hold moderated Q&A sessions
Display on-screen quizzes and polls
Accessible to learners via web browser
Pricing
Kaltura's virtual classroom can be adapted for small classrooms of 10 students or less, as well as larger classrooms with over 100 students. Just pick the plan that's right for you.
Standard: $23/month
Pro: $55/month
Enterprise: pricing varies
Bottom Line
Kaltura is ideal for instructors who are wanting to cultivate a virtual classroom via live, interactive classes for students in a modern, digital format. Not sure if Kaltura will engage your students? Try their 14-day free trial before committing.
Overview
Vedamo is a virtual classroom and learning management system platform made with tutors in mind.
Key Features
Create a branded online academy
Build out online courses with virtual classroom sessions
Manage student information and progress
Schedule and facilitate online tutoring sessions in the built-in system
Access to a virtual whiteboard during student sessions
Pricing
When looking at the various subscription plans that Verdamo offers, you'll need to keep in mind how comprehensive of a system you need..
Virtual Classroom: $25/month
Learning Management System: $43/month
Bottom Line
Verdamo is ideal for tutors and other instructors who are looking to create a hybrid (in-person and virtual) learning environment for their students with a virtual classroom.
Overview
BigBlueButton is a virtual classroom software solution that can be used on its own or integrated into other popular LMS options.
Key Features
Software developer friendly
Easy-to-use screen sharing
Multi-user whiteboard
Breakout rooms
Group polling
Virtual classroom
Pricing
BigBlueButton is an open-source software which means the full-featured virtual classroom system is completely free to use!
Bottom Line
BigBlueButton virtual classroom is already integrated into a number of common learning management systems, such as Canvas, and is ideal for instructors who are looking for software that can be heavily customized by a software developer on the backend.
Overview
LearnCube is a virtual classroom platform built specifically for those teaching live classes.
Key Features
Create a branded online academy
Interactive whiteboard
Upload documents and other lesson materials to your virtual classroom
Record your live teaching sessions
Accessible to students via web browser
Pricing
You can get started with a LearnCube Virtual Classroom for free. If your school grows, you can easily upgrade to another affordable plan.
Free: $0/month
Pro:$14.40/month
Pro + Premium ESL Content: $26.60
Bottom Line
LearnCube is a basic, affordable virtual classroom software option for instructors who are teaching courses to live cohorts of students. If you're not in need of any flashy features, LearnCube could be for you.
Overview
Electa LMS is an online virtual classroom tool that meshes traditional and online learning into one basic software platform.
Key Features
Build courses with text, audio, and video components
Create resources folders for your virtual classroom content
Record your live teaching sessions
Assign homework and quizzes
Keep track of grades and student progress
Pricing
While Electa LMS doesn't offer a free plan, instructors can test out any of these plans with the 2-week free trial option.
Live Virtual Classroom: starting at $29.90/month
Live Virtual Classroom Pro: starting at $39.90/month
Electa LMS Complete Suite: starting at $69.90/month
Bottom Line
Electa LMS is ideal for instructors who are looking to digitize their traditional learning system into a virtual classroom. The homework and quiz elements, as well as the structure of the program, make the software an especially helpful addition to or replacement for an existing traditional school.
Overview
Adobe Connect is the next generation of interactive virtual classroom solutions that uses technology to engage learners and inform instructors on what exactly learners find engaging.
Key Features
Engagement dashboard to show instructors what students are responding to in your virtual classroom
Ability to create custom apps
Choose from a range of add-ons like games, timers, surveys, and randomizers
Annotate, create shapes, and draw on a digital whiteboard
Run multiple chat boards at a time
Pricing
For all of these fun and interactive virtual classroom features, Adobe Connect requires much more of a financial commitment than the alternatives on the market.
Adobe Connect Meetings:$50/month
Adobe Connect Webinars: starting at $130/month
Adobe Connect Learning: $370/month
Bottom Line
Adobe Connect is virtual classroom software for instructors who are tired of the same-old options on the market and looking to create visually interesting live experiences for their students. You should keep in mind that making the most of this software does require a significant time commitment.
Overview
WizIQ is an affordable and straightforward virtual classroom and LMS software system.
Key Features
Create a branded learning academy
Create and sell online courses
Teach live classes in a virtual classroom
Access to WizIQ Android and iOS mobile applications
Integrate the WizIQ into your existing website
Pricing
WizIQ's low-cost subscription options create a low barrier to entry for those who are interested in, but still not sure of, the world of online teaching.
All plans start at $25/month
Bottom Line
WizIQ is a great virtual classroom option for instructors who want to start their own online academy but are unsure of how the academy may perform. The platform is fluff-free and offers flexible pricing depending on your needs.
Overview
TalentLMS is a cloud-based virtual classroom software that focuses on creating an intuitive learning experience for students.
Key Features
Students can access the virtual classroom on any device
Create courses with an intuitive drag-and-drop system
Easy branding and language customization
Gain access to existing courses
Get course creation help from a team of experts
Pricing
While TalentLMS' paid options are on the higher side for a learning management system, instructors do have the option to start with $0/month with the platform's Free Plan.
Free: $0/month
Starter: $89/month
Basic: $189/month
Plus: $369/month
Premium: $569/month
Enterprise: pricing varies
Bottom Line
Talent LMS is an intuitive virtual classroom platform ideal for instructors who don't want to spend weeks setting up their courses or customizing their learning management systems. With the Free Plan, you can easily start your online training academy and see if Talent LMS is a good fit for you.
Overview
Academy of Mine is a cloud-based eLearning platform, virtual classroom, and online learning management system that has course-building tools and eCommerce options.
Key Features
Embed video, PDF, and HTML
Create quizzes and assignments
Customize and brand the LMS software
Integrate with Zoom and Microsoft Teams
Monetize courses by selling to other organizations
Pricing
Academy of Mine's pricing can look scary at first glance, but keep in mind that this platform is targeting the needs of medium to larger-sized organizations.
Essentials: $599/month
Professional: $899/month
Enterprise: pricing varies
Bottom Line
Academy of Mine's simple and to-the-point virtual classroom management system is ideal for instructors who are teaching as part of an organization or department. The platform is made primarily for internal training programs.
Overview
Pinlearn is online virtual classroom teaching software built to help instructors build their own tutoring marketplaces.
Key Features
Set up a tutoring marketplace
Sell self-paced courses
Create subjects and categories for courses
Charge commission on courses sold by tutors
Teach on 1-on-1 live sessions
Pricing
Instead of charging a monthly subscription fee, Pinlearn charges users a one-time fee to use the product.
Regular: $399
Premium: $999
Bottom Line
Pinlearn is a unique virtual classroom product ideal for instructors who want to grow their online course business beyond hosting their own online course. The software allows individuals to host their own online courses, as well as those of others.
All-in-One Course Platforms
Overview
Kajabi is an online platform that helps creators of all types monetize their skills and build their audience.
Key Features
Have the ability to showcase your online courses, as well as any other digital resources and content you have to share
Create a custom website and mobile app
Access to a built-in CRM and email management
Integrate payments through Stripe and PayPal
Pricing
Course creators can gain access to many of these top features by subscribing to Kajabi's Basic Plan and can easily try out any of the features using the platform's 14-day free trial.
Basic: $149/month
Growth: $199/month
Pro: $399/month
Bottom Line
Kajabi is more than a learning management system or virtual classroom. The open-ended nature of the platform offers flexibility for course creators who have multifaceted brands. If you're prepared to take advantage of all its offerings, Kajabi can be great value for money.
Overview
Simplero is an online education platform that gives independents all the tools they need to create online courses and grow a virtual education business.
Key Features
Easily create a membership site
Create an unlimited number of landing pages
Sell other products in addition to your course
Integrated email marketing system
0% transaction fee
Pricing
Simplero's Starter Plan offers a great jumping-off point for instructors interested in the platform. Once you're sure the platform is for you, the Scale and Skyrocket Plans give you access to even more serious tools like more and storage.
Starter: $70.80/month
Scale: $178.80/month
Skyrocket: $298.80/month
Bottom Line
Simplero is best suited for online instructors who are looking to create a digital product line that provides more than just courses, as well as those who are looking to maximize their email list.
Overview
Kartra is a full-stack website and solution for online business owners that combines funnels, email marketing, custom websites, eCommerce, courses, surveys, and more, all on one platform.
Key Features
Create a membership platform
Grow your leads and email marketing list
Sell online courses and other products/services
Schedule one-on-one sessions with your students
Start an affiliate program
Pricing
Picking which Kartra plan is for you depends on how big your current audience base is and how in-depth your courses are.
Starter: $99/month
Silver: $199/month
Gold: $299/month
Platinum: $499/month
Bottom Line
Kartra is ideal for instructors who have other digital, non-course products that they are looking to sell. You may also find this platform interesting if you are heavily invested in cultivating and growing your email list.
Overview
Systeme.io is another all-in-one business tool that is capable of running your online courses, email marketing, funnels, websites, affiliates, and marketing automations, all within the same platform.
Key Features
Easy funnel builder to market your online courses
Unlimited number of emails, blog posts, and file storage
Create coupon codes
Integrate with Stripe and PayPal
Start an affiliate program
Pricing
Systeme.io's various plans are surprisingly affordable, given how many features they offer outside of course building.
Free: $0/month
Startup: $27/month
Webinar: $47/month
Unlimited: $97/month
Bottom Line
Systeme.io is ideal for course creators who also need the added email and funnel marketing tools that the platform has to offer but aren't ready to learn the ins and outs of a less intuitive platform. The Free Plan also provides enough range for instructors who are just getting started.
Overview
Teachery is an online course platform where instructors can use uncomplicated templates to host and create unlimited courses for no additional cost.
Key Features
Zero transaction fees
Create online courses with an easy-to-use builder
Unlimited courses, landing pages, and students
Customizable course templates
Mobile-friendly course structures
Pricing
The best part of Teachery's pricing plans is what you see is what you pay! There are no additional fees after you pay your subscription fee.
Bottom Line
Teachery allows instructors to almost immediately start selling and marketing their courses. This platform is ideal for instructors who are looking for a simple-to-use platform that also provides basic business tools. If this sounds intriguing, try starting with the 14-day free trial.
Overview
Yondo is an online teaching platform that offers tools for both live and on-demand teaching.
Key Features
Integrate Yondo into an existing site
Create your own online streaming service
Offer free and paid webinars
Host 1-on-1 teaching sessions
eCommerce capabilities
Pricing
Yondo currently lists their yearly pricing, but if you're interested in paying monthly, try reaching out to their HelpDesk.
Starter: $69/month (paid yearly)
Professional: $139/month (paid yearly)
Premium $349/month (paid yearly)
Bottom Line
Yondo is for you if you are an instructor who regularly hosts live webinars and 1-on-1 teaching sessions with your students. Not sure if your audience will enjoy the switch to Yondo? Try the 14-day free trial before committing to a year-long plan.
Overview
Digital Course Hive is a woman-owned business solution that offers tools to help with everything from course creation and membership to funnels and eCommerce, as well as everything in between.
Key Features
Sell digital products in addition to courses
Create courses using a drag-and-drop builder
Use pre-made marketing funnels
Schedule appointments and events
Integrate with Zapier and other marketing tools
Pricing
If you're interested in Digital Course Hive, you'll be happy to know that almost all of the features that the platform provides are available on its cheapest subscription plan.
Starter: $49/month
Business: $89/month
Growth: $169/month
Bottom Line
Digital Course Hive is the perfect choice if you're looking for an all-in-one course creation and online business platform that isn't clunky or outdated. The intuitive builders and templates make it easy for any instructor to get started.
Video-on-Demand Platforms
Overview
Uscreen is a platform built to help creators start their own video-on-demand (streaming) services.
Key Features
Create branded VOD platforms
Organize videos in an intuitive video library
Run live streams with live chat
Engage with your community through messaging
Make your VOD service available on web browsers, mobile phones, and smart TVs
Pricing
Uscreen's pricing structure takes into account your use of the platform, as well as how many subscribers you have to your VOD service.
Basic: $99/month + $0.50 per subscriber/month
Growth: $199/month + $0.50 per subscriber/month
UscreenPlus: pricing varies
Bottom Line
Uscreen makes the world of video-on-demand accessible to everyday video and course creators. This platform is ideal for instructors who are doing video content at-first and making the move into the membership site space. Uscreen also provides a 14-day free trial if you're not sure yet about starting your own Netflix-style platform.
What's the difference between online teaching, online course platforms, online education marketplaces, and virtual classrooms?
It's easy to get confused by all the jargon floating around. What does it all mean??
Online teaching is the most straightforward of these terms. It's exactly what it sounds like, teaching online. This includes teaching via live stream, cohort, or self-paced video lessons only.
An online course platform is any platform, usually web-based, that allows instructors to host or publish courses.
Online education marketplaces are digital marketplaces where instructors can sell their courses either via subscription or à la carte payment options.
Virtual classrooms are online course platforms that specifically look to replicate traditional learning environments but digitally.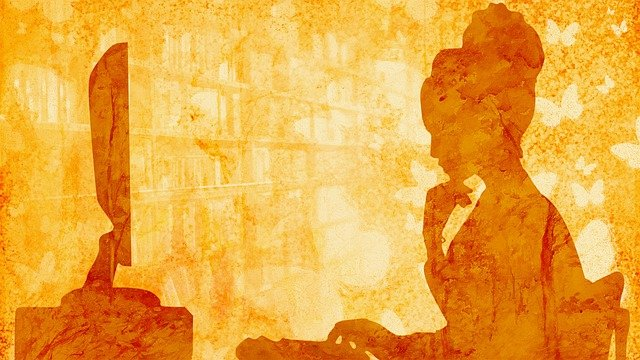 What's the best online education marketplace?
Skillshare is the best online education marketplace for instructors who are looking to get their courses out into the world for free but are not looking to build out a whole academy just yet.
The platform already hosts a large community of learners and offers guidance and resources for new teachers. If your courses center around creativity, lifestyle, or business, consider Skillshare as your first stop.
What's the best online academy builder?
For those looking for the best online teaching software but are not quite ready to make a financial investment, Thinkific is the best option. You can take advantage of Thinkific's intuitive course-building, student discussion, and resource features for absolutely free. If you decide you need more, you can upgrade to a paid plan or migrate over to one of the many other online academy platforms featured in this article to save more.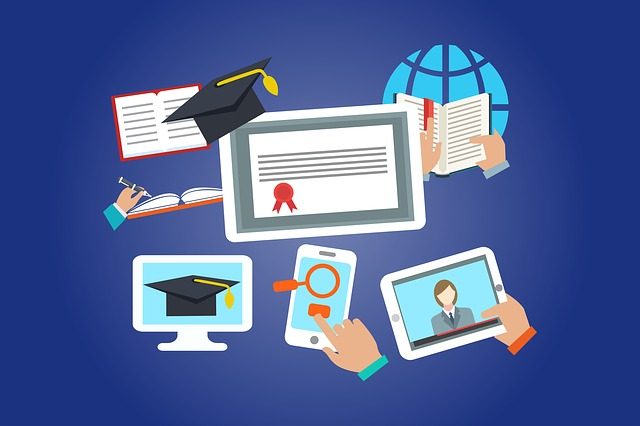 What's the best all-in-one platform?
Digital Course Hive is the best all-in-one platform for those looking for a comprehensive set of features and integrations for an affordable monthly subscription. With Digital Course Hive, you can create and publish courses, set up funnels and an eCommerce store, start a membership platform, and more!
What software do I need to create a virtual classroom for free?
Creating an engaging virtual classroom doesn't have to be a difficult task or one reserved for education groups with big budgets. To build your virtual classroom, all you need is a modern computer, a webcam, an internet connection, and one of the platforms listed in this article. Most of the platforms offer a free trial, and some are even free forever.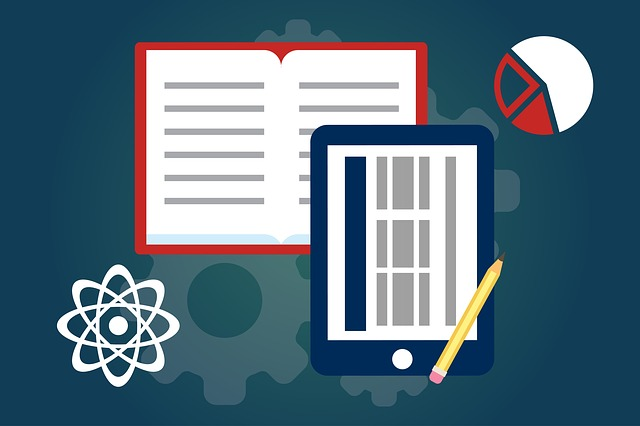 Summary
These days in the world of online courses, virtual classrooms, and everything in between, there is an abundance of software options.
There is a system out there for you, whether you're looking for a platform with lots of customization options or one that is ready as is. High budget, low budget, or no budget, you have options. And with all the available free trials, you can try multiple platforms before deciding which one fits your specific needs and personality.